Food
Trend Report: Amped About Ampersands
The ampersand. Everyone recognizes the symbol, but a year ago, the term itself only existed in the vocabulary of a select few graphic design geeks and it had nothing to do with the world of gastronomy. Suddenly, this voluptuous, bodacious figure is everywhere in the L.A. food scene.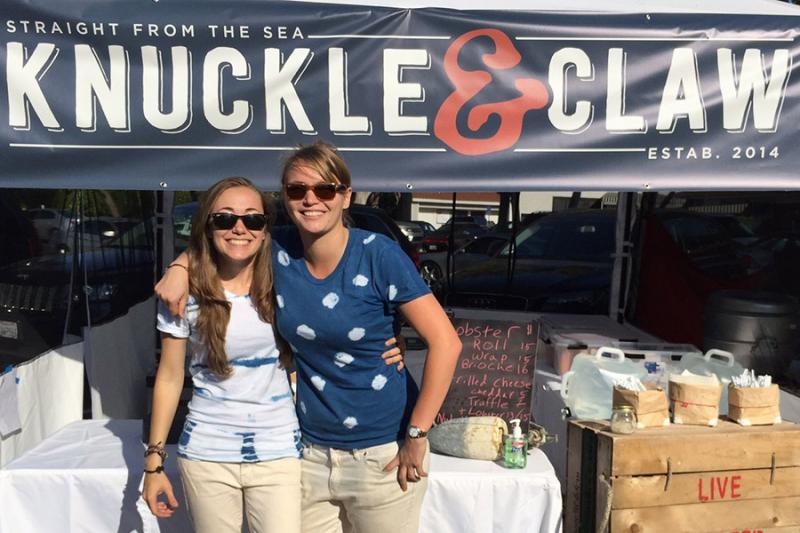 Since Church & State opened in 2008, more than a dozen new restaurants named with two nouns linked by the swirly symbol have debuted throughout the city. Five such restaurants appeared in Los Angeles in 2014 alone, not including the addition of the Portland ice cream parlor, Salt & Straw.
As for 2015, we're three for three in the New Year with Steak & Whiskey, Ox & Son and Knuckle & Claw, the classic lobster roll joint that just joined the crowd in Silver Lake.
The ampersand traces back to Ancient Roman cursive, though the term for the symbol wasn't created until centuries later, supposedly by English students who slurred their Latin in grammar school. So why has the ampersand become a part of daily life for Los Angeles foodies?
While single word names, like Maude or Cadet, remain popular, there's something immensely likable about the pairs of names that have been popping up around the city.
The ampersand, the twee cousin of the plus sign, is a playful, yet neat way of organizing two simple things into a meaningful relationship. Alone, any one of the names would be unsuccessful, but in collaboration, they tell a story, and storytelling is crucial in the world of food these days.
Whether diners are reading menus or perusing their Instagram feeds, they want to know more about their food than just how it tastes. The people that are truly passionate about food want to know who's preparing it, where the ingredients came from and the cultural history of the dish.
While a restaurant can't tell you all these things in just the letters printed above the door, they can hint at the kind of meal you'll have once you walk inside with just two words and a curly mark between.
Ranging from straightforward (Steak & Whiskey), to more lyrically abstract (Barrel & Ashes) to just plain whimsical (Love & Salt), there's no predicting where this trend will go, but its offspring are certainly around to stay.
Reach Staff Contributor Elena Valeriote here.

Correction 4/7/15: An earlier version of this article incorrectly indicated that Craftsman and Wolves uses an ampersand in its title. The name has been removed.