Entertainment News
Jason Collins Discusses Coming Out And Homophobia In Athletics At USC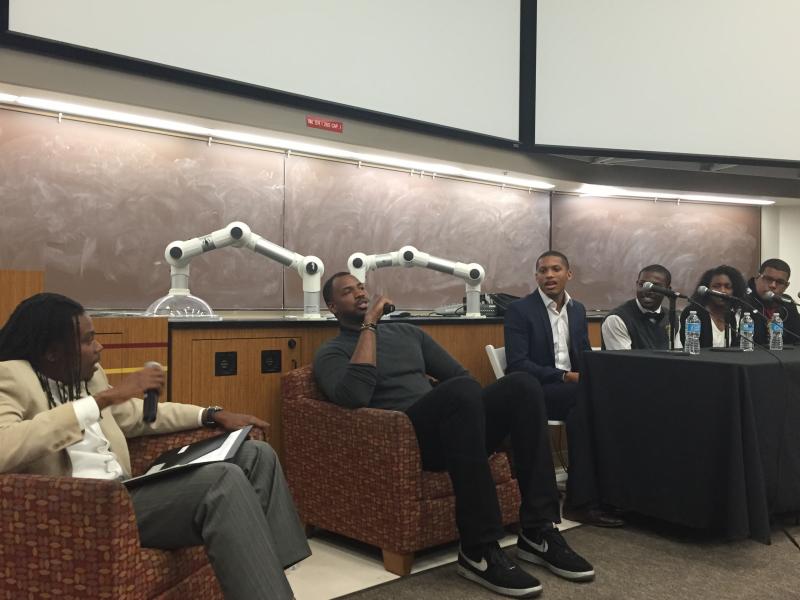 Many know Jason Collins as the first publicly gay athlete in the NBA, and the former NBA player has been very open about it to the media since he made the announcement in a "Sports Illustrated" article in 2013. He explained the decision to publish his story as well as his experience with homophobia in athletics during a panel discussion at USC.
The event, presented by the USC Speakers Committee, incorporated student athletes on the discussion of race, homophobia and the combination of the two. Moderated by senior Skylar Dunn, the talk had personal stories from both Collins and the students and the surprising reaction from the community.
The Decision To Come Out
Before coming out, Collins said he made up numerous lies that eventually made him say, "I'm fucking tired of this shit."
"Up until 2009, I would date women and I was even engaged, and I called off the wedding a month before we were supposed to get married."
In one instance, he made up a girlfriend who lived in Los Angeles as a cover while he was traveling for games. When he was traded from the Boston Celtics to the Washington Wizards in 2013, he didn't want to tell the story anymore. Having already come out to his family and friends, he decided to come out in "a big way," and on his own terms.
"I saw TMZ had a little article on Magic Johnson's son [EJ Johnson], and I didn't want that to be me. I wanted to control my story."
For track and field athlete Allen Williams, his conservative, Christian upbringing prevented him from being open with his sexuality. That is, until he realized being closed off impacted his athletic and academic record. Despite placing third in the national Junior championships in high school, he became distracted his freshman year at USC and says he did not perform well. It was only until the next year that he realized his potential, and saw his grades come up as well.
The Double Minority
When Collins decided to come out in perhaps the most public way possible, he faced some disagreement from his family members. Having been 5'3" in third grade, he was no stranger to standing out. So he said, "You raised me to be proud of everything I am," including being black, and chose to treat his sexuality the same way.
READ MORE: 'Girl Code' Star Nicole Byer Talks Body Image, Tasteful Vulgarity At USC
Why "Sports Illustrated"?
Collins called his agent, Arn Tellem, while Tellem was in an African Safari and said they needed to talk. Of course, in most cases this means the agent is getting fired, Collins said.
But what's more surprising is: despite Tellem's long career of managing professional athletes, never had he dealt with anyone coming out.
"I was the first client, and he paused, and [said], 'Ok, I love you' because he's like an uncle to me," Collins recalled.
It took another baseball player and a president to make the final decision. Collins reached out to John Amaechi and decided to pen the article himself to tell it from a first person perspective. It turns out his old classmate was Chelsea Clinton, so he also called the former president.
"He [Bill Clinton] gave me some great advice because he knows a thing or two about being in the media," Collins said, chuckling along with the students.
Although he was interviewed by "Sports Illustrated" editor Jon Wetheim, he said the experience was special because the roles seemed reversed.
"It's always the reporter's job to share the story," he said. "But this was gonna be all my words. I was able to take the conversation, shape it, and I was the final editor."
Teammates' Reaction
Collins "knew there were gonna be a lot of haters," but they weren't his teammates. Jerry Stackhouse assured him the news didn't change his athletic accomplishments, even calling him the "the pro's pro."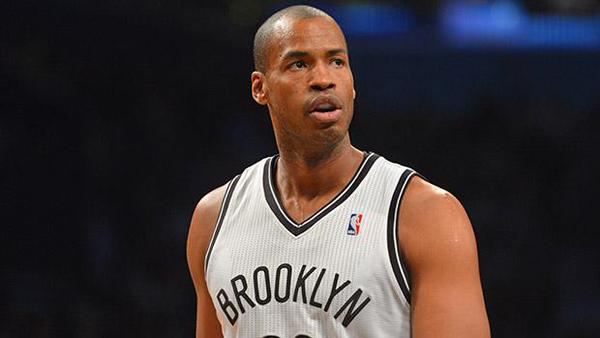 The 13-season veteran found surprising reactions from players who previously displayed homophobia in locker rooms.
"It shows you that people are capable of change," he explained. Collins found it just takes one person whose presence encourages people to be more mindful.
The change can be big, in the case of former Miami Heat star Tim Hardaway, whose homophobic comments (on and off the courts) have now turned into gay rights advocacy.
Jemal Wiliams, track and field senior, sees homophobia as debilitating in professional sports. "I'm a very open, blunt person, so I was not gonna be in a closet to begin with," he explained.
Williams recalls going up to his team members and asking what questions they had about him, including his sexuality, because he saw the lingering questions as a distraction heading off into national championships.
"You need to focus on being a great athlete, not about people's sexuality, or race," he said.
READ MORE: Jessica Alba Speaks To USC About The Business Of Being Honest
The Influence of Athletes
As an ambassador for NBA Cares, Collins emphasized the value of education to change the discussion on homophobia.
"If you see something is wrong, you gotta say something," Collins said.
Dominique Randle believes every generation has the responsibility of continuing to pave the way for future generation of athletes, especially when it comes to being a minority. As a female soccer player, she hasn't had many idols to look up to.
"Being a female athlete, we have to take care of female athletes," she said.
Randle said she is a mentor for a teenager whose dream is to play soccer at USC one day. Because Randle realizes athletes can't solely rely on athletics, to which Jemal Williams pointed out only a few end up going pro after graduation, she makes sure that her mentee keeps up with her schoolwork to succeed.
Being a role model can happen between athletes too. Collins explained every athlete will know when they're ready to come out, but when one person does, it can "give a voice to the voiceless" until they find their own.
Contact Entertainment Producer Diana Lee here and follow her on Twitter here.