Nation and World
How You Can Help Nepal Right Now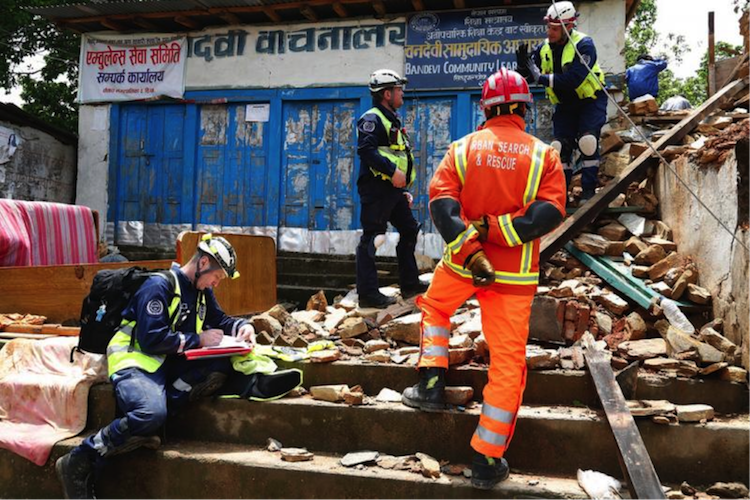 Three days after a massive 7.8 earthquake jarred Nepal, the full damage of the disaster has yet to be fully assessed, and the death toll continues to rise. Currently, more than 5,000 people have been confirmed dead, but Nepal's Prime Minister Sushil Koirala told Reuters that it could reach as high as 10,000.
Should that be the case, Saturday's earthquake would be the nation's deadliest one ever. CNN estimates there are another 8,000 people injured, and around 8 million others affected by the disaster.
Thousands of survivors have flooded the airports, trying to flee from the crisis. The International Business Times is reporting that some airlines are adjusting their rates in an effort to deal with the influx of passengers.
Meanwhile, groups from all over the world have launched aid campaigns to help the people of Nepal. Here are some of the organizations you can help by donating:
PayPal is waiving all fees for donations made through their relief campaign so that 100% of donations go to the organizations you support.
The United Nations International Children's Emergency Fund is trying to provide medical supplies, food, water, and other supplies for children in need of aid.
The U.S. group is trying to secure basic needs like food, water, and shelter for all in the aftermath of the quake.
Red Cross volunteers are searching for survivors and providing those wounded with medical attention.
The humanitarian organization is asking for donations to help critical relief to the families affected by the quake.
United Nations World Food Program
The WFP is seeking donations so they can provide food and other assistance to the people of Nepal.
Contact Staff Reporter Alex Duplessis here and follow him on Twitter here.