Entertainment News
Celebrity Interviews Gone Wrong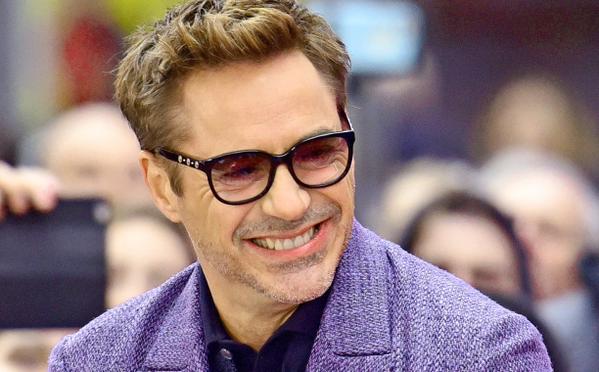 It's the press' job to ask the tough questions and push celebrities to the limit in order to get the juicy answers. However, interviews do not always go as planned and can sometimes lead to the interviewee snapping at a reporter or walking out of an interview altogether. Here are a few instances where the interview was not smooth sailing.
Robert Downey Jr.
Downey Jr. has recently been on a press tour to promote his upcoming movie "Avengers: Age of Ultron" and he stopped by to do an interview with British journalist Krishnan Guru-Murthy. Downey Jr. went on the show expecting to answer questions about his film and he figured that a lot of children would be tuning into the interview because the main audience for the Marvel film would be kids who want to see Iron Man fight alongside his other super friends. Instead of focusing on the upcoming film, the interview consisted of Guru-Murthy interrogating the actor about his tumultuous past that included drug addiction and a stint in jail. The journalist has claimed that the topics were discussed with a representative for Downey Jr. prior to the interview and that the purpose of his interviews is to dive into serious subjects and not solely focus on questions about a blockbuster film. When asked about his past, Downey Jr. left the interview and he has since told Howard Stern that he wishes he had left the interview even earlier.
Joan Rivers
The late comedian sat down with CNN to discuss an upcoming book, but she left the interview before it was over. Rivers felt that she was being attacked and that the entire tone of the interview was too negative and not a good reflection of her book or her personality for that matter. Fredricka Whitfield asked Rivers if she was prepared for possible backlash from the animal activist group PETA because Rivers was wearing a fur coat on the cover of her book. Rivers took exception to this question and told Whitfield to shut up because she herself was probably wearing leather shoes or a leather belt and thus had no room to question the comedian. Whitfield tried to save the interview but it was no use as Rivers tore out her earpiece and stormed off.
Russell Westbrook
Westbrook is coming off a historic MVP-caliber season but it did not go without a few bumps along the way. During a postgame interview following a Thunder victory over the Golden State Warriors in which Westbrook posted a triple-double, the point guard answered every question posed to him with the phrase "we did a good job of executing." When it became clear that Westbrook was purposely answering the questions with a single answer, one reporter took it upon himself to see if anything was wrong with the Thunder's star. When asked if he was upset, Westbrook told the reporter that he just did not like him, almost personally attacking the reporter. It appears that winning does not always make everyone happy.
Selena Gomez
The former Disney star has been criticized for her relationship with troubled pop star Justin Bieber and when she was asked about the relationship during a satellite interview with Dean Richards, Gomez decided enough was enough and decided to end the interview. Bieber has been criticized for his reckless behavior that includes street racing, house parties and public urination and his antics contradict with the Disney image of Gomez so it is understandable as to why the relationship is constantly under examination. Richards asked Gomez if there was something about Bieber that everyone else didn't understand and asked her to explain what was so special about him. Gomez appeared to be at a loss for words and looked around in shock before smiling and disconnecting from the interview.
Marshawn Lynch
He spoke the words, "I'm just here so I won't get fined." Lynch has made it a staple of his personality that he answers every question the same way during his media appearances. Lynch was previously fined for failing to appear for questions after a game, so in order to avoid receiving another fine or two, Lynch simply goes to interviews and answers every question with one response. He has become infamous for his media appearances as people wonder just how the running back will respond during his next session.
Reach Staff Reporter Noah Camarena here and follow him on Twitter here.