Food
Artisanal LA Highlights Local Artisans And Makers
On April 25 and 26, The Reef in downtown Los Angeles hosted the biannual food show, Artisanal LA. Featuring more than 150 local food, craft and book vendors, the show offered something for every palette and preference.
The showcase is curated by Sauce LA, a public relations firm that specializes in restaurants, pop-ups and food festivals. Its founder Shawna Dawson is a USC alumna who was inspired by the power of community.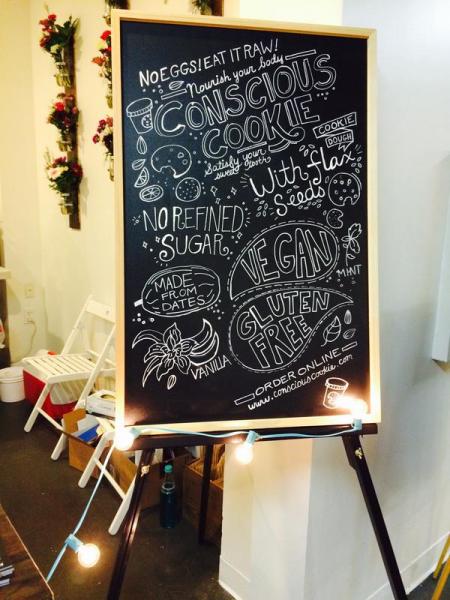 The show features vendors who utilize local and sustainable ingredients. One such business is PUREnola. As the name suggests, PUREnola sells snack clusters that accommodate those on grain-free, vegan, paleo, dairy-free and soy-free diets. PUREnola utilizes a combination of raw nuts, seeds and raw cacao to create a satisfying crunch.
This healthful mission is applied to even the decadent desert foods at Artisanal LA, such as Choctal. The ice cream company boasts single-origin chocolates and vanillas that offer unparalleled depth and complexity of flavor.
Food shows such as Artisanal LA help small vendors gain brand recognition in the community. Knight Owl Coffee, the California coffee company with Vietnamese roots, currently sells its various blends online and offers a wholesale option for cafés. Representatives for the company explained that food shows allow vendors to connect one-on-one with customers in a way that is not feasible via the internet.
Artisanal LA is also unique in that it not only features beautifully decorated vendor booths, but also various DIY projects and presentations for attendees. This year the show had three stages spread throughout the showcase floor. Presentation highlights included "Brew Coffee Better Then a Snob with Copa Vida," "Edible Balcony Gardening with Angela Price" and "Sourdough Everyday with Red Bread." Artisanal LA attendees learned how to make the very products they were sampling and how to translate the techniques into their everyday lives.
"I couldn't believe how little I knew about sustainable gardening and how easy it is to implement on a daily basis," said Jenna Wilson, a sophomore majoring in music industry. Wilson said she is excited to utilize tips she learned from a presentation by Eden Condensed, a small-space gardening company, to create a balcony garden in her apartment.
Reach Staff Contributor Caroline Feda here.