Music
6 Up-And-Coming Acts That Are A Must-See at Coachella
Every April, Coachella boasts killer headliners that have thousands of musics lovers worldwide flocking to Indio, California. What many festival goers fail to do, however, is look below the huge bolded names at the top of the poster and explore some new talent climbing the festival circuit. Here's just a few of the artists from the abyss of the line-up's tiny lettering that you should check out this weekend before Drake or Hozier takes the stage. (And for the record, you'll probably be spending a lot of time at the Mojave Tent.)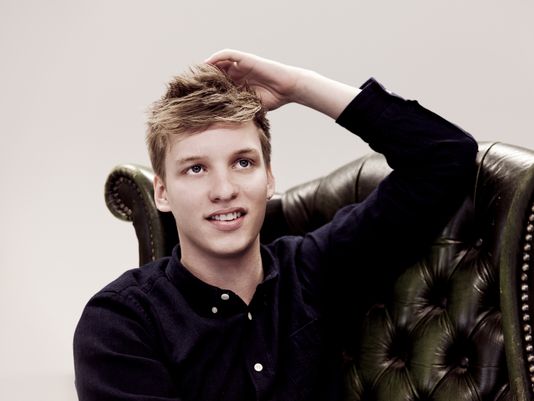 1. George Ezra
George Ezra is one of those artists that shocks you with his talent at such a young age. The 21-year-old English musician claims an obviously intentional Bob Dylan-esque vibe with his impressively soulful lyrics and smooth bluesy voice. By now you've probably heard the mellow vibes of his single, "Budapest," on repeat at every radio station, and believe me, the single doesn't do the rest of his debut album, "Wanted On Voyage," justice.
It's one of those rare gems that you don't realize has such artistry until you've sat in your room, having listened to nothing but his album non-stop for two days straight. You wish you could write a song as harsh as "Drawing Board" about an ex that's done you wrong, and hope that a bad day can sound as good as "Blame It On Me."
You can find George on Friday at the Mojave Tent from 2:35-3:15. And if you miss him, don't worry; he's a staple of the 2015 festival season line-up, scheduled to appear at Lollapalooza and Outsidelands over the summer.
2. Ryn Weaver
Fresh on the scene is Cali-girl Ryn Weaver, ready to take on the charts with her booming R&B voice. Her single OctaHate received major attention within hours after she posted it on SoundCloud last June, and since then has snagged collabs with Charlie XCX and Michael Angelakos of Passion Pit. As audiences wait in anxious anticipation for what's to come for Weaver, one thing is certain: a girl with this kind of talent will not disappoint.
Find Ryn Weaver at 1:15 on Saturday at the Mojave Tent.
READ MORE: Celebrities Who Love Coachella
3. Stromae
If you've lived quite literally anywhere besides the United States in the past few years, Stromae isn't exactly an up-and-coming artist. In fact, he's an international superstar that is only on this list because the U.S. charts have done him an injustice by refusing to acknowledge his insane talent.
The 30-year-old Belgian singer-songwriter (who only produces tracks in French, of course) is renowned for his striking 6'5" stature and unique musical style in the hip-hop, electronic realm. He draws from multiple styles and influences to produce tracks that can't be described as anything besides madly fun. He's collaborated with the likes of Kanye West and has a fan base that reaches as far as former French President Nicolas Sarkozy.
Still aren't convinced to sub a Kaskade set for the artist on Sunday night? Look up his tracks "Papaoutai" or "Alors On Danse," and you'll probably reconsider.
4. Sylvan Esso
I remember first hearing Sylvan Esso's "Coffee" on SiriusXM's Alt Nation a while back and immediately categorized them as some import from some Euro-urban scene. Though a justified assumption for their distinctive niche in the indie pop sound, man, was I surprised to hear that they were from none other than Durham. That's right, Esso's from North Carolina.
Chilling vocals by Amelia Meath are complimented perfectly with the genius of producer Nick Sanborn to provide an unstoppable addition to your indie pop repertoire. The duo fits perfectly into the Coachella line up as an act that requires very little from its listener, just good vibes and an attentive ear.
Don't miss them just after George Ezra on the Mojave Tent Friday at 3:40.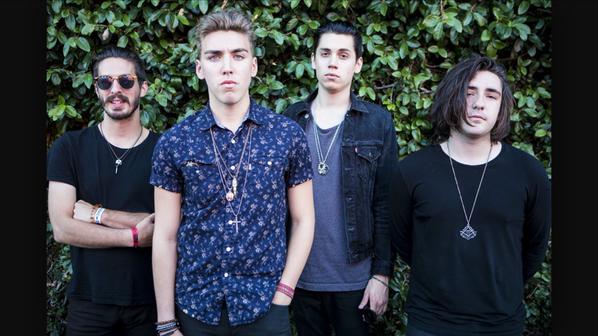 5. Bad Suns
Talk about a band that's the product of its influences. Bad Suns practically oozes that post-punk 80's vibe that is reminiscent of its legends (think Elvis Costello and the Cure). Meanwhile an equally present indie rock influence brings the band's sound into modern day.
Bad Suns's single "Cardiac Arrest" is just a preview of the sheer gusto their debut album, Language and Perspective, projects. Tracks like "Pretend" and "Transpose" have you bobbing your head at verse one and dancing around the room at the refrain. And the best part? This four-piece is in its infancy, ranging from just 20 to 23 years old.
Find Bad Suns on Saturday at 3:20 on the Mojave Tent. In my opinion, they're an act that simply can't be missed.
6. Royal Blood
If you were in the crowd at the Black Keys at Coachella in 2012, this band is definitely up your alley. Hailing from Brighton, the duo came out of nowhere in 2014, challenging their general obscurity by playing SXSW and Glastonberry.
The chaotic soul of Royal Blood's music easily reflects the band's humble beginnings as just two friends jamming together for the hell of it.They project an in-your-face sound that has gotten the attention from the likes of Artic Monkeys, who had them open their massive Finsbury Park shows in 2013.
With a simple set-up of drums, bass guitar, and vocals, one is almost shocked by how complimentary the different components flow together. Drummer Ben Thatcher presents an overwhelming amount of percussion that oddly works perfectly as bassist Mike Kerr strums his bass as if six strings were far too many for playing anyways.
If they can perform as well as their tracks suggest, you're in for one hell of a show. Find out Saturday at 3:00 at the Outdoor Stage.
Contact Staff Reporter Alana Bracken here and follow her on Twitter here.