Entertainment News
What's Next For Zayn Malik After Leaving One Direction?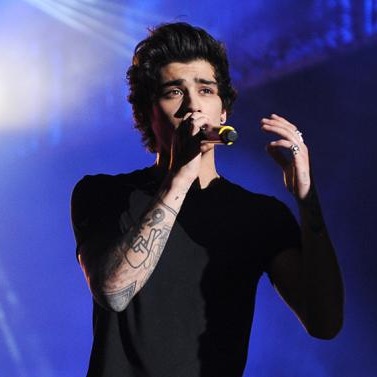 Directioners and non-fans alike were stunned after news broke that
Zayn Malik quit
(or perhaps was forced to leave, as the fandom speculates) British boy band One Direction.
Once a solid group of five, the now four remaining members - Harry Styles, Liam Payne, Louis Tomlinson and Niall Horan - plan on continuing their world tour and recording their fifth album.
So, what's next for the musician from West Yorkshire, England? There are limitless possibilities as to what Malik plans on doing with his newfound free time, but here are a few of our best predictions.
Marry Perrie Edwards
Malik steadily dated singer Perrie Edwards of the girl group Little Mix until they became engaged in August of 2013. To prove his sincerity, Malik even had a drawing of her tattooed on his arm. In his farewell post on Facebook, the heartthrob said he was leaving to "be a normal 22-year-old who is able to relax and have some private time out of the spotlight." Perhaps Malik considers marrying his sweetheart during his early 20s as part of the "normal" life he is pursuing. Sidenote: It would be the wedding of the year, hands down. And their future adorable babies would rival those of David and Victoria Beckham's.
READ MORE: Little Mix: 'Salute' Album Review
Work on Solo Projects
E! Online reports that some solo work might be on the horizon for Zayn Malik. This seems believable, though not likely anytime soon. If Malik is feeling the pressure from touring and recording nonstop, he'll want a break before jumping back into the studio. His fans are currently trying to figure out if Malik was actually released from his contract as opposed to leaving voluntarily (see #ModestWeHATEYou). If he was forced out, his solo work would get plenty of approval. Even if he left on his own simply to go solo immediately afterward, the fandom would probably be understanding. Either way, his talent can hold its own. He may have needed the boy band to elevate to stardom, but he doesn't need the band to maintain it.
Get an English Degree
In an old interview with Rolling Stone, Malik said that if he weren't in 1D, he would most likely be in college earning a degree in English. Could he be the next big celebrity to go back to school? Albeit, his popularity on campus might clash with his effort to get an education (looking at you, Emma Watson).
Take a Much-Needed Vacation
After all, Malik and all the other One Direction guys need it. Imagine being on tour for months on end and then rushing back into the studio to crank out more content to use on the next tour. It's exhausting and it's no wonder Malik felt the pressure get to him. A hectic schedule is also what the Beatles went through during their third tour, killing the fun for them, too. Maybe he will follow in George Harrison's footsteps and take an extended trip to India and rediscover himself. Perhaps he'd enjoy a worldwide tour that does not involve getting onstage in major cities.
READ MORE: Celebrating The Beatles' U.S. Arrival
Collaborate More with Naughty Boy
The Sun reported earlier this month that Malik will be featured on Naughty Boy's - also known as Shahid Khan - second album. You know Naughty Boy for his song "La La La," which put Sam Smith on the map in a big way. Could that have been Malik practicing his solo work? Perhaps he'll be sticking to features for a while. Malik and Naughty Boy have made music in the past (see "One Chance to Dance"), so we know he can throw down some raps and vocals that aren't necessarily 1D's style.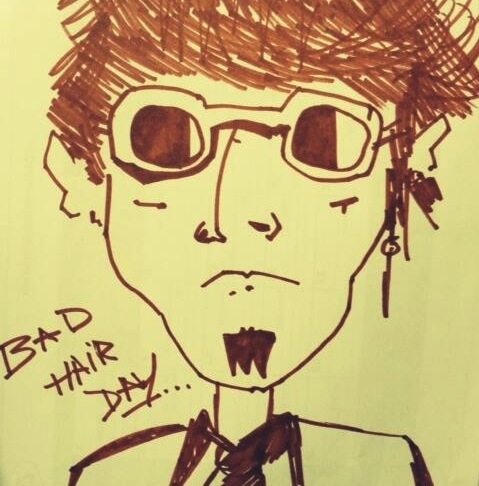 Open an Art Gallery or Design Studio
Malik isn't just musically inclined, he's an artist at heart, too. He draws cartoons of the band's music videos, aliens, caricatures and graffiti sketches. Check out some of his portfolio here. Perhaps he's swapping one art form for another.
Spend More Time with Family
Part of taking a breather means reconnecting with your roots. Malik is close to his family, so spending some quality time with them is well-deserved. With so many months of touring, all he needs is a home cooked meal to confirm everything will be okay. His weight loss is quite noticeable.
READ MORE: Zayn Malik Leaves One Direction, Fans Live-Tweet Their Heartbreak
Rejoin One Direction
Let's face it - the band just isn't the band without all five of its adored members. Also, these potential replacement rumors are way too soon. Maybe this ugly affair can be worked out for the best. Maybe it's an early April Fools joke. Maybe it's just a phase. Say it isn't so.
Reach Senior Entertainment Editor Kathy Zerbib here. Follow her on Twitter here.