Music
'Strangers to Ourselves' By Modest Mouse: Album Review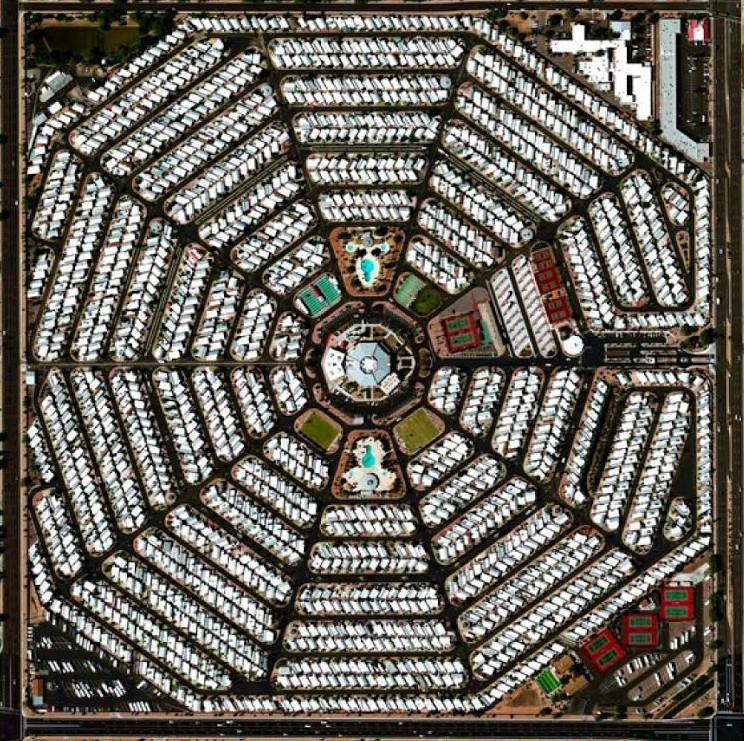 Almost eight years to the day, indie rock group Modest Mouse releases their sixth studio LP "Strangers to Ourselves." Despite its delays, it proves to be another great addition to the band's catalogue.
While the waiting period since the release of "We Were Dead Before the Ship Even Sank" (2007) may seem like an uneventful hiatus, the group has had its hands full with touring (including festival appearances such as Coachella in 2013), band members having children, the departure of guitarist Johnny Marr and longtime bassist Eric Judy, building its own studio, Ice Cream Party, and of course, writing and recording the new album.
The development of "Strangers to Ourselves" involved a lot of trial and error. In one respect, there was never a consistent producer, beginning with frontman Isaac Brock and Clay Jones until Brock "fired himself" and then transitioning to a number of different producers throughout the recording process. Additionally, Modest Mouse collaborated with noteworthy musicians such as Big Boi (of Outkast) and bassist Krist Novoselic (of Nirvana), but unfortunately none of those songs made the cut for "Strangers."
READ MORE: Up-And-Coming Artists You Can't Miss At SXSW 2015
After much meticulous remixing on Brock's behalf, the album was finally finished, featuring the group's usual combination of uptempo jams and thoughtful ballads.
The title track eases the listener into the Modest Mouse aesthetic, with sighing bass lines and an accompanying cello. "Lampshades On Fire" quickly livens the tracklist up with catchy "buh-duh-duh"s as Brock sings about always screwing up, just to move somewhere else and make the same mistakes all over again.
READ MORE: KONGO's Johnny Kongos Talks 'Lunatic' Tour, New Music
"Sh-t In Your Cut," a personal favorite, is ideal to play while driving down a deserted highway at night. The track creates a laid back atmosphere with relaxed riffs as Brock repeats, "I think I'll ride this winter out / I guess we'll ride this winter out."
"Pistol (A. Cunanan, Miami, FL. 1996)" is the most unique song on the album in terms of deviating from the band's alt-rock style. Produced by Andrew Weiss (of Ween), the beat-driven track features distorted vocals and instrumentals and is essentially a three-minute double entendre.
Instrumentally, "The Ground Walks, With Time In a Box" is engaging with the layering of muted acoustic plucking over lively electric guitar riffs. Fading into the sound of glasses clanking together, Modest Mouse showcases their quirk of combining eclectic sounds to create music that's both idiosyncratic and memorable.
"Coyotes," the softest track on the record, echoes the group's 2004 hit "Float On" in its simplicity and repetitiveness. Both songs have a resonance that set them apart from their respective albums' tracklists, and "Coyotes" was coincidentally chosen as one of the new singles. Brock comments on human nature, singing, "Mankind's behaving like some serial killers / Giant ole monsters afraid of the sharks."
Similar comments appear in "The Tortoise and the Tourist," using a narrative to illustrate how we pretend to know everything when we don't. Additionally, "The Best Room" points out Americans' narrow world view. Take the lyrics: "Oh, these western concerns / Hold my place in line while I take your turn." Brock doesn't refrain from calling us out.
Brock remarks on his writing process to The Wall Street Journal, "Find a way to make what you're saying matter to people without saying too much at all. Allow everyone enough imagination and ownership of coming to something themselves." His lyrics provoke thought, inviting the listener to determine for himself or herself what the subtext is. Combined with the unique instrumentation and backup vocals of Jeremiah Green, Tom Peloso, Russell Higbee, Jim Fairchild, and Lisa Molinaro, "Strangers to Ourselves" preserves the signature Modest Mouse sound and continues to ponder humanity and identity.
"We've been getting away / We've been getting away / We are strangers to ourselves."
"Strangers to Ourselves" is available on iTunes.
Contact Staff Contributor Kelly Jonske here.