Los Angeles
Protestors March To LAPD Headquarters After Skid Row Shooting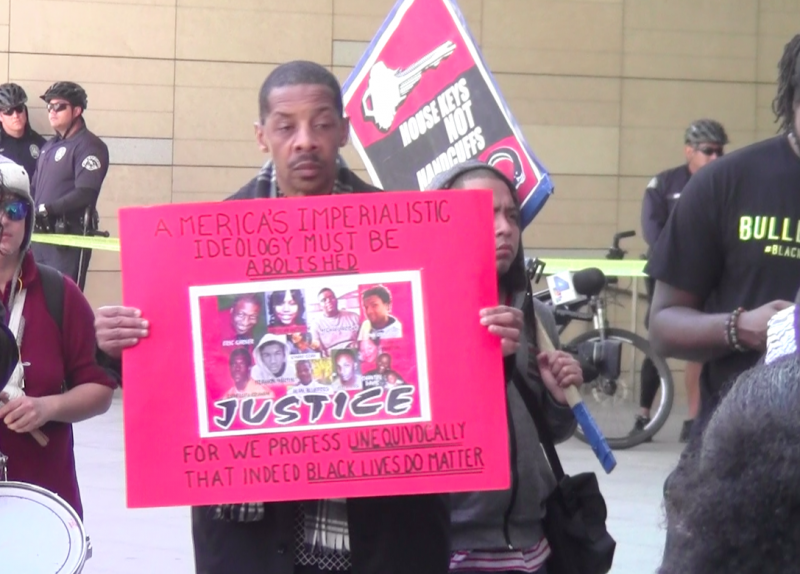 Protestors marched from Skid Row to the Los Angeles Police headquarters Tuesday as a way to honor a homeless man who was shot and killed by officers.
Members of the rally spoke at a police commission meeting and presented their views to Chief Charlie Beck.
"In our community, people have felt harassed by your police community," said protestor Suzette Shaw.
"We stand here knowing that there was, not just a death, but an assassination of a defenseless man."
The protest included more than 100 people, including members of the L.A. Community Action Network and Youth Justice Coalition.
"We need your money, we need your resources, we need your support- not your bullets," said Robert Crystal of the Youth Justice Coalition.
Several of the speakers promoted a common theme: "Black lives matter."
READ ALSO: LAPD Fatally Shoots Man On Skid Row
However, a speaker from the Los Angeles Police Protective League sent the crowd in a different direction.
After saying that "all lives matter" and urging the crowd not to "rush to judgment," the woman received booing from protestors.
Throughout the morning, the protestors stood outside LAPD headquarters and discussed plans to "save lives" from police brutality.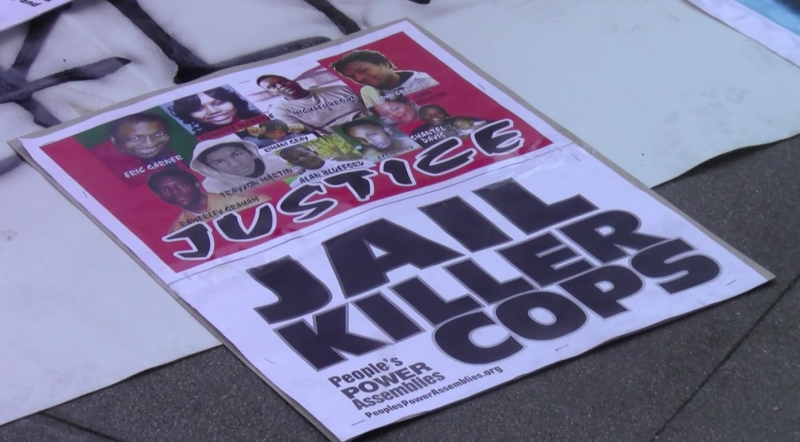 Several protestors carried signs that said "Jail Killer Cops" and "Honor the Legacy of Dr. King."
Chief Charlie Beck reviewed one of the witness videos from the police shooting at a news conference Monday.
"While on the ground, the suspect and officers struggled over one of the officer's handguns and then an officer-involved shooting occurred," LAPD said in statement.
Beck announced at a press conference Monday that police will investigate a second video of the incident.
Reach reporter Taylor Villanueva here. Follow her on Twitter here.