Politics
Newcomer Eric Preven Shakes Up L.A. City Council Race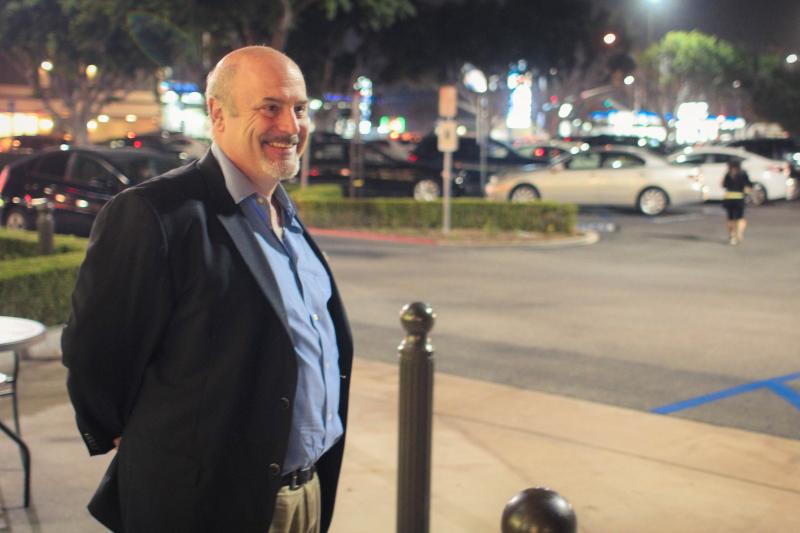 It's a crisp morning in Los Angeles County. Eric Preven hops on the Metro. He takes the Red Line from Studio City to City Hall. It's about a half-an-hour commute. He looks up the morning agenda for the Board of Supervisors meeting. Sometimes it's the agenda for the City Council meeting, depending on the day. He peruses each item, and jots down his thoughts.
By 9:30 a.m., he's ready to go. Preven stands before the leaders of Los Angeles. He has sixty seconds to make his case. Buzz! Time expired. Preven is quickly shooed off stage.
Preven has been doing this routine every week for the past five years. He's a city watchdog and a concerned citizen. He uses the Board of Supervisor and City Council meeting's public hearings as a platform for his voice about the city's various issues.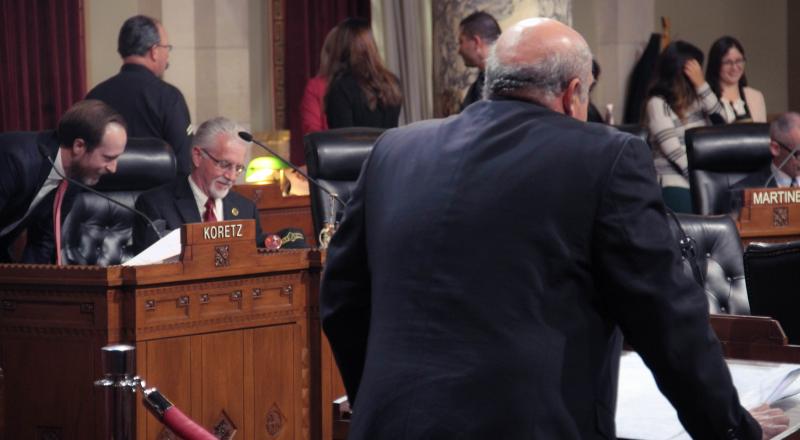 But this year, Preven is taking a different approach. Instead of standing in front of L.A.'s leaders, he wants to sit with them. Tomorrow, voters will have two choices for their councilman in Los Angeles' Second Council District. Eric Preven will challenge the incumbent, Paul Krekorian.
"The reason why I'm running for the City Council District 2 seat is because I feel that voters deserve a choice," Preven said. "And I am a good choice because I have a background in budgeting and smart business solutions in the entertainment business. That coupled with my strong advocacy for the public interest I think provides a credible choice."
Preven splits his time between his family, his job as a professional consultant in the television and entertainment industry, and his work at City Hall.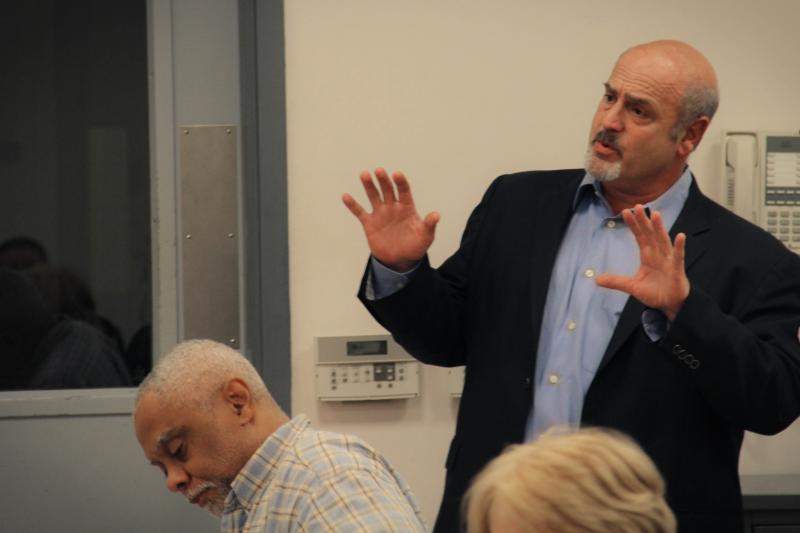 But because Preven is a relative newcomer to politics, not many know about him. He recently spoke at a neighborhood council meeting in North Hollywood. Brandon Pender, a District 2 resident, was there to listen. But he believes the election will be a popularity contest.
"This guy is kind of an unknown commodity, and nobody really knows what he can do," Pender said.
He said that since Krekorian has been entrenched in the government for several years and has the name recognition, it will be hard for Preven to break in. "He's getting a lot of resistance from a lot of the neighborhood councils who back Krekorian a lot, so that's hard to get over," he said.
But Pender believes it's important that Krekorian is being opposed.
"I think that with any politician, if you run unopposed because you're so popular, nobody wants to run against you. Then you fall into mediocrity," Pender said.
Preven's involvement with politics began in 2010 when the Department of Animal Care and Control took his mother's dog into custody. That led him to his first meeting at the Board of Supervisors. After hearing the various issues being raised, he became inquisitive and decided to dig into them. He learned how to use the California Public Records Act, which gives the public access to governmental documents, and the Brown Act, which gives the public the ability to take part in governmental decisions.
"Whenever you take a government action, you need to open the window, and put the Brown Act up, and let the people speak," Preven said.


Since then Preven has spent much of his time scrutinizing government documents leading to various investigations including
misuse of taxpayer money
,
nepotism
, and
cover-ups
.
"I don't really think I'm really better than anyone. I'm just a regular member of the public," Preven said. "I happen to be a knowledgeable one who's fairly articulate sometimes."
His involvement in the government has been increasing. Last year he ran for the Board of Supervisors for Los Angeles County District 3 but lost.
Much of Preven's philosophy comes from his inspiration, Ai Weiwei, a Chinese artist and activist. Preven's idea of government transparency is captured in one of Weiwei's quotes: "I call on people to be 'obsessed citizens,' forever questioning and asking for accountability. That's the only chance we have today of a healthy and happy life."
Preven says that in this context, he is that obsessed citizen.
"When I attend public meetings, I am trying to ask the questions that you would ask if it were for your own interest," he said.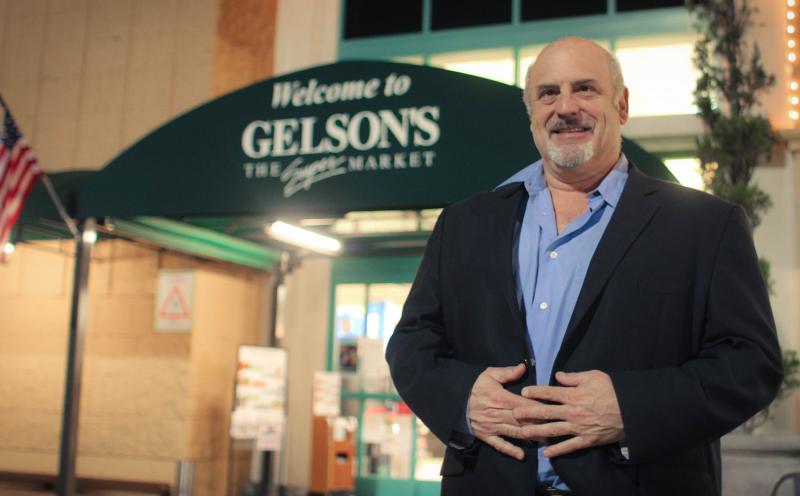 Preven began campaigning in November 2014 when he decided to run for the District 2 seat. But he says getting his name on the ballot was a high bar to get over.
"That was really the most instructive meeting of constituents I've ever experienced because it's a very hard thing to do—to get over 500 good signatures," he said.
He had to get all of his signatures in a three-week period.
"I was really not doing too well for the first 10 to 15 days. And then a light went off in my head, which is, I've got to push," he said.
Preven found his sweet spot at Gelson's supermarket in Studio City where he would go morning, afternoon, and night to get constituents to fill out forms to support him.
"I thought it was very cool," he said. "It seemed really like one of the only ways to get to know really what was going on for people."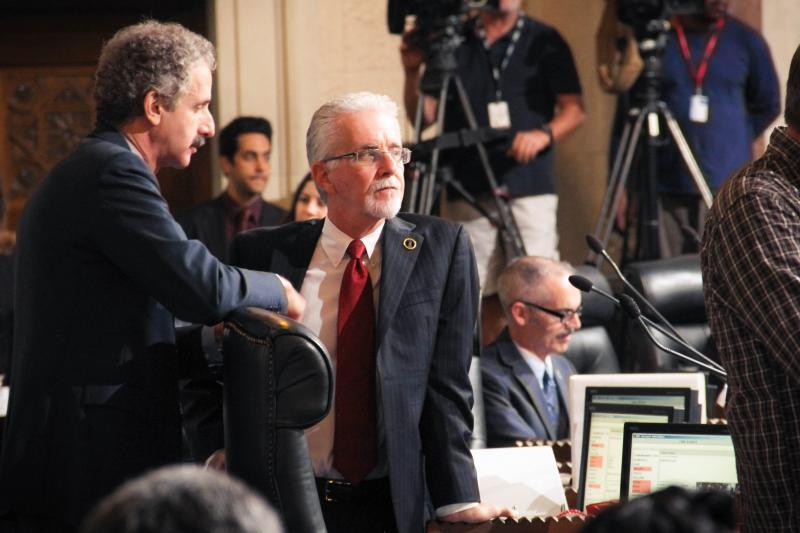 Others are also glad Krekorian has a challenger.
"It's good to have a choice," said Jon Gordon, a community activist.
Gordon said he hasn't seen anything in publicity about Preven, but he says that he's raising important issues. Gordon and his friend Nora Doyle have been working with Paul Krekorian the past month to preserve a block of iconic trees in Studio City. They believe one of the major issues facing District 2 is overdevelopment.
Gordon and Doyle live in houses built in the 20's, 30's, and 40's.
"They're like little jewel boxes because nobody builds a thousand-square-foot house anymore," Gordon said.
But new houses three times that size are being put in place and with the construction, the trees are removed.
"These houses are being wiped out so quickly and these big houses are so antithetical to the feeling of the neighborhood," Gordon said.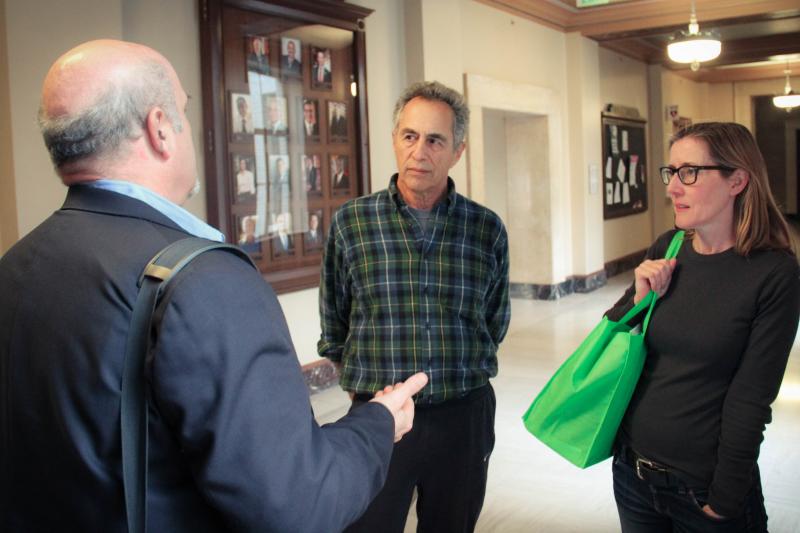 Gordon and Doyle organized their community to save these 100-foot-tall, 90-year-old London Planetrees on Cantura Street. These iconic trees have been featured in commercials and television shows like Malcom in the Middle.
Gordon and Doyle got 2,000 signatures on a petition through Change.org to designate this canopy of trees as a historic-cultural monument in Los Angeles city. Within several weeks of petitioning, Krekorian personally came down to their neighborhood.
At Friday's city council meeting, Krekorian made a motion to preserve these trees, and it was approved.
"These magnificent trees were in danger of being cut down, destroying the look of the entire neighborhood," said Krekorian during the meeting. "So my office is looking at a comprehensive citywide solution to this problem because it is a problem in deforestation of some of our most beautiful neighborhoods and we're going to be working on that."
But even though Krekorian has helped both Gordon and Doyle, the two still have flexible ideas about the candidates. Eric Preven is giving them another choice in the election.
"Overall, in a lot of things I've been happy with Paul Kerkorian and his office, but not everything, and like I said, you just never get everything you want," Doyle said.
Email Staff Reporter Cameron Quon here.