Los Angeles
L.A. Fire Station Gets 'Full Force,' 75 Others Still Understaffed
Los Angeles Councilman Tom LaBonge, 4th District, spoke in front of Los Angeles Fire Dept. Station 35 Friday morning to announce and rededicate a full task force to the station, located in Los Feliz. Station 35, which is near Griffith Park and several major hospitals such as Children's Hospital Los Angeles, lost an engine and four firefighters in 2011 due to budget cuts.
"Having a Full Force...really makes a difference," said LAFD Chief Ralph Terrazas referencing a recent incident where Engine 35 handled a nearby fire.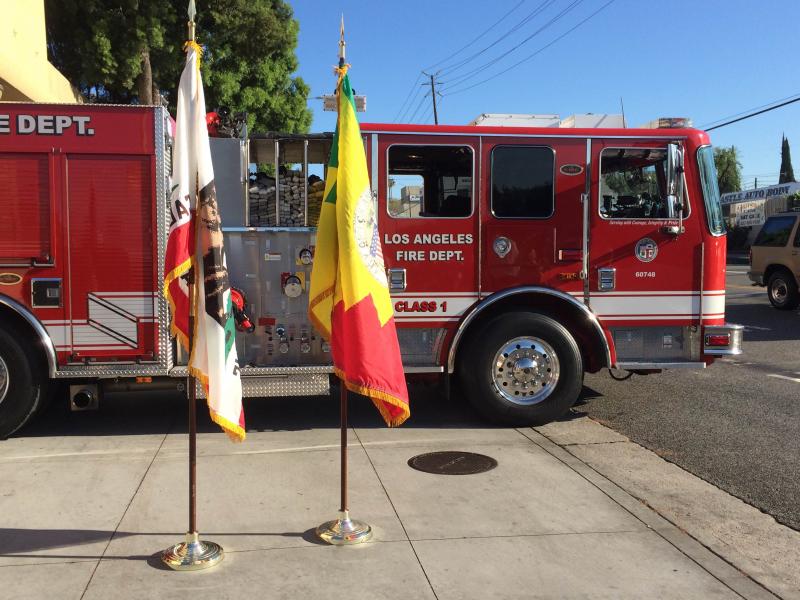 There are now 31 complete Task Forces in LAFD, including Engine 35, but there are 75 other fire stations throughout the city that are not fully staffed due to lack of funding. Because LAFD handles 410,000 emergency calls per year, Frank Lima, president of United Firefighters of Los Angeles, stressed the importance of funding.
"We are in a department crisis mode...we need big time hiring," Lima said, and his sentiments were shared by LaBonge.
"We gotta do more, we gotta do more, we gotta do more," LaBonge urged.
There have been calls for a few years to restore LAFD funding to pre-recession levels. This happened most notably in 2013 when a Civil Grand Jury recommended actions for LAFD to reduce their response time, such as replacing firefighters who answer 911 calls with lower-skilled civilians. Terrazas, who became cheif of the dept. last August, said 54 new firefighters were hired Thursday, in addition to 40 firefighters undergoing training. LAFD has a projected class of 68 in June, according to Terrazas, and will request 5 new classes for the next fiscal year.
Reach Web Producer Heidi Carreon here and follow her on Twitter here.
Reach Civic Center Bureau Chief Max Schwartz here and follow him on Twitter here.