Los Angeles
LA County Board of Supervisors to Consider Six Figure Settlement on Alleged Civil Rights Violations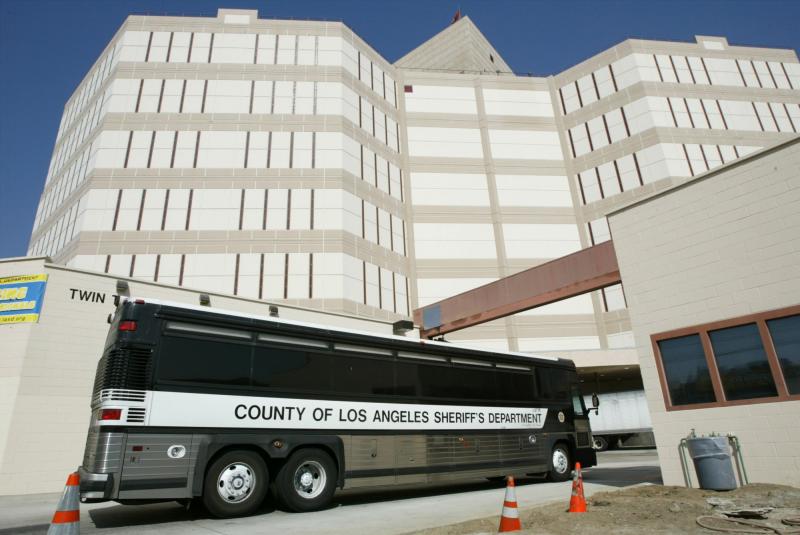 The Los Angeles County Board of Supervisors is being advised to settle for $349,500 regarding a class action lawsuit against the county concerning the ill treatment of prisoners in local jails.
The recommendation, made by the county's claims board, concerns the lawsuit Sammy Davis, Jr. et al. v. County of Los Angeles, originally filed in October 2004. It alleges that eight prisoners suffered civil rights violations stemming from unsanitary conditions during their confinement in various Los Angeles County jails. The period in question was between April 5, 2004 and November 8, 2005.
The board will be recommending the six-figure settlement to the supervisors because of "uncertainties of litigation," per an agenda entry from the county counsel office. The money is recommended to be allocated from the Los Angeles County Sheriff Department budget.
The county counsel office could not be reached for comment.
The central allegation in the original case is that the plaintiffs were put at a heightened risk of contracting Methicillin-Resistant Staphylococcus Aureus, an infection caused by a type of staph bacteria resistant to commonly used antibiotics.
The lawsuit detailed that during the plaintiffs' incarceration, they were made to sleep on the floor with dirty mattresses and dirty bedding in overcrowded cells. The sleeping areas were said to be both "vermin and cockroach-infested," and three of the plaintiffs claimed they contracted related infections caused by MRSA. The infection is most common in healthcare facilities, but a LASD policy to specifically combat MRSA has been in place since 2003.
Two other plaintiffs reported suffering rashes on their arms and legs, and another alleged they endured severe back pain, a large head scab and numerous flea or tick bites. The two remaining plaintiffs did not contract any infections or injuries, but argued that the conditions placed them at risk of "contracting serious medical conditions," such as MRSA.
Investigations conducted by various county sheriff department and jail representatives following the allegations determined that LASD employees followed the established protocols in effect during that time period and no misconduct was suspected. They subsequently did not recommend any corrective measures regarding the work of personnel.
In the more than a decade since the lawsuit was filed, the LASD has updated their 2003 MRSA policy to include the isolation of infected patients in specific wound-care dorms and the decontamination of their housing areas. Additionally in 2006, the sheriff's department limited the number of inmates in each holding cell at the Inmate Reception Center, the temporary holding location where inmates are first medically screened and assigned housing.
In 2009, it installed an electronic monitoring system that reports the status of required safety checks in inmate cells throughout the entire county.
Board Supervisors will be further addressing the settlement recommendation during their regular scheduled meeting at 9:30 a.m. Tuesday, March 24 in downtown Los Angeles.
You can contact Staff Reporter Matt Lemas here and follow him on Twitter here.