Los Angeles
Despite Resistance, New Upscale Shopping Center Approved For Studio City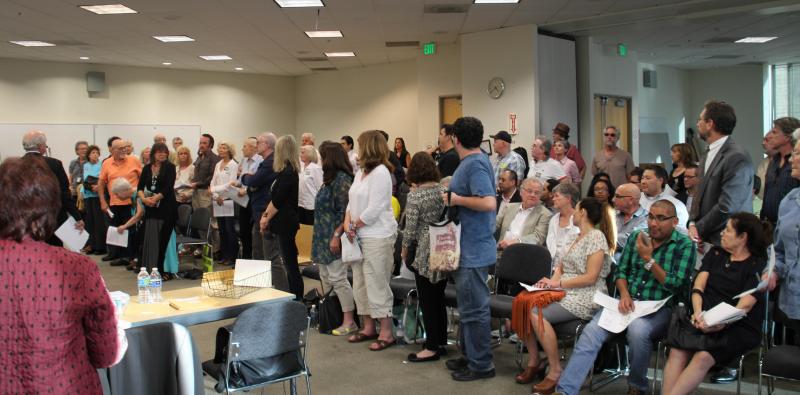 The South Valley Area Planning Commission approved the demolition of the Sportsmen's Lodge events center to make way for the construction of a mixed-use shopping center in its place last week on Wednesday.
More than 100 people attended the meeting. Over the course of five hours, 27 residents spoke against the demolition, and 29 people representing parties such as the developer, the Studio City Business Improvement District, Studio City Neighborhood Council, residents and the Sportsmen's Lodge hotel spoke in favor of the project.
Richard Weintraub, the developer who owns Sportsmen's Lodge, is planning to replace the events center with a 97,800 square-foot shopping center called Sportsmen's Landing that will include stores, restaurants, an Equinox fitness center, and nearly 450 parking spaces. The meeting was called in response to residents wanting to appeal the project.
Commissioners were divided on the vote following the public hearing. It took the fifth vote of the President, Steve Cochran, to deny the appeal and pass the proposal through.
"This is how I view the record before us. The land out there has become kind of dilapidated. It is run down," Cochran said. "Something's gotta be done out there, and even the people against the project agree with that."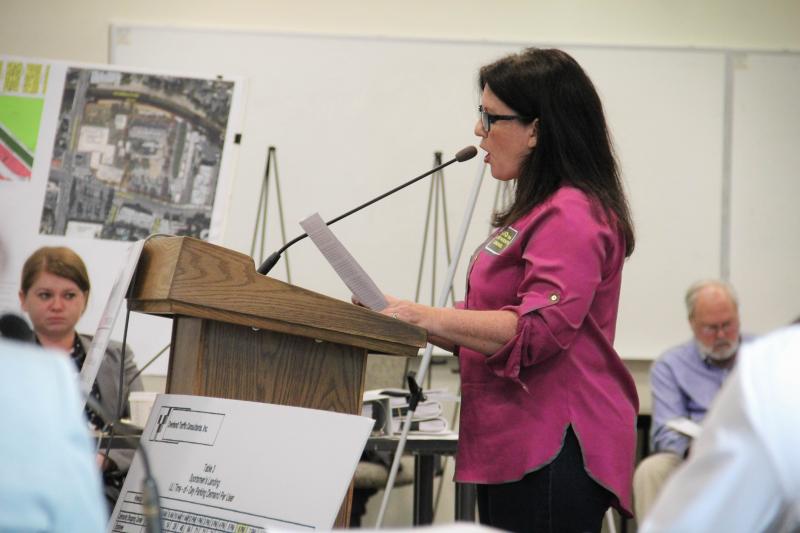 Residents raised points about traffic, noise pollution, environmental concerns and historical preservation. "It just doesn't feel like a good time to bombard us with new development," said Sandy Fox, a 25-year-resident who lives 200 feet from the proposed project area. She said her neighborhood is directly impacted by foot traffic, sound and lights at night. Between her and Sportsmen's Lodge is the Los Angeles River, which she said acts as an amphitheater for sound.
Increased gridlock and idling on Coldwater Canyon Avenue and Ventura Boulevard was another concern Fox raised, adding that traffic is already very congested.
But representatives from the Studio City Business Improvement District (BID) believe the benefit to the surrounding businesses and community will outweigh complaints of traffic, which they say is an ingrained quality of the area. "Back in the 1920s, people were complaining about parking and traffic. This is never going to end," said Lorena Parker, executive director of the BID. "From a business improvement point of view, this is a good project for the community. Our emphasis is on having good businesses in the area and we believe this is a fantastic project for the area."
In Parker's speech before the planning commission, she said how the BID is working to ease potential traffic issues by launching a free shuttle program that will run a 1.5-mile stretch along Ventura Boulevard between Coldwater Canyon Avenue and Radford Avenue.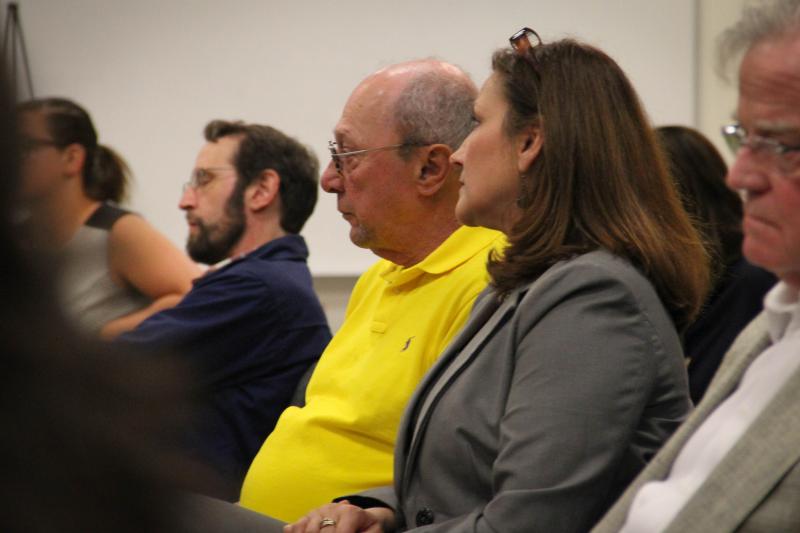 "Shoppers' preferences shift towards outdoor lifestyle centers and leisure amenities," Parker said. "The Sportsmen's Landing project will be able to transition from an outdated banquet hall center into a 21st century lifestyle center with beautiful landscaping and water features."
Parker believes the project has potential of a stronger regional and international draw. "The international tourism industry is growing exponentially," she said. "They're not going to stay at the Sportsmen's Lodge unless there's something there that's going to attract them there."
Residents who wanted the project appealed arrived at the meeting with large signs that read, "STOP Sportsmen's Lodge Mega Mall."
But Alfredo Annino, one of the original founders of the BID, said there was misconception about what the project would look like. "It's not a mega mall," he said. "It's a very low-key, low-rise building with restaurants and the ability to be mobile between them."
Another recurring concern raised among residents was one of noise pollution. But Tim Smith, the Vice President of Operations for Broughton Hotels, which manages Sportsmen's Lodge, said a hotel with an events center has the guests who are the noisiest and most difficult to handle. "The shift in demographics away from that is going to do nothing but take the current noise level to a fraction of where it currently is," Smith told commissioners.
Smith, who has been working in the hospitality industry for 25 years, said he expects a change in demographics. "I can tell you that in my years of experience, anytime there is a shift in dynamics from a rundown type convention center into an upscale mixed use type of retail space connected to a hotel, the number one benefit is that there is a shift of demographic at the hotel," he said.
The clientele becomes more upscale, which will increase the spending per guest in not only the hotel but also the surrounding markets, he argued.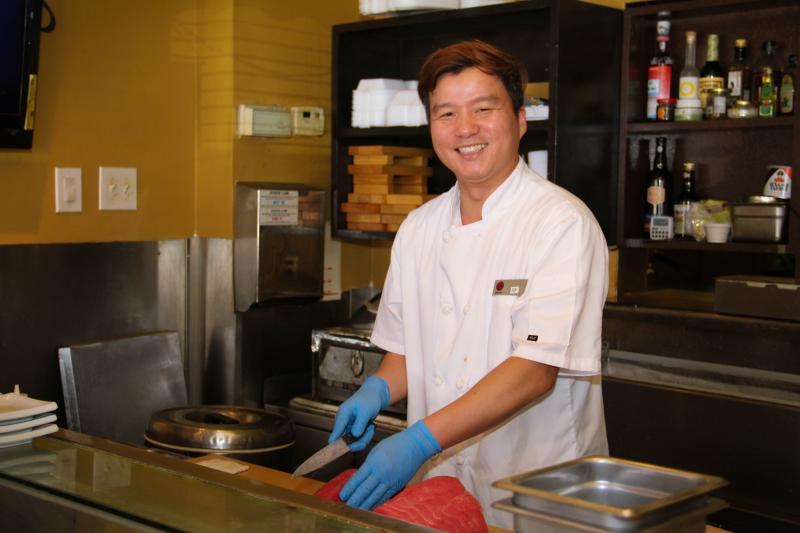 Businesses like Shiki Sushi, which sits along the border of the current Sportsmen's Lodge, look forward to the changes that the shopping center will bring to the area. "I think it's going to be good. I want to see," said Ken Cho, an employee at the Japanese restaurant.
Cho, who commutes from his home in the suburb of Valencia, Santa Clarita, said he chose to work in Studio City because he wanted to meet new people. The prospect of more new customers is exciting, he said.
Asked about the competition the new mall might bring, manager Matthew Kim said he was unconcerned. "60 to 70 percent of our customers are regulars, so we're not too worried about that because our regulars come constantly," he said. "It will actually bring us more traffic within this area, which we have plenty of. It's a positive thing we look forward to."
Kim said Ventura Boulevard is known to have the highest concentration of Japanese restaurants in the world aside from Japan, yet the restaurant still maintains a heavy customer flow.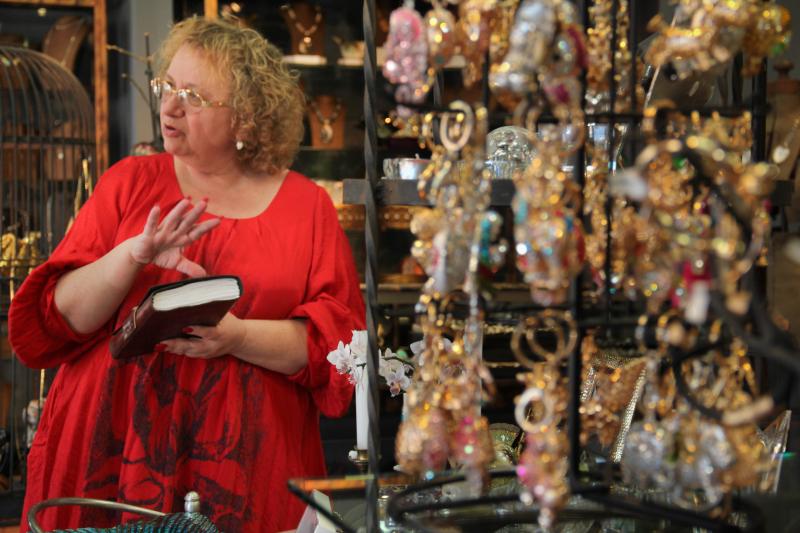 Also along the border of Sportsmen's Lodge is Victoria's, a small antique shop. Victoria Vlad, the original owner, recently moved to this location about five months ago, although her store has been around for about two decades. Vlad, who lives nearby, said she, too, was excited about the shopping center. Like Kim, she wasn't worried about competition, since her customer base consists mostly of regulars.
Vlad is hoping to expand this base with the attraction of Sportmen's Landing. "I know not everybody will agree with me because they said more traffic. But at the same time, I would like to have more tourists here," she said. "It's a great place. It's absolutely wonderful and it's a great area because like I said, I live 10 minutes from here and I just love it."
Reach Staff Reporter/Video Producer Cameron Quon here. Follow him on Twitter here.