Entertainment News
Celebrities Who Will Be Celebrating Saint Patrick's Day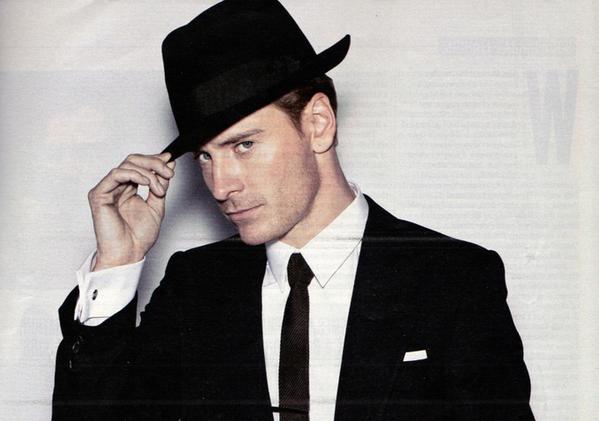 With St. Patrick's Day quickly approaching, we look at which famous celebrities will be celebrating the holiday with clovers and likely lots and lots of beer.
Michael Fassbender
Fassbender is an actor of German-Irish descent and he is sure to dive into his Irish roots come March 17th. He was boring in Germany but his mother, Adele, is from Northern Ireland. According to his family lore, Fassbender's mother is a great-grandniece.of Michael Collins who was a leader during Ireland's War of Independence.
Fassbender is best known for his roles in "12 Years a Slave" and "Prometheus," but he bought into his Irish heritage much earlier on. Back in 2004, Fassbender starred in a commercial for Guinness where his character swims from Ireland to New York to apologize to his brother. Hopefully the actor does not have to swim too far to find a pint when St' Patty's Day rolls around this year.
Zooey Deschanel
Deschanel could and probably should portray a leprechaun in an upcoming film. No, she does not look like one, but she definitely has the energy and quirky personality to pull it off. She is only part Irish, but her energetic personality ensures that she will be partying throughout the festive holiday.
Deschanel has starred in a holiday-themed movie, however it was not centered around the Irish holiday. Her role in "Elf" alongside Will Ferrell proved that she could not only act, but she could sing as well. Deschanel also received praise for her role in "(500) Days of Summer" and received her breakout role as Jess in the sitcom "New Girl."
Deschanel is notorious for playing the role of the quirky awkward girl who always seems to get the guy. Maybe that streak of luck will come to fruition on St. Patrick's Day, even without a four leaf clover.
Olivia Wilde
Wilde was born in New York City but she has dual-citizenship in America and Ireland. Her stage name of "Wilde" is derived from the Irish author Oscar Wilde. She has definitely embraced her heritage and is sure to embrace it when the holiday comes around.
Wilde got her start on the small screen through roles in both "The O.C." and "House" before she decided to move on and focus on her film career. Her career on the big screen includes roles in films like "Tron: Legacy," "Cowboys & Aliens" and "Her."
Rest assured she will not be celebrating the holiday alone. She is engaged to funnyman Jason Sudeikis, and the couple will surely celebrate with their son who was born in April of last year.
Chris O'Dowd
O'Dowd is the aesthetically Irish actor on this list, mostly because he was born and raised in Ireland.
O'Dowd is most recognizable for his role in the United Kingdom comedy "The IT Crowd," but he did not make a huge name for himself in the states until he started appearing in American films. He was even a part of one of the most popular comedies in recent years through his role in "Bridesmaids." He also had a recurring role on the popular HBO comedy "Girls."
O'Dowd has yet to earn a starring role in the states, but if he continues to play the role of the loveable man with an accent, it won't be long before O'Dowd has even more to celebrate come St. Patrick's Day.
Kate Mara
Finally we come across someone with red hair. The most endearing trait of an Irish person is their bright red hair and Mara does not fail to deliver on that.
Both of Mara's parents have Irish blood, thus explaining the stereotypical hue of Mara's hair. Mara is also the sister of actress Rooney Mara, an Academy Award nominated actress for her role in "The Girl With a Dragon Tattoo."
Kate first received notice for her acting skills through her role in the acclaimed film "Brokeback Mountain." She has also appeared in the films "We Are Marshall" and "Transcendence," but it was really her role on the Netflix drama series "House of Cards" when she started to make a name for herself. Her role on the series earned her an Emmy nomination. Mara is slated to for her first starring role on the big screen in the reboot of "Fantastic Four" that will be released later this summer. Safe to say that Mara has a lot to celebrate this year.
Liam Neeson
The "Taken" star was born in Northern Ireland and is named after a local priest; Neeson was raised Roman Catholic.
His breakout role can be thanked to Steven Spielberg who gave him a role in the classic film "Schindler's LIst." Neeson's performance earned him a Best Actor nomination at the Academy Awards and he helped lead the film to the award for Best Picture in 1993. His next big role came in "Star Wars Episode I: The Phantom Menace" as Jedi-master Qui-Gon Jinn. This role introduced Neeson to an entirely new crowd and put him in the center of one of the most successful franchises of all time.
Neeson has also found successful roles in "Love Actually," "Kinsey," and "The Lego Movie." He is a very successful Hollywood star, but his roles are always very stoic and serious. Not exactly sure how he celebrates the holiday, but I like to think he dances with a straight face the entire time.
Rory McIlroy
The professional golfer was born and raised in Northern Ireland and started playing golf at a very young age; his dad even coached him.
McIlroy is the youngest person to ever win both the West of Ireland Championship and the Irish Close Championship when he did so back in 2005. His first major win as a professional came in 2011 when he won the 2011 U.S. Open. McIlroy continued to impress at the professional level when he won the 2012 PGA Championship by a record margin of eight strokes. McIlroy also won the PGA Player of the Year Award in 2012 to cap off the most impressive stretch of his career.
McIlroy won't have a significant other to spend the day with; he separated from tennis player Caroline Wozniacki in 2014 when the couple called off their engagement. I guess this means McIlroy is free to bar hop and enjoy the single life on this popular holiday.
Contact Staff Reporter Noah Camarena here and follow him on Twitter here.