Sports
MLS: Why The League Deserves A Chance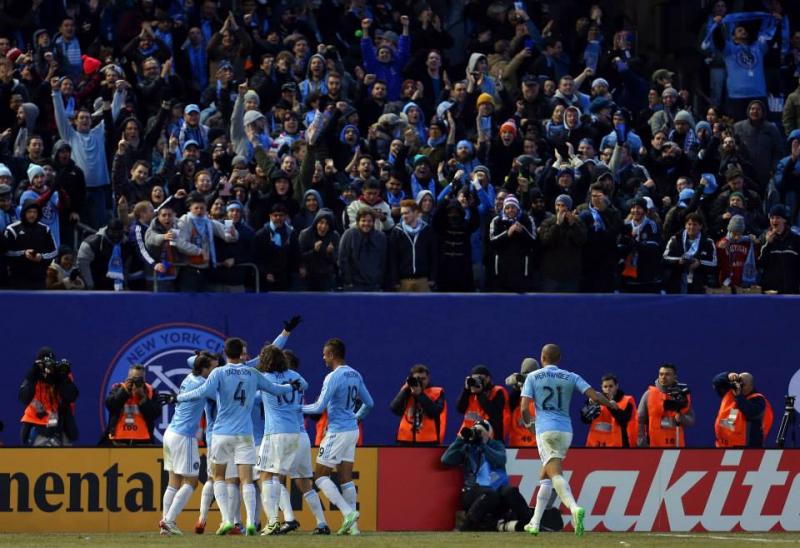 Major League Soccer has long been a laughingstock amongst many sports fans for variety of reasons. While every other soccer division from Spain's Liga BBVA to the dark depths of the English Non-League begin their seasons in August and end them in May, MLS kicked off its season last weekend. In
March
.
To represent their countries in the World Cup last summer, players who plied their trade in MLS had to take a leave from their teams. While FIFA scrambles to rescue international players from Qatar's heat in 2022, FC Dallas has been playing outdoor games all summer long under the Texas sun since 2005. Why? Because a March through November season need not compete with the NFL for TV time and stadium attendance. Once summer starts and the Stanley Cup and Larry O'Brien Championship Trophy are lifted, soccer's only rival is regular season baseball for a solid two months.
That's all fine and dandy, but the resulting lack of synchronization with the rest of the global leagues leads to some silly spectacle, like the annual All-Star Game, when MLS players in midseason form play against a European superpower during its preseason.
But the MLS's schedule is not the league's only issue. MLS teams have a salary cap of $3.1 million, with the exception of up to three designated players who register an adjusted cap hit (for example, New York City's David Villa makes $6 million annually but counts for $60,000 against the cap). Although the designated player or "David Beckham" rule has helped attract more talent stateside, the amount of money available to teams to sign and pay players is simply not enough to build a squad that could hold its own against European competition.
Even if you included Villa's salary in NYCFC's payroll, you would get less than $10 million. That is still less than a tenth of Barcelona's reported $217 million payroll in 2012, which has likely grown significantly after the recent signings of Luis Suarez and Neymar. At face value, asking MLS to compete with Europe seems like asking the Oklahoma City Dodgers to beat their parent club after giving them Andre Ethier and Brandon McCarthy.
So then why is this article called "The Case For MLS?" The two aforementioned flaws, which have brought heaps of criticism on MLS for years, are actually the league's two greatest strengths and that the future of Major League Soccer is just as bright as the future of US soccer as a whole.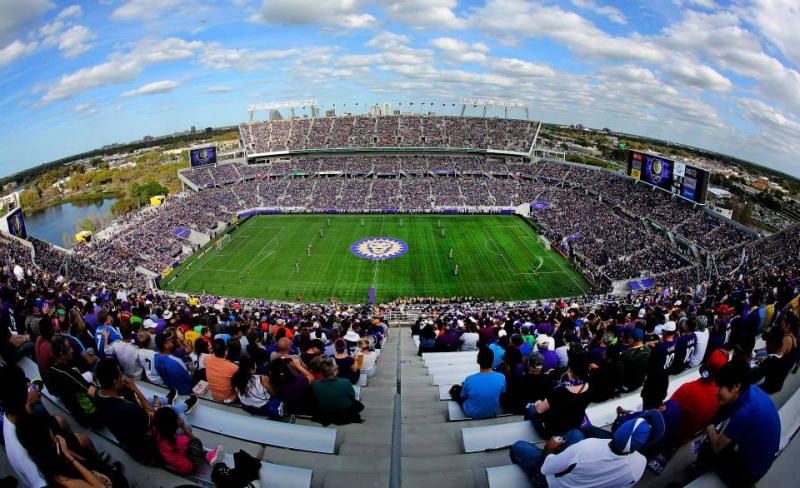 Let's start with the silly schedule again. With MLS so out of sync with the rest of the soccer world, is it possible that the league's bizarre structure works to the benefit of the American game? Well, when the MLS season ends in late November, there is a unique wrinkle that results due to a spring-fall season. Elite players who arguably belong in "better" European leagues have the opportunity to rest up for over a month until the January transfer window opens before going on loan.
During their month or so in Europe, these top players represent the gold standard of American soccer to the rest of the world, and it turns out that the American standard is actually competitive, as players have wet their feet in the European game or have briefly returned to it during the MLS offseason and impressed. Established world superstars such as David Beckham and Thierry Henry have used January to revisit the European leagues and stay sharp throughout the offseason, but the biggest benefit of the January transfer window was put on display in 2010, when America's Golden Boy, Landon Donovan, took his talents to Goodison Park.
Note: These highlights are not in English. Mute the video or enjoy the exotic commentary.
Donovan's pivotal role in Everton's upset over Chelsea that year first showed that talent in MLS does in fact translate into the European game. The then-USA captain impressed so much that the move was almost made permanent. It was a very brief preamble before a pair of American MLS transplants, Clint Dempsey and Tim Howard, established themselves as studs in the English Premier League. Unfortunately, current US national team coach Jürgen Klinsmann discourages aspiring international stars from playing in MLS, so we may not see the January quirk utilized too often from a European tryout standpoint for some time. It could be argued that the out-of-sync schedules could have many uses in promoting American soccer across the world. The moves, if they do happen, are generally not temporary, such as DeAndre Yedlin's transfer to Tottenham, but don't be surprised to see veterans such as Dempsey (who now plays for Seattle) and Michael Bradley go out on loan to maintain fitness and campaign for a spot on the national squad.
Then what of the salary cap? The scheduling disaster may have a silver lining, but how can one glean any positives from the (relatively) extremely limited funds available to an MLS franchise? First of all, the cap is rising, so teams may soon have very limited instead of extremely limited funds at their disposal.
Jokes aside though, the much-bemoaned salary cap doesn't seem to matter. In last week's game between New York City FC and the Colorado Rapids, the newly arrived Villa was bottled up for the full 90 minutes. The Spanish forward's quality was evident throughout the contest, as always, but he struggled to break down Colorado's determined defense throughout the eventual 0-0 draw. Interestingly enough, the Rapids finished third-to-last in 2014 (bad enough for relegation in any other major world league) and conceded the most goals in MLS. If this league is so inferior, shouldn't one of the worst teams in it get torn to shreds by the most lethal forward in Spain's history?
Villa is not the only European import who hasn't found the American brand of soccer a cakewalk. Productive players who make their move to the US generally continue to be productive in MLS play, but European players don't suddenly become superhuman after relocating to the States. It seems that, despite the low salary cap, MLS and the rest of American soccer have their dollars in the right places, as the US is producing a higher quality league through youth academies and college play. American players who decided to challenge themselves abroad continue to impress as the game at home continues to improve on its own.
Major League Soccer is a flawed league. The scheduling inexplicably does not line up with the rest of the world and the strict financial restrictions make it difficult to build a league with a quality of play that rivals that of Europe within a few years or even decades. MLS was founded, however, in a mission to build American soccer to the European standard, and as silly as its rules seem to be, the league is achieving its mission. The March-November schedule may be odd, but it has not discouraged movement between continents, and it could potentially be utilized as a "conditioning loan" and tryout period during the January transfer window.
Not only that, but the restricted spending and the lack of conventional transfers in MLS (i.e. purchasing players through transfer fees) prevents a cash-infused league that becomes overrun by foreign talent – a problem that the Premier League is actually dealing with. Despite the myriad of criticisms, the quality of American soccer improves each passing season, and that is largely thanks to MLS and its quirks. Who knows? Maybe it was a sign that NYCFC's first goal in franchise history didn't come from the heralded David Villa but rather from Mikkel Morgenstar Pålssønn "Mix" Diskerud: a young, dynamic, and, most importantly, American (yes, American) midfielder.
Reach Staff Writer Oliver Jung here