Los Angeles
Being Mindful: UCLA Hosts Psychotherapy Conference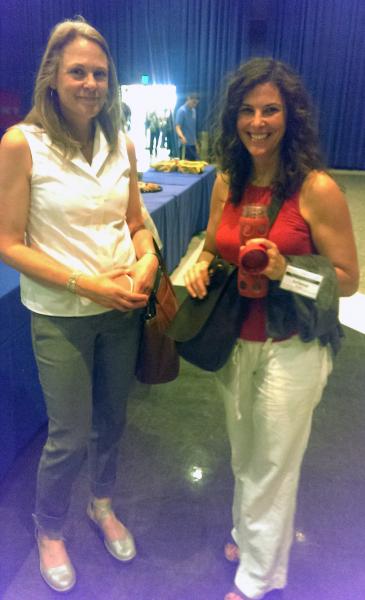 Andrea Bretson has been a clinical psychologist for seven years, dealing with issues ranging schizophrenia to eating disorders. Today, though, her most serious work issue is counting to three.
"It's a lot harder than it seems, with two people!" Bretson says as she and another psychologist friend attempt to get up to five, calling numbers in alternating turns. "This game really helps you think in the moment."
Thinking in the moment, what some psychologists and psychotherapists call mindfulness, is the reason Bretson has come down from Toronto, Canada to the campus of the University of California, Los Angeles.
SEE ALSO: Life on Antidepressents
She's here for the annual "Play, Creativity, Mindfulness & Neuroscience in Psychotherapy" conference, a three-day gathering she calls a "big deal" in the psychotherapy community.
"It's a wide-reaching conference," Bretson said, "and so you've got a lot of easily accessible material and people from all aspects of the profession."
Hosted by UCLA Extension and their Lifespan Learning Institute, the conference is a mixed bag of science and pop. The first day began with an introduction from two people holding a PhD and an MD respectively, and then diverges into an hour long dialogue lead by Alanis Morissette of Jagged Little Pill fame.
As an extensive recipient of various psychotherapies in her career, Morissette is actually not as left-field for a "Mindfulness & Neuroscience" conference as it might originally seem.
"When I was writing," Morissette said, "I was in my zone, a happy little robot. And I mean that in the best sense of the word. I was all about what I was doing."
Mindfulness has been a concept in Buddhist exercises for hundreds of years, but practical applications have only recently entered the vogue; an op-ed in The New England Journal of Medicine published this week refers to it as a "now-trendy formulation." In the same breadth, however, that article also recognizes that mindfulness "suggests non–evidence-based New Age philosophy," and that alleged lack of evidence is a big part of what many of the speakers tackle.
Daniel Siegel, MD, (referred to by one conference-goer as a "California rock-star,") is one of the intellectual heavyweights of the conference. He stressed that although mindfulness in practice is not necessarily the end-all of therapeutic solutions, it's not without merit.
SEE ALSO: Exercise Affects the Human Brain
"There is a growing body of evidence," Siegel said, "and many studies are coming out about the evidence-based efficacy of mindfulness and play in client treatments."
Siegel was taking play very seriously; after Morissette broke up the conference for brunch, she and Siegel joined in with a pair of improv coaches to try and finish a sentence one word at a time. Siegel said that although it was just a game, there is some considerable brain activity going on.
"As social animals," Siegel said, "social interaction can be life or death, and we can see that in your brain. It's one of the reason people's biggest fears is public speaking. You're afraid you won't fit in, and that can be deadly."
For Bretson, fitting in isn't really her biggest fear. "I'm a bad psychologist!" she joked as she chastised her colleague for messing up their improv game. "I took away your confidence and now you are failing!"
After the improv, the huge conference rooms breaks for lunch, and Bretson and her friend explain their plans for the next few days.
"We're excited for the conference, we're excited for the weather, we're just happy to be here," she says. "It's a great way to understand what could soon be the cutting edge of the field."
The conference is going on through Sunday.
Reach Staff Reporter Andy Vasoyan here.