Theater and Dance
Antaeus's 'Henry IV, Part I' Leaves Shakespeare Without A Leg To Stand On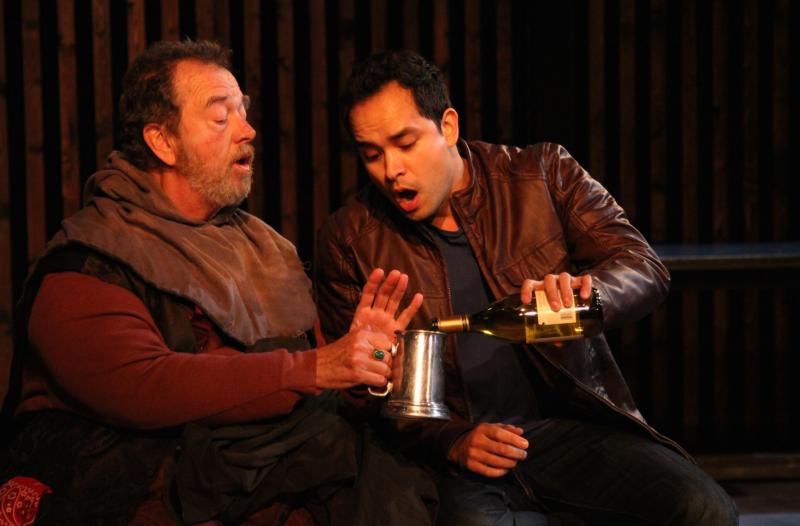 Shakespeare's "Henry IV, Part I" is a comic and dramatic tale of insurgence, duty, and power; and engages in the rich history of the English monarchy as its subject. The play is deep, engaging, and extremely entertaining, and while Shakespeare has clearly done his work, The Anteaus Theatre Company's production of the play demonstrates that the theatre artist must capitalize on the success of the playwright, rather than rely on it.
The program for the production has a lovely note from the dramaturg explaining the background of "Henry IV, Part I", a staple for a typical Shakespeare production for those who may be unfamiliar with the plot, and of particular necessity for one of Shakespeare's histories, which delve deep into the annals of English history that may be lost on many audiences. One of the central problems with Antaeus's production is that the play is completely disconnected with this heritage, and fails to communicate the historical world that is so central to the plot. Although in our contemporary world it has become very common practice to remove Shakespeare plays from their original context in innovative ways, to do so requires constructing a new world in which the play can exist. The company has removed "Henry IV, Part I" from history but failed to construct a new reality in which it lives, setting it in an amorphous, undefined space in which Shakespeare's words have only the page as background and lack substance.
SEE ALSO: Something Wicked This Way Comes: 'Macbeth' At The Edgemar Center
The design of the production enforces this aridness of setting. Terri A. Lewis's costume design has absolutely no unifying concept. While certain characters may exhibit certain stereotypes and classes of dress, such as Hal and his fellow miscreants wearing leather jackets and the royalty wearing suits, all of these styles of dress are disjointed from one another. Randomly, Falstaff is dressed in what appears to be pieces of period clothing, but as she show goes on dons more contemporary garb—a ski mask during a robbery, for example. The production appears to be period-less, but not as a choice. Francois-Pierre Couture's scenic design is equally lacking in choices; the production team decided to go with the barebones, "bare stage" interpretation of the play, but the pieces of furniture that do exist are made of gnarled, drabby wood that almost looks period. But the sight of a king in a suit, tie and crown sitting at a drag wooden table comes off as an accident rather than an artistic statement.
The performances are equally uninspired. Joe Holt as Hotspur tries to scream and stamp his way through the performance as if carrying a massive picket sign that reads, "I'm angry." James Sutorius's King Henry comes off as weak-willed and passive, raising the question of how this man could command any allies to fight off the rebellions that dominate his reign. Ramón de Ocampo provides a charming performance as Hal, but plays two different characters—the knave Hal who spends his hours in drink and debauchery and the royal Hal who appears familiar with that which is expected of him as the prince of England. The interesting character is the one in between—the Hal with an inherent composure from years of conditioning but denies his identity as future monarch to indulge in his vices. Anteaus's Hal lacks conflict by being conveniently able to transform into his own doppelgänger.
SEE ALSO: 'The Tempest' At A Noise Within Takes Its Audience By Storm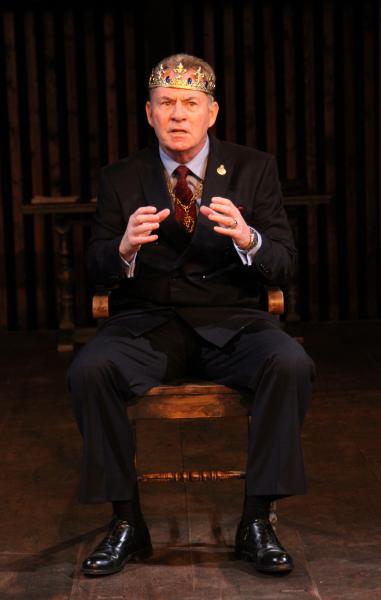 Perhaps the most disappointing performance of the production is Gregory Itzin as Falstaff, who delivers an extremely self-indulgent performance that is entirely unapproachable from an audience perspective. Director Michael Murray's treatment of Falstaff's scenes, which themselves are dominated by the ensemble's hyperbolic enjoyment of Falstaff's jokes and an obnoxious delight in moments that don't deliver, leave little room for the audience to enjoy the play. Sitting through these scenes is eerily reminiscent of that too universal experience of watching others have fun from the sidelines.
Anteaus's "Henry IV, Part I" is generally uninspired, difficult to access and, frankly, tedious. The production's insistence on revering the text without meeting it halfway puts insurmountable demands on the audience and makes the world of the play (if there is any) extremely difficult to access. Anteaus articulates a noble and worthwhile mission—to deliver to the audience an experience that cannot be captured on a screen—but once this production attracts an audience and miraculously forces them to turn their phones off, it fails to provide an experience that speaks to the worth of disconnecting from technology. If theatre is to survive, it cannot ride on entitlement. If theatre artists want the populace to listen, it must provide a voice worth listening to. It is easier said than done, and Anteaus's intentions are admirable, but this production is unfortunately not the work that will see its ambitious dream realized.
"Henry IV, Part I" runs through May 3 at the Anteaus Theatre (5112 Lankershim Blvd., North Hollywood). Tickets are $30-$34. For more information, please visit www.Anteaus.org.
Reach Staff Reporter Ryan David McRee here.
For more Theater & Dance coverage click here.