Film and TV
5 Stars Who Should Make A Comeback In 2015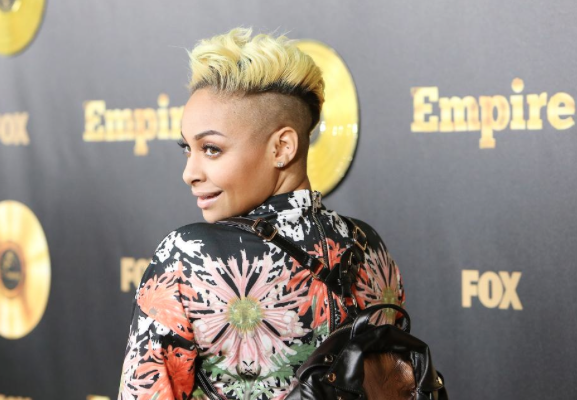 In the wake of Raven Symoné's return to TV last month, we have begun to wonder what other "forgotten" television stars should make a comeback in 2015.

Raven began her career as Olivia on "The Cosby Show," but we all remember and miss her role as the main character in "That's So Raven." Her return to the small screen came to the popular TV series "Empire" and the one-time Disney star will appear again in episode 10.

Hollywood may be one tough place, but we still hold out hope for these stars you may not have even noticed were gone.

Hilary Duff

Hil will be returning to the small screen this month on March 31st in a new comedy show called "Younger" (cue the fan girl screaming in the background).

The show follows the life of Liza, a 40-year-old divorcee pretending to be a 26-year-old to get a job at a popular publishing firm in the city. Duff plays co-worker and new friend, Kelsey Peters, a far cry from her days as the teenage icon Lizzie Mcguire. Check out the trailer here.

Paris Hilton

Even though "the stars are blind," we're hoping they align for everyone's favorite heiress, Paris Hilton. The last time we saw Paris on the big screen was back in 2013 with the debut of "The Bling Ring," based on the real set of robberies that plagued celebrities like Ms. Hilton six years ago.

But what we really miss, Hilton's days on the small screen as a reality TV queen. From "The Simple Life" to "Paris Hilton's My New BFF," we (more like just me) would love to see Paris take the reality arena by storm.

Unfortunately for all of us heiress-lovers out there it looks like an onscreen return is not in Hilton's sights: the starlet is now leading a career as a DJ and according to The Daily Mail. She was awarded the Female DJ of the Year award at last years NRJ DJ Awards.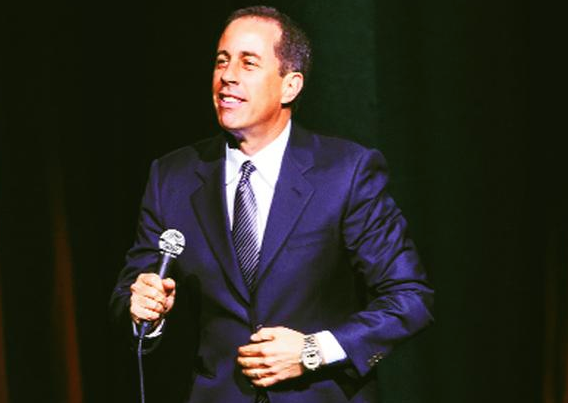 Jerry Seinfeld
If you don't know who Jerry Seinfeld is please stop reading. Just kidding keep reading, but kick yourself for never having watched what is commonly referred to as one of the greatest sitcoms of all time, Seinfeld. The show was co-written by Seinfeld himself in a plot that was basically a fictionalized version of his own life, and basically the greatest thing ever.
Had you never seen an episode of the hit TV show you might remember Seinfeld from Curb Your Enthusiasm or Bee Movie. But I highly suggest you take to a new tab in this browser of yours, open up TBS, and watch at least one episode. Good. Now you understand why he holds a high spot on our list, as a star we'd love to see back on the small screen, preferably in a Seinfeld reunion, and preferably soon.
The creators of the sitcom did come together for SNL 40 last month. The reunion of Larry Davis and Jerry Seinfeld was just enough to remind us and Star Magazine how happy we would be to see a real reunion. C'mon guys, we're waiting.
Brian Dunkleman
Once upon a time in 2002 Ameican Idol had just begun airing its first season and Ryan Seacrest was not a man of legends, but just a measley co-host. Yes, that's right I said it, a co-host. And who you may be asking was the other host of the soon-to-be hit TV show? The answer: Brian Dunkleman.
After a string of guest appearances on shows like "Friends," "The Failry Oddparents" and "Las Vegas," he has not been back to the screen since 2011.
According to Buzzfeed, Dunkleman is now the occasional host of Family Feud Live in Atlanta, GA. But we see so much more for the former Idol-host, turned actor, turned host again.
Here's hoping his old friend Seacrest can help him back onto the small screen.
Mischa Barton
After joining the cast of "The O.C" at just the age of 17, a real life high school student then, Mischa Barton is now approaching 30 years old, and frankly we're anxious for her return to TV.
She is best known for her role in the drama-filled teenage drama as Marissa Cooper, the Newport socialite with an attitude, who everyone just loved to hate. While many of her co-stars like Adam Brody and Rachel Bilson have gone on to further TV stardom, Barton herself crisscrossed between movies, the stage, and the small screen.
Sadly, Barton revealed to E! Online that she probably would not have starred in The O.C had she known what she knows now. Thank goodness she did or Marissa Cooper may never have been the same.
Reach Staff Reporter Kristen Lago here.