Opinion
You Won't Find 'Real' Beauty In The Media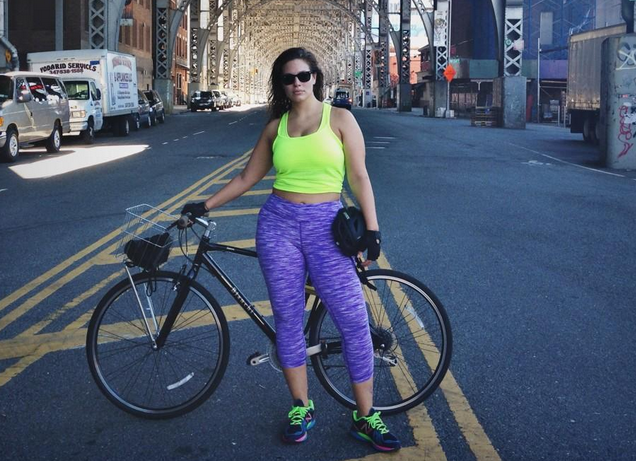 Celebrities and public figures are constantly influencing the public's perception of the "ideal" woman's body type. During the 1950s, Marilyn Monroe revolutionized the beauty industry by showcasing her hourglass figure of breasts and hips in magazines such as Playboy and Vanity Fair. Later on, in the swinging 1960s, English models Penelope Tree and Twiggy changed the modeling scene with their rail thin and boyish appearance. Fast-forward to the early 2000s, the spotlight turned to notorious celebrities such as Lindsay Lohan, Paris Hilton and Nicole Richie who made a name for themselves with their stick figure bodies. As history has shown, the "ideal" woman's body shape is constantly evolving within a spectrum that includes many different shapes and sizes.
Recently, Robyn Lawley made history when she was announced as the curviest, contracted Sports Illustrated model to appear in the Sports Illustrated Swimsuit edition. At a size 12, Lawley is considered plus-sized within the context of the fashion industry, even though the average American woman is a size 14.
Lawley's debut in the magazine is thought to be part of a movement focused on integrating varied body shapes that are more representative of women in today's world. However, on social media, many women are still saying that Lawley's figure should not be considered a representative body shape because they do not see themselves in Lawley. Moreover, some women on Lawley's Facebook page argue that the model should not be labeled as plus-sized and that her proportions are unlike their own.
Besides Lawley, another model that is breaking ground is Ashley Graham who will be included on an ad campaign for the online retailer swimsuitsforall, which will be featured in the curvy section of the Sports Illustrated Swimsuit edition. At a size 14, Graham fits the measurements with which many American women identify. However, her proportions continue to be unlike those seen among many of today's women.
Although the majority of American woman will not be able to see themselves in Robyn Lawley or Ashley Graham when they take a look at their photos, the efforts of Sports Illustrated should be highly regarded because it wasn't too long ago that the general public only saw extremely thin models, such as Kate Moss, in the pages of magazines. The fact that a fuller body like that of Lawley or Graham is being embraced by the mainstream beauty industry of the United States, is indeed a sign of progress.
However, the role that the media continues to play in influencing the public's perception of beauty is ultimately another step in the wrong direction. When young girls and women pick up magazines that showcase a limited amount of body shapes, they are swayed to believe that if they don't fit the mold, then there is something wrong with them. Seeing as the past has proven that the "ideal" woman's body shape is constantly changing, if fuller bodies came to be the gold standard of the beauty industry, then women who are naturally thin would not be able to identify with anyone in the media and therefore be misled into believing that they were not beautiful. Considering that for many people, the media dictates what's "hot" and what's not, unless changes are made, preconceived ideas of beauty will persist no matter what body type is trending in society. As a result, the masses who purchase these magazines and buy into the images shown on advertisements are the ones responsible for advancing a narrow mind-set when it comes to beauty.
Consequently, everyday women working multiple jobs, taking care of their children or trying to get a college education need to remind themselves that the individuals, big or small, who are gracing the pages of these magazines are models in all senses of the word. Models such as Robyn Lawley and Ashley Graham are paid to do a job where one of the essential requirements is to be beautiful and to have a great body. Instead of comparing themselves with women with whom they have nothing in common, women should develop their representations of what is healthy and beautiful from the variety of women that surround them on a daily basis. For instance, daughters who are fortunate enough to have their mothers in great health should look to them as prime examples of what is beautiful. Once more women begin to include their mothers, sisters and colleagues in conversations regarding health and beauty, they will be able to develop a more holistic representation of the "ideal" women's body type.
Ultimately, in order to advance realistic portrayals of beauty, we need to start including all sorts of individuals and body types within our day-to-day conversations on health and beauty. Once the public's perspective on what is considered beautiful is comprised of varied body figures, the mass media will have less control in deciding what "real beauty" is and women of all shapes and sizes will be able to confidently remind future generations of girls that "every inch of you is perfect from the bottom to the top."
Contact Contributor Marina Peña here; or follow her on Twitter.