Theater and Dance
Varied & Vibrant: Meet USC's MFA Acting Class Of 2015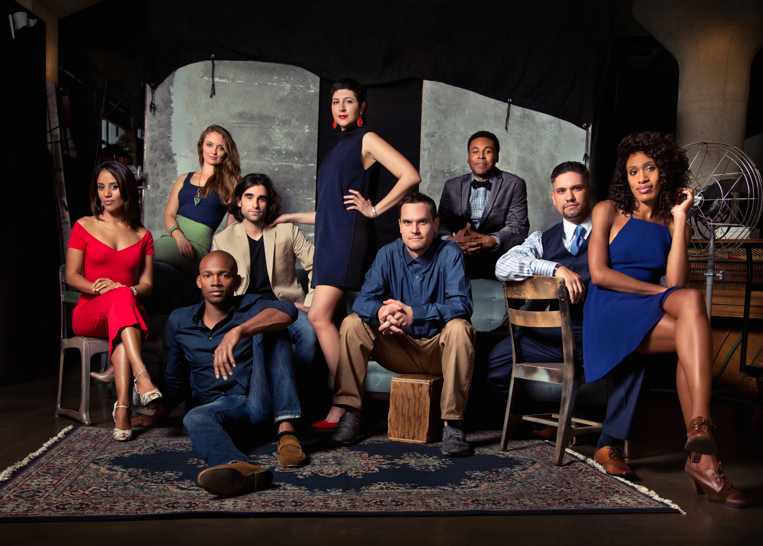 This weekend at the Scene Dock Theatre, USC's MFA Acting Class of 2015 will premier their graduate thesis in the form of a Spring Repertory. Collectively, these nine actors will make up the three casts of "The Seagull," "The Servant of Two Masters," and "Blood Match" to showcase the craft they have so intently honed during their three years in the MFA program.
A diverse collection of actors, each from completely different backgrounds, the MFA Class of 2015 truly embodies both the heterogeneity and the interconnectedness of the human experience. Their repertory consists of three shows specially selected by the faculty that give the actors an opportunity to perform in various time periods, styles, and genres.
A few members of the MFA Class of 2015 took the time to chat with Neon Tommy about their experiences in the program, their work on their repertory shows, and their overall feeling of preparedness as they approach graduation this May.
Sedale Threatt Jr., a confident and articulate African-American actor and athlete, started by illustrating the uniqueness of what USC's MFA program does to showcase their actors.
"We're the only school, in terms of graduate acting schools, that does three plays in rep. So what we do here at USC is so unique, and such a special opportunity for each of us to really challenge ourselves as actors."
When asked about the play selection process, Elmira Rahim, an Iranian actress who came to the U.S. only 5 years ago, explains the process.
"The faculty chooses the shows that we do, and they're really careful about choosing work that will really stretch us and show our strengths. They're all different genres, different time periods, and they base which shows they ultimately choose on how they've worked with us in class.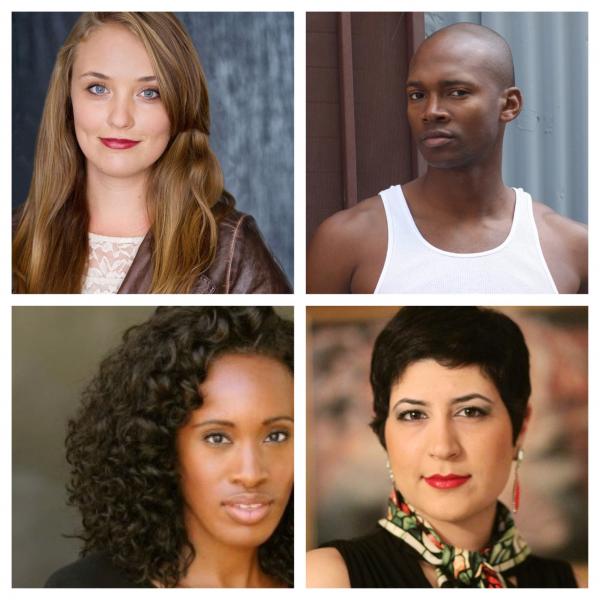 Danielle Larson, an enthusiastic Boise native and the youngest actor in the MFA class adds, "I mean, it's kind of a puzzle because they have to fit all of us into each show. And if you have a bigger role in one show, they'll have you play a smaller role in another."
Another interesting feature of USC's MFA Spring Repertory is the use of both color-blind and gender-blind casting in each production. Nigerian-American actress Amaka Izuchi elaborates on how this is both a value adopted within the program and a result of having such a diverse group of actors.
"It's both a faculty decision and a product of who we are and what the plays are. One of our plays is a Russian play, "The Seagull," and as a black actress my first thought was 'Okay, I'm going to play a Russian woman now.' And in my mind initially, that may seem like an anomaly, but there are in fact black Russians. So you have to just approach the work color-blind and gender-blind because at the bottom line it's about dealing with the human condition. And the question really is, can you put yourself in these circumstances? The gender and color is important for things like believability, but since we're in school, we don't really have to focus on those things."
Danielle adds to this, "That's what's so cool about this, we really bring everything to a very universal level of just being a person, a human, in a specific set of circumstances."
SEE ALSO: Asking The Tough Questions: Why L.A. Theater Should Lead The Way In Diversity
Each of the three plays in the MFA Spring Repertory take place in countries outside the U.S.. "The Seagull" by Anton Chekhov is set in Russia, "The Servant of Two Masters" a Commedia dell'arte play by Carlo Goldoni is set in Italy, and "Blood Match" by Oliver Mayer is set in Mexico. Elmira could tie this internationality to her personal experiences as an Iranian immigrant.
"The cool thing for me is that I came to America 5 years ago, and I've come to this realization and this comfort that at the end of the day, the human condition is the same no matter where you are. So I really don't think of it as a foreign thing when I'm supposed to be playing an Italian woman, it's really about coming from that truth and asking 'What's happening?' and 'What is my need?' And it's actually really fun, bringing these characters to a wordly level rather than trying to imitate some specific cultural community."
Sedale adds, "It's so nice to be able to do that. There's so many masks that we have to wear when we step outside, but through this experience, getting so many diverse roles, roles that we wouldn't normally play, and being able to dive into a completely different mind frame and tell the truth of that person's story no matter what the gender or race, it's really rewarding."

When asked about their upcoming graduation this May, each of the actors expressed both a fear of the unknown and a surprising readiness for the world to come.
SEE ALSO: The Untold Story Of Dodger Stadium: 'Chavez Ravine' At The KDT
Danielle laughed, "I have probably been freaking out the most internally of all of us." She continued, "Because all the things we've been talking about, how we're doing these plays that deal with the universality of the human experience and stretching us and what not… no one will really care about that as of May 15. And that's hard for me. But the only thing I know and have always known is that the work is good and it is valuable, and it has intrinsic value and all I can do is honor that and just continue to do it. And if success does or does not come, however I choose to define my success, and my definition of success is just continuing to bring myself to the work. And if income will result out of that, even better!"
Amaka echoed a similar sentiment, "I'm struggling with a lot of fear which I'm hoping will turn into excitement. Right now we're in a place of transition, as cliche as that may sound, but I feel that transition in that I'm not auditioning, but I'm about to audition a whole lot. I'm not getting 'No's' here, but I'm about to get a million 'No's' for the one 'Yes'. For me it's about, can I do the things I need to do to stay in the game? Because I've heard from so many older actors, 'Just hang in there.' But through this experience, I've learned to really like my voice. Like from the second we all got here we would get barked at by Andy [Robinson] with him saying 'Don't let everyone else's agenda drown out your own voice!' And once you've learned that, you can tell the stories you want to tell and you can stop limiting yourself, because no one else can actually diminish me, only I can diminish me. And I really do think that strength is industry-proof."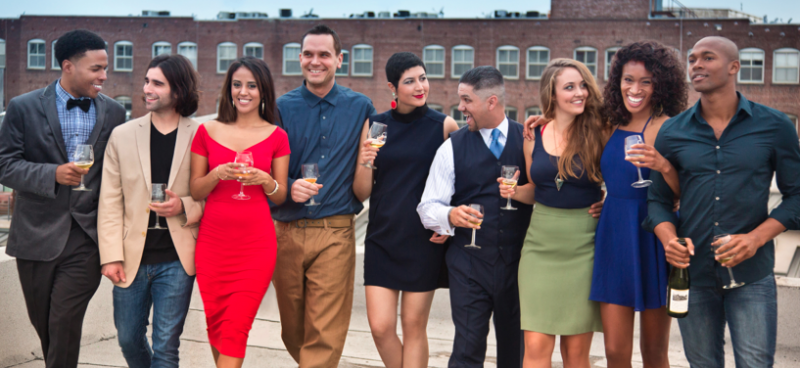 What is most impressive about this group of actors is the incredible bond they share in having gone through this 3-year acting experience. Sedale said it best, "We've all spent hours, weeks, months with each other. We've all gotten into fights with each other. We've seen every facet of who we are. All the emotional roller coasters that we've been on together as a group or individually amongst one another, this is honesty the greatest thing for an actor. Because you just get to learn people."
A group of nine people from completely different backgrounds, Amaka a registered nurse and Elmira with a degree in chemical engineering, this ensemble will undeniably produce an impressive and exceptional piece of theater. Their passion for their work and their support of each other is one that is not often seen in your average group of artists, and their Spring Repertory will the be culmination of years of blood, sweat, and tears.
"The Seagull" "The Servant of Two Masters" & "Blood Match" are playing at the Scene Dock Theatre (1030 W. 37th Street, USC, Los Angeles) through March 8. Tickets purchased in person at the USC Ticket Office are $5 for students, $8 for faculty & staff, and $10 for the general public. Tickets purchased online are $12.
For more information visit dramaticarts.usc.edu
Contact Theater Editor Savannah L. Barker here.
For more Theater & Dance coverage click here.