Los Angeles
Underground Problems Not Surfacing In City Council District 2 Elections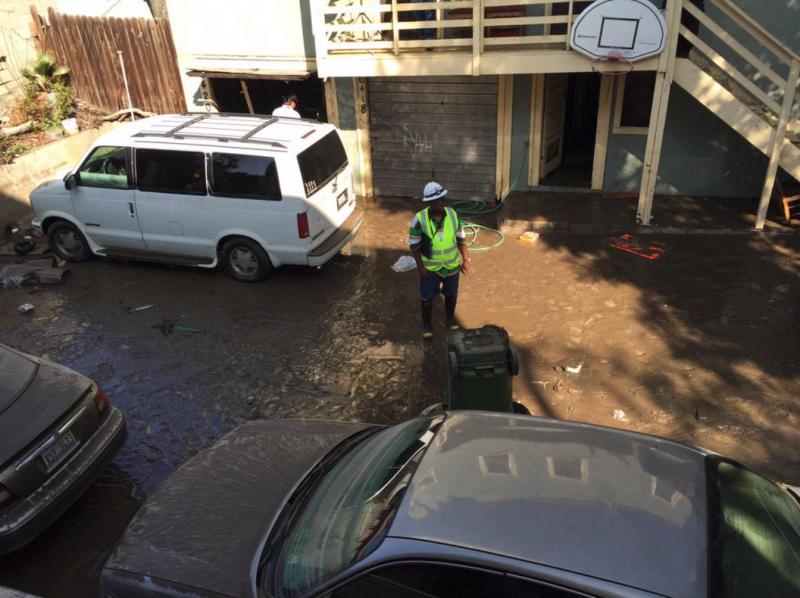 As water main leaks continue to flood Los Angeles streets and buildings, there seems to be a drought of concern among voters.
The city faces a billion dollar problem after the Department of Water and Power set a goal to fix 435 miles of deteriorating water pipes over the next 10 years. About one-fifth of the city's pipes are over 80 years old and set to reach the end of their effective use in the next 15 years, according to the DWP.
However, some candidates competing in the city council elections next Tuesday are not prioritizing infrastructure fixes as part of their campaign platform.
The reason: Many voters are either not concerned about infrastructure problems they cannot see or don't know much about the looming crisis that could hamper the city for years to come.
Bob Peppermuller, LADWP representative for the Mid-Town North Hollywood Neighborhood council, said that people are more concerned with repairs they encounter on a daily basis.
"The sidewalks and pipes are two separate city budget items, which most people don't understand," said Peppermuller. "The LADWP money comes off of your DWP bill, the street and sidewalk comes from taxes."
Peppermuller also mentioned that poor outreach efforts have kept pipes "off the radar" for most local residents.
Los Angeles City Councilman Paul Krekorian's re-election campaign in the 2nd District covers the North Hollywood area and has focused little on replacing rusty water pipes. In fact, Krekorian has yet to vote on an infrastructure measure during his first term, according to Vote Smart.
Voter and candidate apathy surrounding a crippling water system can also be traced to the relatively small effect leaks have in the DWP's budget. In order to make up for lost water, the utility will raise rates citywide. But since leakage has not dramatically increased over the last three years, rates have stayed consistent with other factors such as the recent California drought.
READ MORE: LA Tap Water: To Drink Or Not To Drink
"DWP estimates its leakage to be about 3.5 percent, which is relatively low compared to several utilities across the country," said Fred Pickle, executive director and ratepayer advocate of L.A.'s Office of Public Accountability. "Is that a big crisis? No. But do we need to keep funding these programs? Most definitely."
Not all community leaders in District 2 agree that a low leakage rate justifies a reason to "chill out." Some reference the University of California, Los Angeles flooding in July 2014 as proof that a larger issue exists.
"I think the government is withholding information on how severe the problem really is," said Carol Rose, community organizer for the North Hollywood West Neighborhood Council. "When a pipe breaks, we're told it's because it's from 1912, but not why it broke or what other pipes we should look out for."
California has a "C" grade overall for its infrastructure, according to a 2013 report by the American Society of Civil Engineers. Nationally, ASCE gave wastewater and drinking water a grade of "D."
"If my kids brought home this report card, they would be in trouble for years," said USC Civil Engineering Professor Lucio Soibelman.
READ MORE: L.A. City Council "Monkeying" With Parking Apps
Most categories of infrastructure rely on each other to work properly. If a water main breaks, electrical wires, roads and people in the surrounding area can be put at risk, forcing business closures that can last for days.
"We have danger of people being killed by this domino effect," Soibelman said. "The cost of failing infrastructure is much bigger than that of preventative action."
Voters have largely ignored pushing for underground infrastructure repair in past elections, which may account for Krekorian's focus on other issues in his district such as roads and parks.
"It's not something that will bring voters out to support him more so than other issues he's showcasing," said Ernesto Hidalgo, chairman of Mid-Town North Hollywood's planning committee. "People really need to pay attention to how the city incorporates DWP funds into its overall budget, which speaks to some of the issues."
City primary nominating elections take place Tuesday, March 3rd and include candidates for city council and the board of trustees. Registered voters can find local polling places across the city by visiting clerk.lacity.org/elections.
Reach Staff Reporter Giovanni Moujaes here. Follow him on Twitter here.