Los Angeles
Playa Vista Becoming New L.A. Tech Hub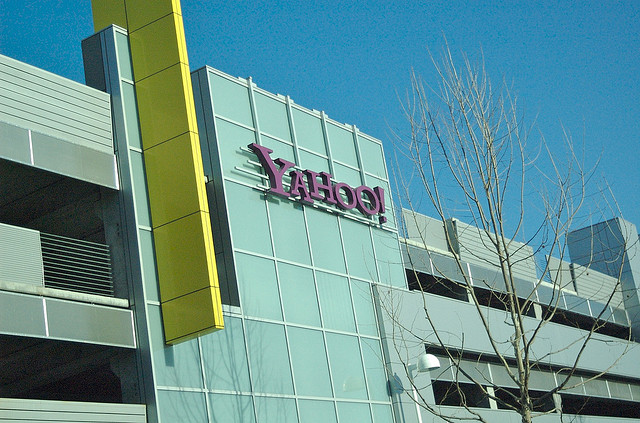 L.A. has the fastest growing tech community in the nation, and now some firms are outgrowing their original Santa Monica outposts and moving to bigger campuses further south. Playa Vista, just six miles from Santa Monica, has now been dubbed the Silicon Valley of Southern California because of the array of tech companies with offices there.
Google and Yahoo! are just the latest in a line of Internet companies to buy land there as the area undergoes a transformation to cater to the new interest.
Espree Devora, who runs the "WeAreLATech" website and podcast, says these big Internet companies are important to helping build the entire tech ecosystem.
"It creates an infrastructure that the smaller guys have access to the big dogs, whether it be for mentorship or partner programs or leverage the technology that they put into place," Devora said.
READ MORE: "The Los Angeles Silicon Beach Tech Scene Spreads East"
Yahoo! signed a long-term lease on a 130,000 square foot space in the Collective Campus in Playa Vista, and they plan to move in this fall. The L.A. Times reports that Yahoo is bringing at least 400 jobs from Santa Monica, but they may be able to add as many as 250 new employees with that amount of space.
Google also spent $120 million to buy 12 vacant acres in Playa Vista. The tech giant is expected to rent out the adjacent airplane hangar. With that amount of space, Playa Vista could potentially become home to an estimated 6,000 Google employees.
Lawren Markle of the Los Angeles County Economic Development Corporation says this is exactly the type of growth that the city needs.
"High tech jobs tend to have higher wages and other businesses benefit from being here. We like to see job creation in that middle age bracket which helps reduce poverty in the region and these high tech jobs often have career ladders as well," said Markle.
However, the move of new Internet companies will likely only drive up prices in the area.
"It's kind of the problem with tech cities. We make everything expensive," Devora said.
READ MORE: Top 5 Tech Companies Facing Big Competition
For example, housing prices shot up after YouTube opened their own collaborative space there in late 2012. Facebook, Microsoft, Rovi and others followed. In 2012, the median list price of a house in Playa Vista was about $500,000, according to Zillow. Now, the median list price is over $800,000.
Even though prices are on the rise, tech companies are finding the space they need and at the price they want in Playa Vista, as opposed to the "Silicon Beach" area in Santa Monica known for its thriving startup community. Santa Monica has only 8 million square feet of office space in total, so supply is limited and occupancy rates are high, driving the prices up.
"We are not too alarmed [about companies relocating outside of Santa Monica] because we know those spaces will invariably be filled," said Jason Harris, Economic Development Manager of the City of Santa Monica. "Folks want to come here."
He explained that the City of Santa Monica would not be losing significant income from big businesses because the city has a business license tax model. The city government could actually make more money from filling a large office space with several businesses than a single company paying one business license tax.
READ MORE: Startup Businesses Booming On Silicon Beach
Those smaller businesses are still in abundance in Santa Monica, but Playa Vista has been able to capitalize on some of the same perks.
"One of the appealing points to base startups there was the proximity to the beach," tech journalist Jon Erlichman said. "You've got a relatively young work force and they like being able to bring their surfboards to work."
The beach is still nearby to Playa Vista, as well as the major freeways which give companies access to the entertainment companies in Hollywood. Playa Vista is also close to the airport, and the new commercial developments in the area should make it just as walkable as Santa Monica. "Runway at Playa Vista" is a just-opened $260 million complex that includes housing, office space, retailers, restaurants and a movie theater.
This development doesn't mean that bringing companies to Los Angeles has been an easy sell. L.A. Mayor Eric Garcetti has been wooing companies to relocate with a business tax exemption for Internet companies. He has also personally reached out to executives at Yahoo and eHarmony, and it's worked. The dating site eHarmony will locate from Santa Monica to a space in Westwood. Riot Games is also moving from Silicon Beach to a campus in West L.A.
"He's been a pro-active mayor about finding businesses that will want to set up shop in Los Angeles and encouraging the growth of young technology companies that now making headlines," Erlichman said, who recently moderated a discussion with the mayor at the 2014 L.A. Tech Summit.
With these tech companies now claiming bigger spaces in Playa Vista, the entire Los Angeles region including Santa Monica can benefit from more jobs and more business.
"We have a very diverse population here and with that comes a sense of creative freedom," Markle said. "You couple with that the dynamic changes occurring at the crossroads of digital media and entertainment. We have a lot of potential that arises from that."
Contact Web Producer Meghan Coyle here.