Film and TV
Phoebe Buffay's Top 10 Moments On 'Friends'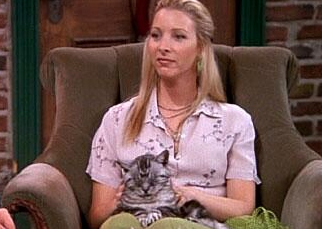 Phoebe Buffay—an eccentric, vegetarian coffeehouse singer/masseuse—is one of the most treasured characters from the beloved 1990s sitcom "Friends," which premiered on Netflix on January 1. Generations of fans are coming together to celebrate the return of their favorite New Yorkers, and are remembering their favorite moments from the series. Here's a countdown of Phoebe's top ten moments from the series' run:
10. She's super in the loop.
9. She tells it like it is.
8. She supports her friends.
7. She has a way with men.
6. She knows how to keep her cool.
5. She's an individual.
READ MORE: Joey Tribbiani's Top 10 Moments on 'Friends'
4. She has can disguise herself when needed.
3. She has a style of her own.
2. She understands love.
1. But most of all, she's a gifted musician.
Reach Staff Reporter Andie Furber here.