Film and TV
Film Review: 'Pass The Light'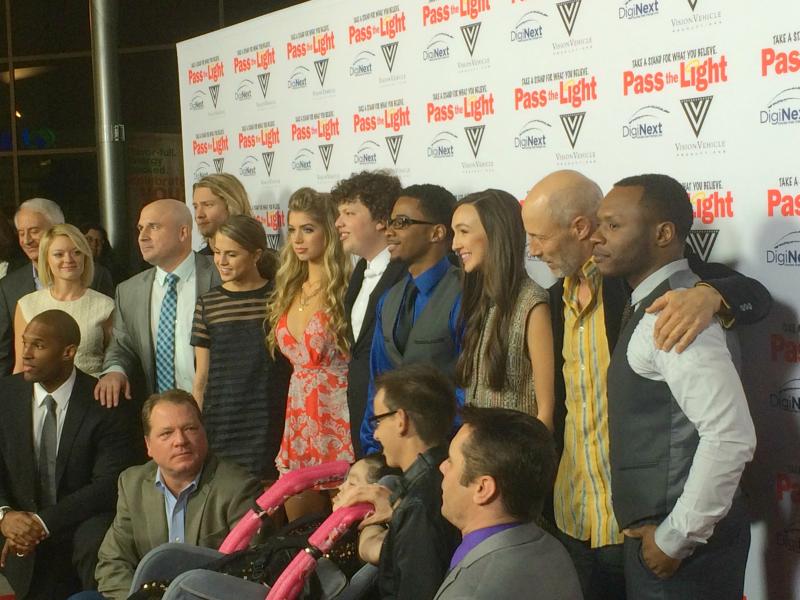 When asked what they thought the message of "Pass the Light" was, many of the cast and crew responsed with a seemingly rehearsed answer: "It's about universal love."
"Standing up for what you believe in. Sometimes we just feel like one voice that can't change anything in our community, but if you have the heart to try something, it can blossom with help," Dalpre Grayer stated.
Charlie DePew asserted, "Love over hate."
"There are so many messages you can take out of this movie. Staying firm in your beliefs, loving others unconditionally and not judging others," Allie DeBerry added on.
Certainly, these messages of positivity showed good intentions for "Pass the Light," a Christian faith-based movie, that revolves around a 17-year-old philanthropist who wishes to run for congress.
Set for a theatrical release on Feb. 6, "Pass the Light" showcased its first screening at the Arclight in Hollywood to an eager crowd.
Director Malcolm Goodwin, with impressive iMDB credits ranging from roles on "House of Cards" to "American Gangster," proudly explained film's extraordinary rate of production. When asked how the film came into fruition, Goodwin laid out the process.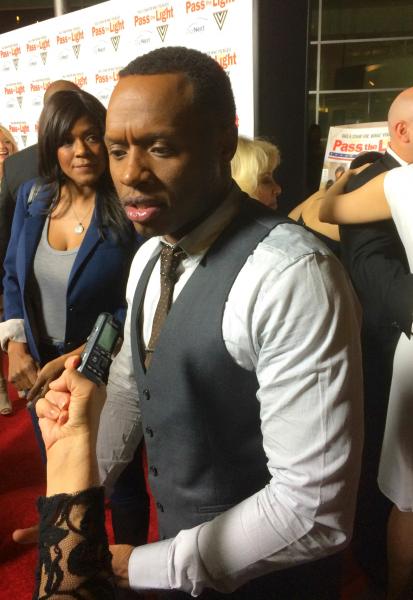 "It started off when my business partner, Victor Hawks wrote a script in 8 days. After a deal with another company fell through, we decided to do this project by ourselves and in 3 days we raised the money."
If that speed wasn't impressive enough, the film was actually shot in 17 days.
In theory, one would be amazed at those numbers (only eight days to finish a script?!), but after watching this half-baked and haphazard mess of a story, I'm surprised the pre-production took as long as it did. Filled with beat out cliches, disasterous structure, and one dimensional characters, "Pass the Light" presents an insincere, half-assed film lacking the subtely of even a PSA.
The writer of the film wanted to share a story about "young people doing great things," but instead brought to the table something the Disney channel would brush off as unbelievable.
Good intentions or not, the movie with so much potential ultimately flopped.
Before this review gets too heated: This film major knows how hard it is to make a movie. Me sitting here, typing away is nothing compared to the work the filmmakers had to put in.
Still, the final product is a stark contrast to the passion seen earlier on the red carpet. For crying out loud, lines were literally recycled in the movie. Various characters would repeat their earlier lines (verbatum) later on in the film.
This journalist was promised a lot on the red carpet. Everyone involved sold this movie on its inspiring message. From anti-bullying to changing politics, this film was supposed to end on a heartwarming note. It would be very difficult to write a synopsis of what actually occured, as it would be incredibly confusing to read, as it was to watch. All you need to know is: We've all seen this movie done before, but better.
However, I will give a special shout out to some actors in particular who were, frankly, better than this production. Dalpre Grayer, Charlie DePew and John Gries managed to pull off cringe-worthy lines as natural and in some cases, comedic. As for most of the cast, watching them felt like we were seeing bad auditions in progress.
Director Goodwin is better than "Pass The Light." One bump in his career is not enough to take him out of the game permanently. Though the symbol of hope was intended, it was tragically lost in production. The next Goodwin movie gets its fair chance to rescue his profesisonal image.
When analyzing a bad film, it can be fun to tear it apart and offer suggestions to make it better. With "Pass the Light," however, I don't know where to start or what to say. "Nice try," perhaps? "Better luck next time"? Or simply - "pass."
Reach Staff Reporter Sonia Gumuchian here. Follow her on Twitter here.