Sports
Is Pac-12 Basketball In Trouble?
The big story from Wednesday's National Signing Day was that the Pac-12 challenged the SEC for the best conference in college football. UCLA snagged five excellent recruits to bring home the 11th-best recruiting class, while USC nabbed multiple five-star recruits on their way to a top-3 recruiting class in the nation.
Seven Pac-12 schools filled out the top 40 classes, as the reputations of the conference are starting to rival that of the SEC. Teams like Washington and Stanford look to improve on last season, while Oregon, USC, and UCLA look like potential playoff teams.
Unfortunately for Pac-12 sports fans, all the news from National Signing Day hides the fact that Pac-12 basketball appears to be heading in the opposite direction of football.
As of now, the Pac-12 only has two teams ranked in the top-25: Arizona (20-2, 8-1 Pac-12) at #6 and Utah (17-4, 7-2 Pac-12) at #13. According to Joe Lunardi's Bracketology, the conference will only send three teams to the NCAA Tournament: Arizona, Utah, and Stanford (15-7, 6-4 Pac-12). By comparison, every other Power 5 conference (ACC, Big Ten, Big 12, SEC) is projected to send at least six teams to the tournament.
The Pac-12 has simply failed to meet expectations. The earliest edition of Bracketology had six Pac-12 squads reaching the Tournament, good for fourth-most out of a conference. Lunardi listed the three teams mentioned above, along with UCLA (14-9, 6-4 Pac-12), Colorado (11-10, 4-5 Pac-12), and Oregon (16-7, 6-4 Pac-12).
The Buffaloes and Bruins have simply not lived up to expectations this season. Colorado is already two losses away from tying last season's total. UCLA, despite having plenty of talent on its roster, has been unable to use its talent to generate consistent performances, especially against elite competition. The Bruins have lost to North Carolina, Gonzaga and Kentucky this season, and were down 42-7 at halftime to the Wildcats, showing there's still work to be done in this storied program before it gets back to college basketball's upper echelon.
The Ducks would seem poised to be the next Pac-12 team invited if another team falls out of the running, but they'll have to do better against ranked opponents. Oregon is 0-4 this season against ranked opponents, with losses to VCU, Michigan and two to Arizona. VCU is dealing with a career-ending injury to one of their most important players, while the Wolverines have had a disappointing season by their standards, sitting at 8th in the Big Ten.
However, there were two other programs poised to break into the tournament at the start of the season in Washington (14-8, 3-7 Pac-12) and California (14-9, 4-6 Pac-12). The Huskies and Golden Bears started the season 11-0 and 10-1 respectively, with the Huskies getting to as high as 13th in the polls. Unfortunately, the teams seemed to fall apart from there, with Washington suffering separate four-game losing streaks, including the one they're currently on, while California lost eight of their next nine games after the hot start. Barring very impressive finishes and/or winning the Pac-12 Tournament, both teams are looking at an NIT bid at best.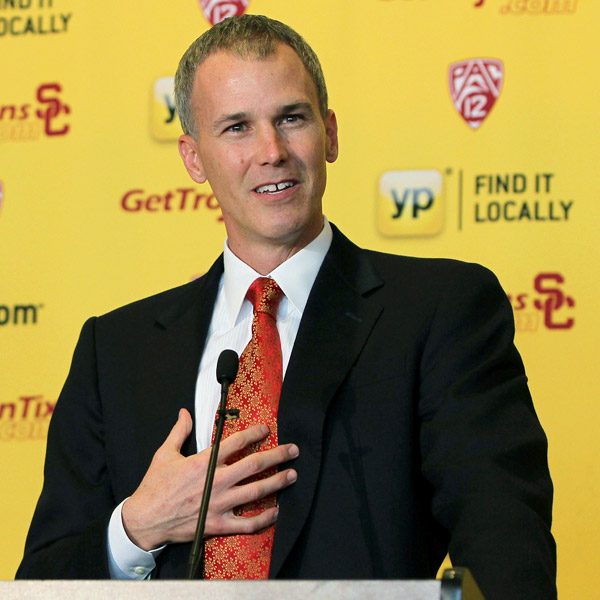 Looking at the rest of the conference, Oregon State (15-7, 6-4 Pac-12) is in a similar position to rival Oregon but, unlike the Ducks, has a 58-56 win against then-#7 Arizona on their resume. Arizona State (11-11, 3-6 Pac-12) has fallen off after losing some of their better players from last season, while Washington State (10-12, 4-6 Pac-12) is on the rise, having already matched their win total from last year. USC (9-13, 1-9 Pac-12) appears to be headed in the right direction after a strong recruiting class last year and a promising one this year, but it has yet to translate to success on the court, as the Trojans appear headed for another last-place finish in the conference.
The likely reason behind the decline is an abundance of players graduating and/or entering the NBA draft. The Bruins, Cardinal, Buffaloes and Huskies all had star players drafted, including three from UCLA in Zach Levine, Kyle Anderson and Jordan Adams, and the Pac-12 was responsible for nine of the first 45 players drafted. These teams have had to fill the voids left by their most skilled and experienced players, which has led to less than desirable results on the court, and could lead to only a few teams playing in the NCAA tournament.
However, the conference should bounce back, with six teams ranked in the top 40 in this year's recruiting class and five in last year's. Losing players to graduation or the draft (or, in the case of USC, having Byron Wesley transfer to Gonzaga) can be tough to overcome, which makes recruiting and developing young talent vital to the success of a program. Luckily, the teams in the Pac-12 have proven to be very capable of that, meaning the conference should be back on the upswing in the near future.
Reach Staff Reporter Andrew Schultz here or follow him on Twitter @SChultz315.