Entertainment News
Oscars 2015: Predicting 'Best Actress'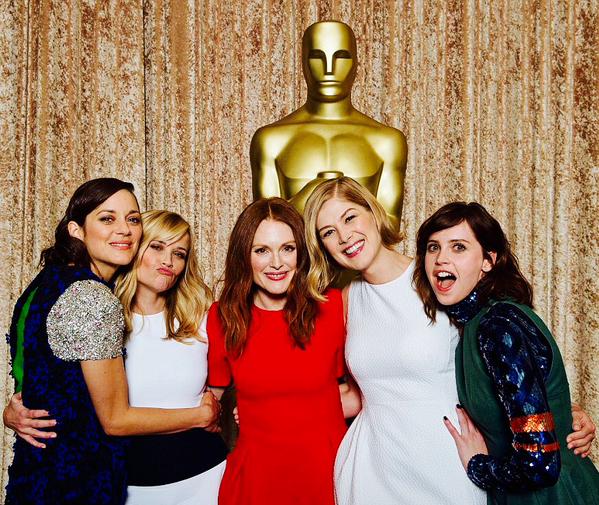 This year's pool of Best Actress Nominees is filled with undeniable talent.
Though all the performances of the A-List stars were quite notable, there is one contender who has been the frontrunner of this category since awards season started and that is Julianne Moore.
In the film "Still Alice," Moore portrays a woman diagnosed with early-onset Alzheimers disease. We see her character struggle as she comes to terms with her illness both within her job as a professor at Columbia University and as a wife and mother.
READ MORE: Oscars 2015: Complete List Of Nominations
Moore has swept the statuette for this category at all of the other prominent awards shows this year including the Golden Globes, SAG Awards and the BAFTAS.
Though this category consists of some of the year's other iconic performances such as Reese Witherspoon who hikes the Pacific Crest Trail in "Wild" and Rosamund Pike who plays the psychotic wife who attempting to frame her husband for her own murder in "Gone Girl," the award will undeniably go to Julianne Moore.
The Nominees
Felicity Jones - "The Theory of Everything"
Julianne Moore - "Still Alice"
Marion Cotillard - "Two Days, One Night"
Reese Witherspoon - "Wild"
Rosamund Pike - "Gone Girl"
NT Predictions
Who Should Win: Julianne Moore - "Still Alice"
Who Will Win: Julianne Moore - "Still Alice"
The Oscars will air on ABC Sunday, Feb. 22, 7 p.m. ET/4 p.m. PT.
Reach Entertainment Producer Maya Anderman here. Follow her on Twitter here.