Los Angeles
Neighborhood Loyalties Could Influence District 4's Congested Race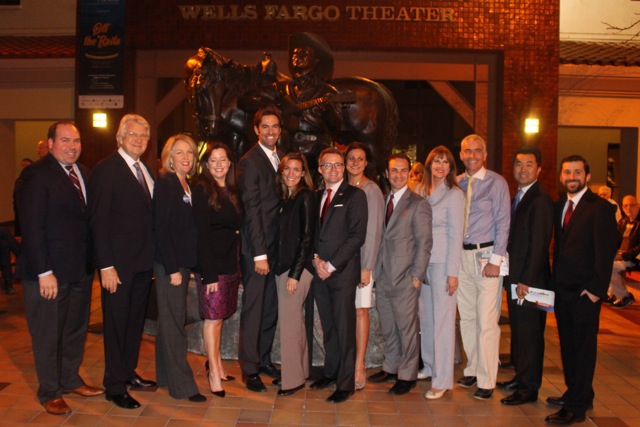 As the race for the Los Angeles City Council District 4 intensifies, neighborhood loyalties could prove to be a defining factor in voter's minds come election time.
"People [in Los Angeles] relate most to their neighborhood first, L.A. city as a whole second," said Richard Close, president of the Sherman Oaks Homeowners Association. "Voters will ask, who lives in my community and who knows my community best?"
The district, an unusual stretch of the city spreading from Sherman Oaks east to Griffith Park, is home to some of Los Angeles' most iconic landmarks and affluent communities.
And with 14 candidates vying to fill the open seat left by termed-out councilman Tom LaBonge, the district's voters are inundated by choice. With each candidate similarly campaigning over issues of curbing overdevelopment, stemming traffic and curating a balanced budget, a clear frontrunner is struggling to take hold.
"There is not one person who everyone believes is the probable winner," Close said. "It is a wide open race."
The political vortex has left voters with an interesting scenario: to double down on a candidate from their specific neighborhood, or elect a person who can unify a district that is anything but homogenous.
Scott Suh, a community advocate and Koreatown resident, falls into the latter category. Though he admits a Korean in office would be a major victory for the Korean-American community, for him, rallying the entire district is more important than campaigning for individual neighborhoods and ethnic groups.
"We need a councilperson who understands the area's issues and properly addresses them so we can lead as one resident," Suh said. "We don't want someone who will divide the community, we want someone to unite the community."
It's a tough job, however, when the qualms of Koreatown can often differ from those in the Valley neighborhood of Sherman Oaks, for instance. Resident's personal stake then in their neighborhoods may have the potential of them looking favorably on the candidates from their specific district locale.
"This is all about local issues," said Don Ward, a member of the Los Feliz Improvement Association and a District 4 resident. "People in the neighborhood see someone they know, they're going to lean toward them."
READ MORE: Meet Step Jones: Council District Four's Most Unlikely Candidate
Currently, Hancock Park and Sherman Oaks are the most represented neighborhoods in the district race, housing three and five candidates, respectively. The other remaining candidate-represented areas are Park La Brea, Los Feliz, Hollywood, Silverlake and Larchmont Village.
Marketing executive and District 4 candidate Fred Mariscal, the sole contender from Larchmont Village, firmly believes that residents will ultimately value the issues more than the candidate's zip code.
"Some people are going to vote for me just because I'm from Larchmont Village," Mariscal said. "But the vast majority will focus on the issues and what the candidate will bring to the table."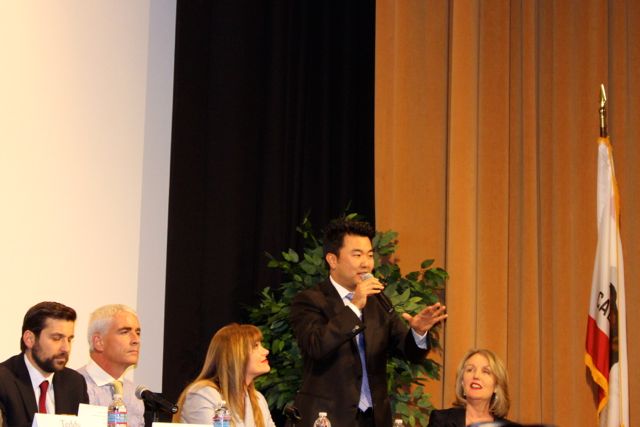 Apart from zip codes and platform points, some community members believe money will play a crucial role in who wins the election. As the most congested city race, it also has the most funding among the seven districts in Los Angeles up for election. According to data from the L.A. City Ethics Commission, District 4 contributions have totaled to $1,514,915.66 as of Jan. 17, nearly 40 percent of the city election's total.
Currently community health director David Ryu holds the most contributions, leading the monetary charge with $313,691 raised. LaBonge's Chief of Staff Carolyn Ramsay and L.A. Colleges Trustee Steve Veres trail just behind with $259,269 and $242,550 respectively.
"[This election is about] focusing in on those candidates in the 4th district who have the most money to communicate their message," Close said. "We all like to believe the unknown person with no money can win, but in a district this large, with over 260,000 residents, you really need substantial money to get your message out."
With only a few weeks left until the March 3 primary, many voters still stand unsure. At a city council candidate forum in Los Feliz on Feb. 2, the packed auditorium was prompted by the moderator on how many of them were still undecided after the event's conclusion. The majority of the room raised their hands.
One thing, then, is for certain: this isn't a race to blindly gamble on.
"All I know is I'm going to vote for the best representative for our district," said Lois Saffian, a Los Feliz resident. "And that could be anyone."
Contact Staff Reporter Matt Lemas here and follow him on Twitter here.