National
Marijuana Legalized For Recreational Use in D.C.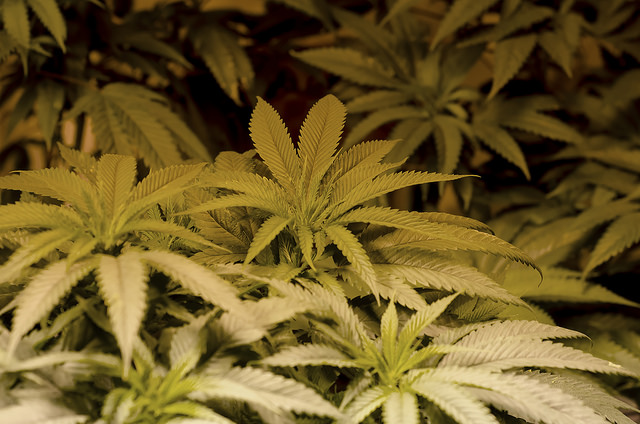 Washington D.C.'s new law legalizing the possession of marijuana went into effect Thursday.
ABC News
reports, Individuals over the age of 21 can now possess up to two ounces of marijuana and grow up to three marijuana plants in their residence. People are not allowed to smoke pot in public or possess pot on any federal land like the National Mall or the Capitol. D.C. joins Washington state, Alaska, and Colorado in legalizing the substance, which is still illegal under federal law.
D.C. voters approved the initiative to legalize pot by 65 percent back in November, reports Reuters. The citizen initiative could not mandate spending for the regulation of the substance, so the sale of pot is still illegal. However, people can still transfer up top one ounce of pot to another person as long as there is no money exchange.
READ MORE: "Reaction Time: Federal Pot Policy Has Neither Reason Nor Value"
D.C. Mayor Muriel Bowser and the city council are moving forward with the initiatives to legalize marijuana use despite opposition from Congress. Congress passed a resolution in December that blocks funding for the legalization of recreational marijuana. House Oversight and Government Reform Committee Chairman Jason Chaffetz and Rep. Mark Meadows warned Bowser in a letter that the city would be violating federal law if it implemented the initiative. Some Republicans even suggested Bowser could face jail time, according to CNN.
Bowser rebuked her attackers, saying Congress has bigger things to worry about, namely the impending shutdown of the Department of Homeland Security if Congress does not appropriate funding. "I have a lot of things to do in the District of Columbia," Bowser said. "Me being in jail wouldn't be a good thing." Congress could take legal action against the city, but it's up to the Attorney General Eric H. Holder to move forward with litigation. The Washington Post reports that seems unlikely under the Obama administration.
READ MORE: "California Looks to Oregon As It Votes To Legalize Pot"
Around the nation, marijuana's legal status is changing. According to USA Today, the illicit substance is already legal in 23 states and D.C. for medical purposes to relieve pain and nausea. Utah may soon be added to that list because Fox reported the bill to legalize medical marijuana passed out of the state's Senate Judiciary Committee Thursday. Oregon has passed an initiative similar to the one passed in D.C. and that will go into effect in July. Another 5 states will vote on marijuana legalization next year.
The regulations regarding marijuana though vary from state to state. D.C. won't have the pot bakeries like the ones sprouting up in Colorado and Washington. Even within states with legalized sales, some cities or counties are banning recreational marijuana dispensaries. States also have different rules regarding how much marijuana is legal to possess and whether or not they will accept medical marijuana licenses from other states.
Related Links
"With marijuana legal in D.C., the green rush is on" - The Washington Post
"DrugFacts: Marijuana" - National Institute on Drug Abuse
"Marijuana Legalization - Not the Drug Itself- Sows Confusion in D.C." - The New York Times
"Recreational pot users are legally lighting up in Washington, D.C." - The L.A. Times
"DC's Weird New Free Weed Economy" - TIME
Contact Staff Reporter Meghan Coyle here.