Music
Remembering George Harrison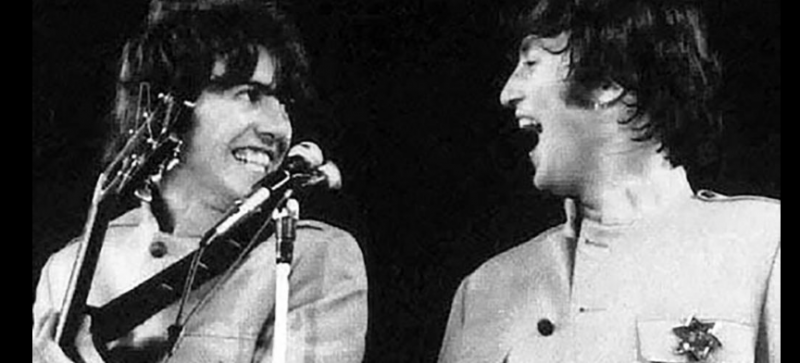 At the tender age of 15,
George Harrison
auditioned to be the lead guitarist of the Beatles on the upper deck of a bus in Liverpool. Harrison awed future bandmates
John Lennon
and
Paul McCartney
with his rendition of American blues. As the story goes, it was at this time that Harrison also informed Lennon that a guitar in fact has six strings, not four. He was inducted into the band. The rest is history. Together, the Beatles went on to have an indelible impact on the consciousness of future musicians and changed popular music forever.
READ MORE: George Harrison Tree Re-Planted
In numerous ways, George Harrison spearheaded innovation and experimentation in the band.
In the words of Bill Biersach, a professor at USC's Thornton School of Music who teaches a class on the Beatles, "George Harrison was the one who kept bringing new toys into the studio, from the electric 12-string guitar (A Hard Day's Night), to the wah-wah pedal (I Need You/Day Tripper), to the sitar (Norwegian Wood/Within You Without You), to fuzz bass ("Think for Yourself"), to the Moog synthesizer ("Here Comes the Sun"/"Maxwell's Silver Hammer")."
One of the most fascinating things about George Harrison was his inclination towards Eastern religion. He was a spiritual person and this reflected in his music with the Beatles and as a solo artist. As he delved into Vaishnavism and other spiritual practices, he encountered Indian sitar legend Ravi Shankar. This turned into a lifelong bond between the two musicians as Shankar went on to become his guru or mentor in Indian classical music. Harrison's interest in Indian classical music was seen in Beatles albums such as "Revolver" and "Sgt. Pepper's Lonely Hearts Club Band," with several references to Eastern religion and use of traditional Indian instrumentalists such as tabla and sitar players. In his post-Beatles career, he produced several albums of Hindu devotional music, which gained much appreciation in the west.
Harrison was known as the mysterious and reticent Beatle. He was often overshadowed by his counterparts in the band in popular media and the public eye. While a Beatles album mostly consisted of songs written by Lennon and McCartney, a Harrison song was always a staple part of the album. Harrison became increasingly frustrated with the lack of representation of his material in the Beatles catalogue and was building a repository of his own songs. According to Biersach, "Although he later complained of a certain dismissiveness on the part of John Lennon and Paul McCartney, he was undoubtedly an integral part of the band and a big part of the whole that was the Beatles." Eventually, as tensions were rising, he began questioning his place in the band.
READ MORE: Celebrating The Beatles' U.S. Arrival
Harrison's collection of songs had been rising and with the end of the Beatles, he launched a distinctive career as a solo artist. He released a collaborative three disc album called "All Things Must Pass" consisting of all the songs that didn't make it onto the Beatles catalogue. The album was co-produced by Phil Spector and featured fellow Beatle Ringo Starr, close friend Eric Clapton, and gospel musician Billy Preston among others. His post-Beatles work was imbibed with a sense of spirituality and showcased his proficiency with the slide guitar.
Although Harrison is no longer with us, his legacy is sure to far outlive him. In the song "Living in the Material World," Harrison sings, "As I'm fated for the material world/ Get frustrated in the material world/ Senses never gratified/ Only swelling like a tide/That could drown me in the material world." As we remember him on his birthday, we can be sure that his wish for his soul to be liberated from his body has been fulfilled. The song ends with the words, "I hope to get out of this place/ by the LORD SRI KRSNA'S GRACE/ My salvation from the material world."
Reach Staff Reporter Adi Radia here. Follow him on Twitter here.
Reach Staff Reporter Sidharth Gupta here.