Film and TV
Life After Jon Stewart: Who's Next?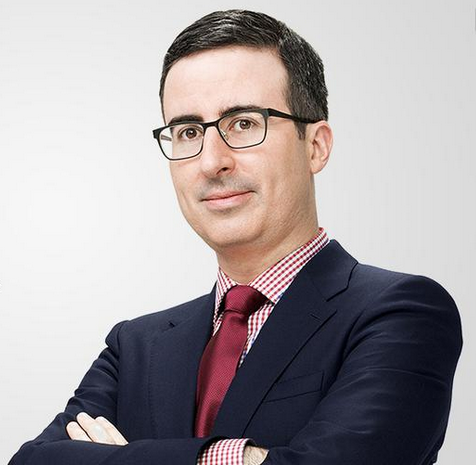 After 16 years, Jon Stewart surprised everyone when he announced that he is leaving "The Daily Show." This late-night Comedy Central program is a satirical newscast that makes light of politics and the 24-hour news cycle. However, it is much more than a source of entertainment. For many, it is a source of news, albeit left-wing biased news, that attempts to cut to the heart of the problems in politics, media, and society in a very crude fashion.
Therefore, Stewart's resignation, coming at the end of this year, has everyone asking the same question: Who will fill his shoes and provide America with its liberal social commentaries?
Unfortunately, we are left with only rumors, as Comedy Central has not announced any of the people that they are considering. But across the spectrum, a few people make the top of everyone's list as possible fits to replace Stewart. Here are some of our predictions for the new host of "The Daily Show":
John Oliver
John Oliver is a seemingly perfect fit for the job. He is a former "Daily Show" news correspondent, where he won Emmy's in 2009, 2011 and 2012. He also has experience hosting, when in summer of 2013 he guest-hosted "The Daily Show" for a few months. The biggest roadblock? He currently has his own hit show on HBO called, "Last Week Tonight with John Oliver". But with about six or seven more months until Stewart leaves, there is a possibility that Comedy Central may be able to make it happen.
Amy Poehler
Timing seems a bit perfect for this comedic genius as she just ended her final season of "Parks and Recreation." Amy Poehler's sarcastic humor, comedic timing, and ability to talk about social issues like gender equality in a satirical fashion, makes her a prime candidate to take over the show. Amy Poehler would also add some much needed diversity to the late-night show groups. From "The Colbert Report," "The Tonight Show," "The Late Night Show," to many of "The Daily Show" correspondents, one thing unites them all: many are white men. If we want to keep the late night shows socially relevant, they need to begin to reflect the social demographics of their viewers and the people they talk about.
READ MORE: What Will Jon Stewart Do Next?
Olivia Munn
Olivia Munn is also at the top of many peoples' predictions as a former "Daily Show" correspondent and news anchor on HBO's "The Newsroom." Her incredibly blunt and "no time for messing around" attitude has made her incredibly popular the past few years. She started at Comedy Central and had a very short career there, but many think that its time for her to go back.
Aziz Ansari
Aziz Ansari made his breakthrough in 2009 as Tom Haverford on "Parks and Recreation," and since, has been a big hit in the comedy world. He has a knack for clever humor, socially relevant jokes, and discussing the life of a first generation kid growing up in an Indian family. One of the biggest worries with Ansari is that he lacks experience in hosting a show of this sort, but his strong stand-up background (with his recently released Comedy Central hit), large fan base, and incredible writing means that he could be an effective replacement. Just like Amy Poehler, Aziz Ansari seems like he might have a bit of free time on his hands due to the ending of "Parks and Recreation."
Aasif Mandvi
Comedy Central might decide to promote from within; in which case, there are a number of "Daily Show" correspondents that stick out as a potential replacement. Aasif Mandvi has been a regular correspondent since 2007, and is an American-Indian comedian that mocks the xenophobia and racism that exists within society, culture and politics.
There are many others who are also in the running as well that include Chris Rock, Joel McHale, or Samantha Bee. There was a popular push for the young news correspondent Jessica Williams as the replacement. At only 25, she has made the name for herself as a witty and ruthlessly blunt correspondent for "The Daily Show." However, on Sunday night she came out on twitter and said, "Fact 1: I'm not hosting. Thank you but I am extremely under-qualified for the job!"
The only thing to do now is wait. Until the replacement gets announced. Until then, spend some time relishing every last episode of "The Daily Show" with Jon Stewart.
Reach Staff Reporter John Vitzileos here.