Politics
L.A. City Council District 4 Candidates Come On The Hot Seat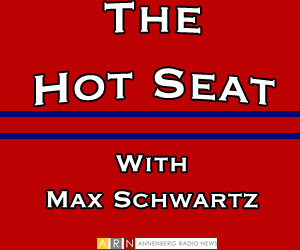 Nine of of the 14 candidates on the ballot to replace the termed out Tom LaBonge in Council District 4 called into The Hot Seat. The district is very diverse and spread out, stretching from portions of the valley - Sherman Oaks and Toluca Lake - through portions of Hollywood and into the Hancock Park and Miracle Mile areas of Los Angeles.
Schwartz, the podcast's producer and host, asked the candidates questions about how they would get to know each portion of this district and how they would vote if one portion of the district wants something that another portion does not. He also asked the nine why they believe they are qualified to hold the position of member of the City Council, among other background related questions.
He also asked the candidates questions about of district and city-wide importance, such as plans to pay for the retrofitting of older buildings and what they would do about streets. Answers to the former varied, but some answers that were repeated were public/private partnerships for low interest loans, a retrofitting trust fund and getting money from the state and federal governments to help pay some of the costs. Some of the candidates gave unique answers as well.
Schwartz interviewed Carolyn Ramsay, David Ryu, Joan Pelico, Teddy Davis, Mike Schaefer, Steve Veres, Fred Mariscal, Sheila Irani and Tara Bannister in that order. That is the order in which the interviews are listed below - with the first interview at the top and the last interview at the bottom.
Step Jones, Rostom Sarkissian, Wally Knox, Tomás O'Grady and Jay Beeber did not respond to interview requests.
Reach Civic Center Bureau Chief Max Schwartz here; follow him on Twitter here.