Theater and Dance
Has Actors' Equity Sounded A Death Knell For Small L.A. Theaters?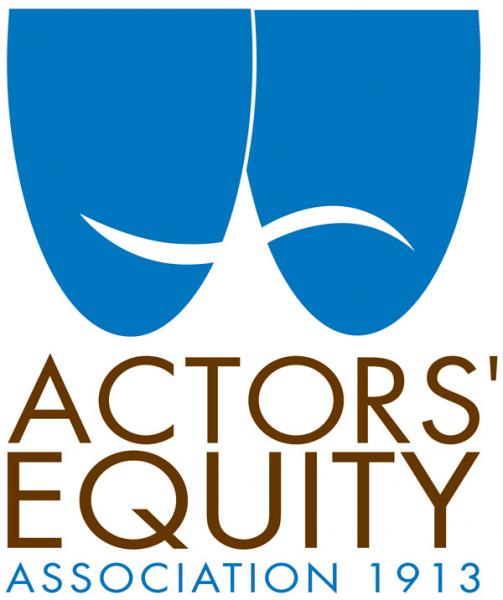 Over the weekend, the
Actor's Equity Association
(AEA) released a three-pronged proposal to institute sweeping changes to the 99-Seat Theatre Plan that many fear could mean the end of small theater in Los Angeles if it passes. Within hours of the proposal's release, actors and producers decried the proposal across social media and various web platforms, noting how its aims would decimate the small theaters that make up the heart of the L.A. theater scene.
The original 99-seat plan, which was ratified by actors in 1987, allows for union actors to work in small theaters (99 seats or less) for a minimum of $7 a performance and no pay during rehearsals. The plan also limits the number of hours and weeks of rehearsal for production, as well as the number of performances. Finally, it allows for flexibility in scheduling, mandating that union actors be able to miss rehearsals for paying work and auditions for such work. The plan allows for small theaters with extremely limited budgets to cast union talent in their productions. After its ratification in the late 1980s, Los Angeles saw a boom in its theater scene leading to the establishment of theaters like Boston Court and the Fountain that have seen productions transfer to New York and the West End respectively in recent years. In essence, the 99 Seat Plan allows for creative experimentation and development of new material with top-of-the-line actors working in Los Angeles.
This is not to say that the plan is perfect. Concerns about the plan and the need for change rose to such a head in recent years that the website and movement "Re-Imagine L.A." launched and called for the Los Angeles theater community to reassess the terms of the 99-seat plan. This led to AEA surveying Equity members in Los Angeles County, as well as holding a town meeting last month for Equity officers to hear actors' concerns and ideas on the matter. Many agree that some changes are needed, but there is no consensus on just what those might be.
What there does appear to be a consensus on is that this new proposal is not what any actors want or need. Rebecca Mozo, actress and a stalwart talent in the L.A. theater scene, sums it up: "There are things that need to change regarding Los Angeles 99 seat theater and I'm not sure how to go about that but I do know that this isn't the answer."
With the announcement of the proposal, many actors have expressed that it doesn't appear that Equity listened to members at the Town Hall Meeting at all. Rather, many feel AEA used it to appear like they were hearing actors' concerns, while always intending to present a proposal to gut the 99-seat plan that AEA has resented since its ratification.
Mark Jacobson, an actor and an Equity Membership Candidate (EMC member), said: "People immersed in this theatrical landscape have been working on viable solutions to fix the flaws in the current 99-seat plan and it seems like Equity pretended to listen, only to return with a hard line that ignores all of their desires and isn't based in any of the realities of L.A. theatre."
The primary change in the new proposal is a requirement that all actors and stage managers will be paid the legally mandated minimum wage for all hours of performance and rehearsal. AEA has tried to frame this change in a positive light, suggesting that with this change theaters will no longer face restrictions on the number of performances or capped ticket prices.
The proposal also presents the following:
The Scheduling Flexibility Clause will be Maintained – i.e. actors will still have the right to miss rehearsals for more lucrative employment
Actors will be allowed to self-produce productions in which they can work without the benefit of a Union contract under a new rule called the Los Angeles Self-Produced Production Code
A new Los Angeles Membership Company Rule will allow members of existing companies to work without the benefit of a Union contract. But you must have been a member of the company as of February 6, 2015.
While at first glance to outsiders it seems reasonable to institute minimum wage payments for actors, it is an untenable solution. Many small theaters in Los Angeles simply cannot afford to pay every actor at that rate – as it is now, productions often struggle to break even. Furthermore, the allowance of raising ticket prices does not account for the fact that many theaters do not even operate at the highest cap currently in place to keep their houses full at a rate the market will bear.
Jacobson noted that this is the primary failing of the new proposal: "The fiscal limitations the new plan imposes are just unsustainable in 99-seat theatre, and that's not pessimism, it's just reality. You can't change the lack of national arts funding, limited supply of private donors or the demographics/number of theatregoers in town, so the money to support the proposal simply can't materialize in order for these high quality, small venue theatres to continue."
Membership companies such as Antaeus and Pacific Resident Theatre are at the heart of the 99-seat community, and many actors prize their membership for providing an artistic home and source of fulfillment. Equity member Karianne Flaathen described what finding a home at Antaeus as an actor means to her: "Finding Antaeus and being part of a Company of actors who all bring something to the table has saved my life in so many ways – I could finally function as a thriving artist REGARDLESS! This gave me the ability and power to function in my day to day life where I'd struggled so much in the past."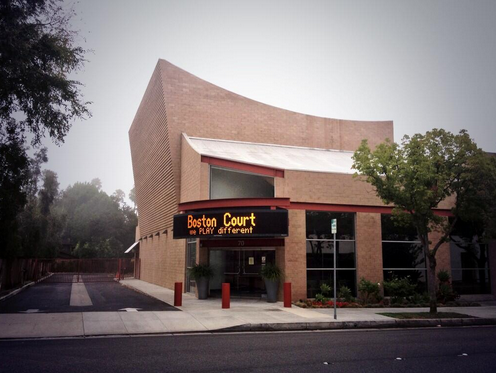 While the proposed Los Angeles Membership Company Rule is framed as an olive branch to Membership Companies, it forces them into an impossible situation.
Rob Nagle, one of the artistic directors of Antaeus, described the problems this change creates for membership companies: "Equity has proposed that our members would not have to be paid minimum wage, but we also would not be allowed to bring in new members after April. If we bring in a guest because we are unable to fill a role with a member, that guest must be paid minimum wage creating an unfair and untenable situation in which some cast members are paid and others are not. This will eventually stop us from being able to do the work we love, with large cast shows, something you rarely see in the theatre any more. It will also prohibit us from continuing to diversify our ensemble by bringing in more actors of color, something we've been working hard to do. We fear the current Equity proposal will ultimately lead to fewer opportunities for actors and stifle the growth of quality theatre in Los Angeles."
One of the hallmarks of small theater in L.A. is the larger casts the 99 Seat Plan makes possible, while League of Resident Theaters (LORT) like South Coast Repertory often limit themselves because the cost of maintaining a large union cast for lengthy amounts of time can make budgets swell to unaffordable heights. Actresses Karianne Flaathen and Rebecca Mozo note the immense benefits of 99-seat productions.
Flaathen said: "The only chance you have of doing a longer run of a large ensemble piece these days, is under the 99-seat theatre plan. No Rep or LORT theatre can afford to pay more than 2-5 actors at a time. You get max 3 weeks of rehearsal and a 3-4 week run – in other words you barely get to scratch the surface of the material you're working on before the whole thing is over. With 99-seats, you get a long rehearsal period where the material can really sink in and you get a nice long run with the possibility of an extension. It's a very fulfilling artistic experience--one that cannot be replaced!"
Mozo noted that the 99-seat theaters provide the majority of her most meaningful work because the opportunities for Equity work are so limited due to theaters not being able to sustain those costs. She said, "Obviously I hate not getting paid. I hate not acting more. I would love to work more in LORT theaters. I am so grateful to have been lucky enough to work at South Coast Repertory as much as I have, and I hope to continue to do so. But there aren't that many LORT contracts available. Larger theaters are forced to do small cast plays because of the cost. At Antaeus we get to do "King Lear" and "Top Girls" and play the parts we want to play. [Productions like this allow us to] grow as actors and enrich our community."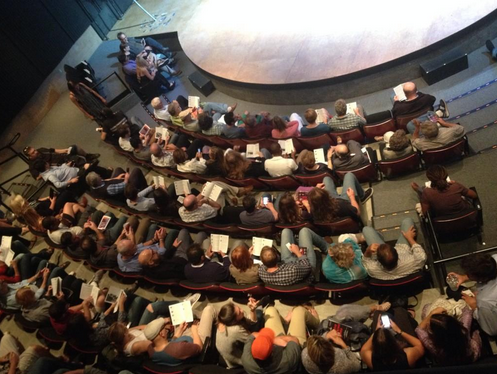 Equity actors choose to do these productions because they love it and find it enriches their work and growth as artists. It also often affords them exposure and opportunities for higher paying work.
Flaathen said, "Everyone involved is there because they want to be, no one is forcing anyone to take part – and the few paying Equity jobs I've managed to get over the years are all as a direct result of being seen in a 99-seat theatre production – work begets work, and if we're not out there DOING then we won't improve as artists, we won't get reviewed or be exposed to Casting Directors (many of whom take an active interest in live theatre)."
Mozo also noted that many larger theaters rely on casting big names to draw in large enough audiences to turn a profit. She joked, "Hopefully I'll get on television soon so I can do theater."
For her, the L.A. theater community is her home – the first professional play she did after college was a co-production between the Boston Court and the Antaeus Company. Without that work, she might not even be an Equity member, as it introduced her to the L.A. Theater community, which eventually brought her to the role of Anya in the Center Theatre Group production of "The Cherry Orchard" from which she earned her Equity card. She fears that this proposal, if passed, will demolish her community and opportunities for other artists.
The new proposal could change the face of Los Angeles theater, forcing small theaters to hire exclusively non-union talent or fold under the impossible costs they'd be facing. But it could also change the face of Equity talent in Los Angeles. Many actors have expressed that they would consider leaving AEA if membership would restrict them from theatrical work and opportunities they have previously relied on and enjoyed. Though when asked point-blank if they would forego AEA membership in the future, the most common response was "I don't know."
Where it would have an impact is on future members of Equity, as many young actors and Equity Membership Candidates (EMCs) would be forced to choose between Equity membership and opportunities to perform in smaller theatrical venues in Los Angeles. EMC Mark Jacobson said, "I see very little reason to go Equity if I plan on staying in Los Angeles and want opportunities to act on stage. It's also extremely disheartening to see my Equity peers feeling completely unsupported by their union."
What is perhaps most frustrating about this proposal and its implications is that the decision will not be made by the actors who will be directly affected by the changes. Executive Director of AEA, Mary McColl, says the next steps in the process will include "an advisory referendum for members in Los Angeles County and a special L.A. County Membership Meeting." But, ultimately, whether or not the proposal passes will not be decided by members, but by the AEA's National Council, which according to the AEA Constitution is the union's "ultimate decision-making body." Thus, the fate of small theater in Los Angeles will be decided not by actors working in Los Angeles, but by National Councillors, many of who are not L.A.-based and therefore have a limited understanding of the reality of the situation.
Many of its working, local members have declared the proposal the wrong choice for Los Angeles theater, but the only way they can make that known is through directly contacting the National Council. The website "Bitter Lemons," a news and review site for SoCal theater, has posted an article listing the names and some contact details for the National Council, urging actors to make their voices heard.
Whether or not the proposal will pass remains to be seen – actors hope that by speaking out they can make it clear to Equity that this is an unacceptable "solution" to concerns about the 99-seat Plan. If it does, we may be looking at an extremely different theater landscape in Los Angeles in a few years – where small theaters either cease to exist or continue with non-union actors, while Equity members stay home watching a re-run of their guest-starring role on CSI. If actors' fears become a reality, thriving theater community that has only taken root in the city relatively recently may cease to exist as we know it.
For more information on contacting the AEA National Council, visit the Bitter Lemons article.
Contact Staff Writer Maureen Lee Lenker here or follow her on twitter @maureenlee89
For more Theater & Dance coverage, click here.