Music
Grammys 2015: Predicting 'Best Pop Vocal Album'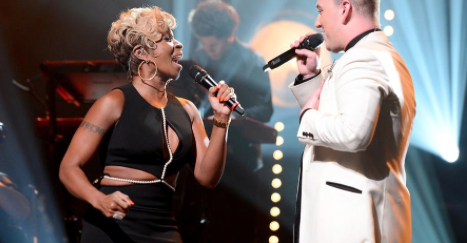 Let's get down to business without sugar coating things.
The only competition in this category is between Katy Perry for her "Prism" album and Sam Smith with his "In the Lonely Hour" album.
What's the sad news about this? Ed Sheeran won't come out a winner for "Pop Vocal Album," and he's fairly likable.
Billboard has Katy Perry and Sam Smith tied at 26 percent while Ed Sheeran is at 5 percent.
READ MORE: Grammys 2015: Predicting 'Best Country Vocal Performance'
Katy Perry, aside from her sharks, also got buzz as a Super Bowl halftime performer. She recently tattooed the memorable night in roman numerals on the side of her finger. If she wins a Grammy, maybe she'll get 57th Grammy tattooed in roman numerals too.
Other nominees are Miley Cyrus ("Bangerz"), Ariana Grande ("My Everything") and Coldplay ("Ghost Stories"). Miley may have some radio-popular songs, but her album was more of a unleash the wild Miley rather than an amazing album. It's too soon for Ariana Grande and Coldplay is just going to have to sit this one out.
So, what did we get from this?
Katy Perry for "Prism" (songs include "Dark Horse," "Roar" and "This is How We Do"):
and Sam Smith for "In the Lonely Hour":
Reach TV Editor Tanya Mardirossian here. Follow her on Twitter.