Entertainment News
Grammys 2015: 9 Reasons To Love The Grammys
The end of the Golden Globes and SAG Awards marks the beginning of the anticipation for the biggest night in music: the 57th Annual Grammy Awards is finally here. Here's nine reasons why we love the Grammys and tune in every year for this eventful evening.
READ MORE: Grammys 2015: Best Dressed
1. The close-ups during the live performances.
The lucky chosen ones singing along to the poppin' tunes or in Taylor Swift's case, dancing along. During AC/DC's "Highway to Hell," Lady Gaga was caught rockin' out.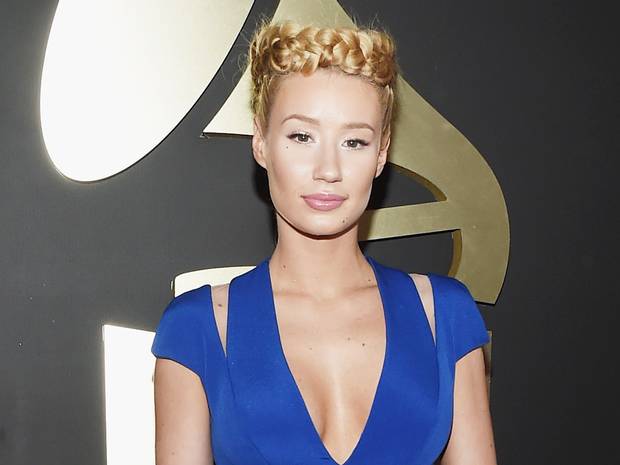 2. Bold red carpet decisions.
From J.Lo's apalling jungle dress from the 2000 Grammys to Nicki Minaj's unforgettable red Versace cloack (with a Pope right by her side) in 2012, the Grammys never disappoints in failed attempts at making an outstanding fashion statement. Rihanna resembled a pink loofah switching it up from her usual sexy and sleek look (which she really should have stuck with) while Iggy Azalea's hair imitated challah bread, and most startling of all, Joy Villa was the human construction site. Not to forget Sia and Maddie Ziegler whose oversized wigs were compared to igloos and lamp shades.
3. Taylor Swift Dancing.
The memes of T-Swizzle's dance moves. Enough said.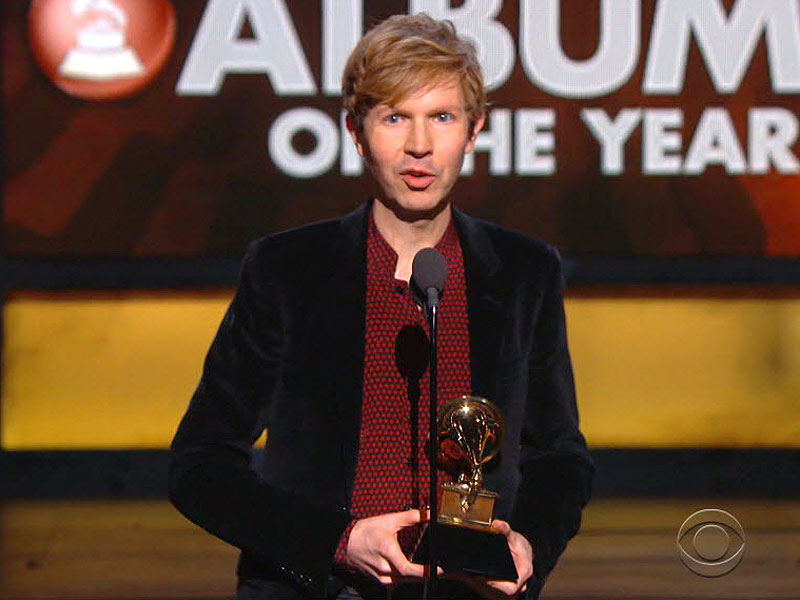 4. When the most unexpected artist wins.
Beck snagged the Grammy for album of the year, beating not only Ed Sheeran, Pharrel Williams, and Sam Smith, but the Queen B herself, Miss Beyoncé Knowles. Not to mention that Kanye ran up on stage during Beck's acceptance, to make fun of what he did a couple years back to Taylor Swift. Who knew that that would become one of those things you could laugh about in the future?
5. ...and then when the obvious wins.
The audience's reaction is unanimous. Everyone had the feels every time a clip of "Stay With Me" popped up on the big screen, so there was no surprise when Sam Smith took the award for Best New Artist, on top of three other awards, as well as when Beyonce won Best R&B Performance for "Drunk in Love." Bow down.
READ MORE: Grammys 2015: Predicting 'Best R&B Performance'
6. The red carpet show-stoppers.
The drop-dead gorgeous red carpet looks that will have people talking for days. Miley Cyrus stunned us with a sexy black gown ditching her usual pasties and booty shorts, and Taylor Swift slayed in an Elie Saab dress with purple shoes that was a perfect accent to her shimmery teal ensemble.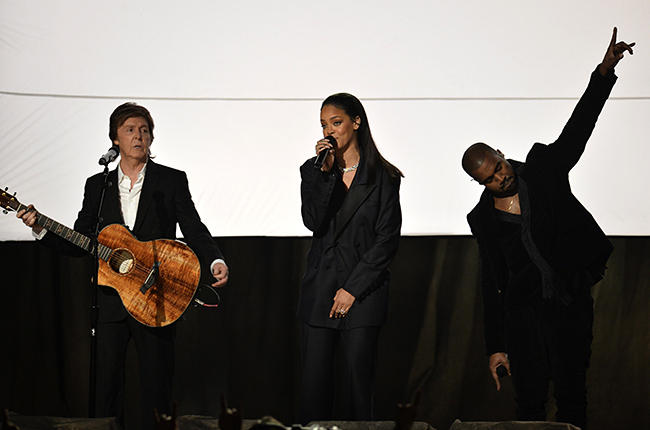 7. The best of the best hitting the stage.
The killer performances that puts your singing in the shower to utter shame. From the throwbacks, Jessie J and Tom Jones "You've Lost That Lovin' Feelin'" by the Righteous Brothers' (although it received a ton of social media hate), to the hottest in the charts. Kanye West's "Only One" showed his unparalleled talent making everyone forget about the "Bound 2" music video even if just for a second. 58-year-old Madonna looking hotter than ever in a red and black corset had the entire crowd singing along, and as always, Lady Gaga and Tony Bennett being extra darling. Then there was Usher with Stevie Wonder and Sam Smith with Mary J Blige, but the performance of the night had to be Rihanna, Paul McCartney and Kanye. It was a night of stars on stars on stars. The Staples center was absolutely overwhelmed with talent, but in the best way possible.
8. Sore losers or supportive nominees?
When artists have practiced their "I didn't win" face. As Pharrel won the Grammy for "Pop Solo Performance," Taylor Swift jumps up in excitement when in reality, she wanted to run on stage and do what Kanye did to her. Just kidding.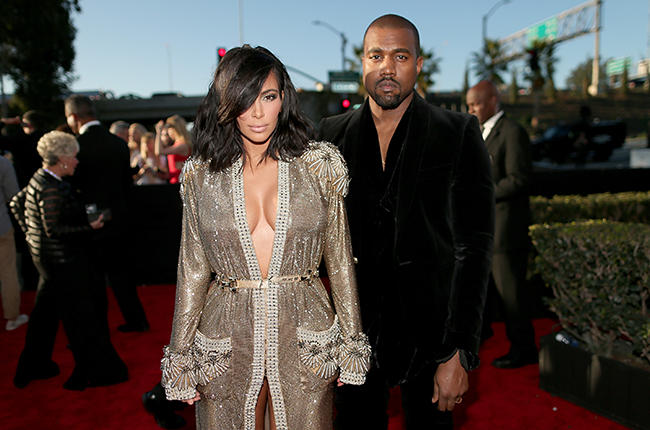 9. The cutest celebrity couples.
Of course, Beyonce and Jay-Z. Ariana Grande and Big Sean, Miranda Lambert and Blake Shelton. Even Kim and Kanye. With Valentines day coming up in less than a week, the boys are going to have to step up their game as these celebrity boyfriends/husbands have set the bar high.
Reach Staff Reporter Moera Ainai here.