Sports
Forgiving Alex Rodriguez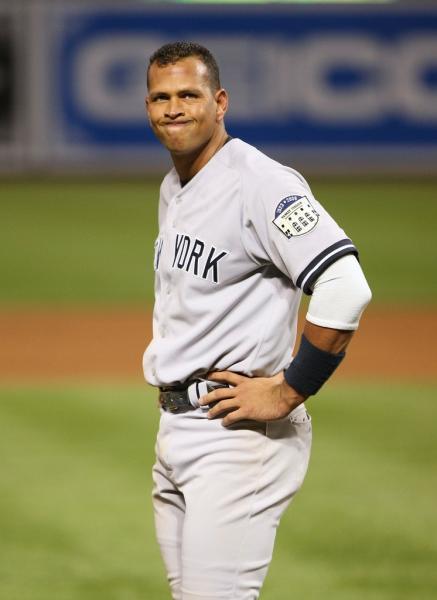 In the modern sports era, loyalty is a rarity between a professional athlete and his city.
A huge part of the reason why we love professional sports is tied to our investment toward our favorite players on our favorite teams. As fans, we like to believe that our beloved athletes are just as much invested in us as we are in them.
Unfortunately, that just isn't the case for the vast majority of athletes.
Every ballplayer would love to be the hometown hero, like say Yankees' legend, Derek Jeter, who was able to fulfill his childhood dream by spending his entire career in New York, while simultaneously wooing the most critical fans in all of sports, making millions of dollars and winning multiple championships in the process.
Sadly, for every other Major Leaguer who is not named Derek Jeter, maintaining that same level of loyalty with a city is not exactly feasible. In reality, professional sports is a business, a brutal one, that offers an extremely small window of opportunity compared to almost any other line of work. While a gem like Jeter could turn our nation's pastime into a 20-year fairy tale of a career, a freak injury could just as easily have taken everything away from him in a blink of an eye, as demonstrated by his final few seasons.
For that reason, athletes are forced to be selfish, pursuing the only thing that exists beyond their time on-the-field legacy. And what are the two things that constitue legacy? Lots of money and championships.
Just look at the latest and greatest contracts in the MLB. Take Albert Pujols, for example. Or Josh Hamilton. Or Robinson Cano. Or Max Scherzer, Mark Texeira, or C.C. Sabathia. Or friggin' LeBron "Cleveland is bigger than basketball" James who bolted for Miami to win his first NBA ring. Hell, it took the Miami Marlins a 13-year, $325 million contract to keep their prized gem, Giancarlo Stanton, in their abomination of an organization!
So, here comes the million-dollar question. Why should the New York Yankees and their fans open up their arms to A-Rod as he makes his return from the deep depths of cheating, sabotage, and betrayal?
The answer is that A-Rod is truly no different than the vast majority of Major Leaguers. Well, that is in terms of loyalty. Because of the brutal nature of his business, Rodriguez is forced to be loyal to none other than himself.
In the past week, Rodriguez has gone out of his way to apologize to the Yankee's brass and the fans of New York after serving a year-long ban for his most recent PED suspension.
With Rodriguez's hand-written apology being released around the same time as rapper Drake's new hand-written album cover, the title of the album could not sum up Rodriguez's pathetic attempt at achieving reconciliation any more perfectly: "If You Are Reading This It's Too Late."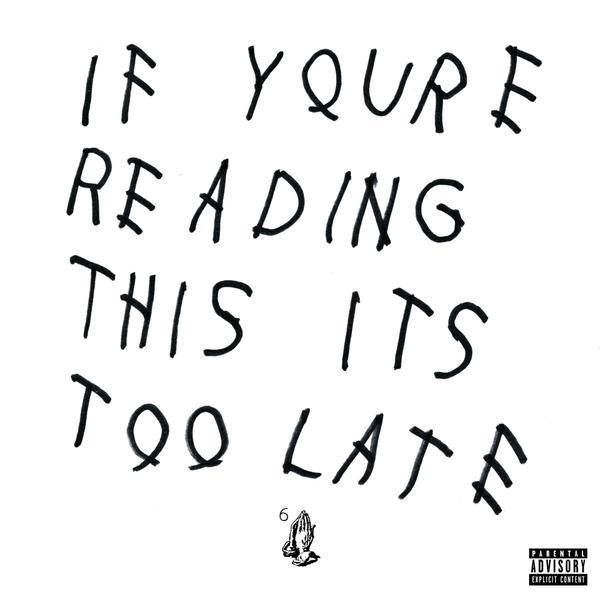 After Rodriguez was listed in the 2003 Mitchell Report, the Yankees' slugger told Katie Couric in a
60 Minutes interview
that he had never used performance-enhancing drugs (PEDs). Just a few years later, as more evidence surfaced implicating Rodriguez, he made a 180-degree turn, admitting his use of PEDs and leaving his reputation in shambles.
Just a few years later, Rodriguez was once again caught cheating through a series of extremely unfortunate events involving Anthony Bosch's "Anti-Aging" Biogenesis clinic. By pulling nearly the same act as before, only "on steroids," Rodriguez just about pissed away any tiny ounce of weight that his "word" carried, trying to fight the Biogenesis allegations with serious and intense litigation.
So, when A-Rod wrote that lame apology that appears could have been produced by a sixth grader, Rodriguez knew that his words held little-to-no substance whatsoever.
Though, as emphasized earlier, Rodriguez never really had any loyalty to his fans. If he did, he would have never opted out of baseball's largest contract (at the time) with the Yankees in 2007, only to sign baseball's newest largest contract (at the time) months later.
And, if by meeting with the Yankees' top officials this past week implied Rodriguez cared anything at all about the Yankees as an organization, once again, you're wrong. If he did, he would have never tried to sabotage the Yankees' team doctors or President Randy Levine in his attempts at covering up the disaster that was the Biogenesis scandal.
Now, there is no denying that Rodriguez is a lying, cheating, manipulative, diabolic pile of dirt of a human being. Yet, let us distinguish between Alex Rodriguez, the person, and Alex Rodriguez, the athlete and businessman.
When Rodriguez came to New York in 2004, he wasn't chasing the Yankees. He was chasing the most successful organization in all of professional sports with really, really large pockets. He wanted what every professional athlete wants- money and championships.
Now let's sympathize with Rodriguez. In 2000, when he signed his 10-year, $252 million deal with the Texas Rangers, Alex Rodriguez became the richest man in the history of professional baseball at the age of 25 (I repeat, the age of 25). And when you sign the largest contract in the history of baseball, a burden is placed on your back to succeed larger than anyone before. Therefore, it is at least comprehensible as to why A-Rod was tempted to use PEDs early in his career.
Years later, when A-Rod was caught cheating for a second time, the Yankees' slugger was playing under an even larger 10-year, $275 million contract in what could be characterized as the declining portion of his career. Once again, when he was making the most money, chasing the home run record and was in conversation for being labeled as the greatest Major Leaguer of all-time, there is no doubt that the pressure was once again on Rodriguez to produce, to say the least.
In fact, there is something almost twistedly admirable about Rodriguez getting caught cheating twice. If there has been anything consistent over the span of A-Rod's career, it has been his overwhelming desire to succeed. In fact, Rodriguez's will to win might be greater than any other Major Leaguer. Ever. His desire to win and, therefore, perform at such an elite level was so incredibly high, the slugger took the risk of cheating, despite knowing that if caught he would not only serve a suspension, but also most certainly forfeit his legacy and any chance he had at an entrance to the gates of baseball's eternal afterlife, the Hall of Fame.
After all, the Evil Empire and their villain are not too far off morally, for both have always had one goal- WIN at ALL costs.
Back in the days when George Steinbrenner ran the show in New York, "The Boss" was notorious for his unconventional style of ownership, and as long as the Yankees won, it didn't matter.
The Yankees must not forget what A-Rod has done for their organization. Like "The Boss", Rodriguez helped the Yankees win, unconventionally. In fact, Rodriguez was arguably the Bronx Bomber's most impactful player in their 2009 World Series run (if not Hideki Matsui), their only championship in the last 14 years.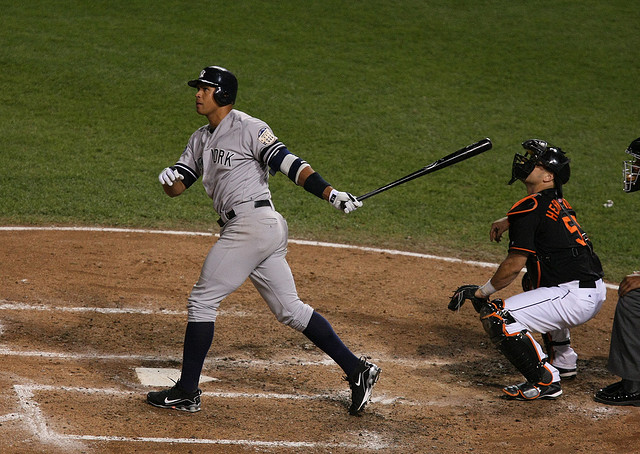 So if A-Rod did indeed carry out the "win at all costs" job description that being a Yankee entails, why should all of the baggage that he carries with him matter? If for some reason you think that A-Rod's monster of a contract and all of his drama weren't worth the sole World Series he helped the Yankees produce, let us not forget that only 11 different teams have won a championship during the span of A-Rod's 20-year career thus far. That big-market team in Chicago, you know, the Cubs, well, they haven't won in over a century!
So again, why should the Yankees forgive Alex Rodriguez?
Well, I lied. They shouldn't… yet.
There's only one way to succeed in the hearts of New Yorkers- win.
Win. Win. Win. Win. WIN!
There's a reason that Mark Sanchez was praised when he led the Jets to two back-to-back AFC Championships and then was chased out of the city just a few seasons later. Or why the New York Knicks have gotten booed in the Garden every single night in the midst of a historically bad season. Or why Giants' HC Tom Coughlin is on the "hot-seat" every season Big Blue misses the playoffs, despite winning two Super Bowls in the last decade
In New York, when you win, you're in. And when you're losing, you better get the hell out- fast.
With Boston undoubtedly dominating the historic Yankee-Red Sox rivalry in the 21st century, the Yankees coming off of an almost unprecedented second consecutive season falling short of the playoffs, and Derek Jeter riding off into the sunset, New York has no choice when it comes to Alex Rodriguez.
If Rodriguez can prove to the fans that he can still perform at a fraction of the level of his five-time MVP, 14-time All-Star, World Series champion self, then, by god, welcome back Alex Rodriguez! Bring 'em back to the Holy Land!
However, if A-Rod resembles anything like that of a 40-year-old, washed up bum who has only played 44 games in the last two seasons, that's another story. If Rodriguez doesn't give the Yankees their best shot at a 28th World Series title, "Fuhgeddaboudit!"
Contact Staff Reporter Garrett Schwartz here and follow him on Twitter at @gschwartz95