Music
Ed Sheeran: Past, Present And Future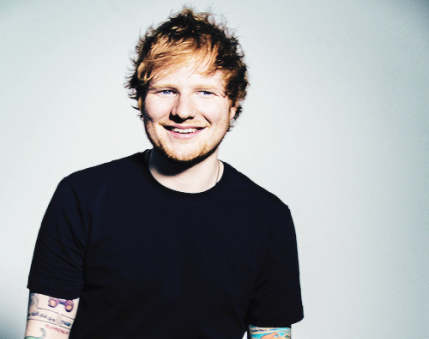 Everyone's favorite British crooner turns 24 today, and life is certainly looking up for Ed Sheeran.
He didn't win a Grammy this year, but so what? During and after his performance of "Thinking Out Loud" with John Mayer at the Grammys, the single was the number one selling song on iTunes and his album "x" (2014) was the number one selling album.
His fans remain as supportive as ever and he''s definitely gained quite a few new fans after that stellar performance.
READ MORE: Grammys 2015: Complete List of Winners
If someone had told Sheeran in 2008 that in 2015 he'd be performing at the Grammys for the second time with a platinum album, numerous hit singles, and multiple Grammy nominations he probably would have laughed at them from his bench on the London Underground where he would spend his nights after his gigs.
The once homeless singer-songwriter is now a multi-millionaire at the ripe old age of 24.
When Sheeran first arrived in Los Angeles, he immediately attracted the attention of Jamie Foxx and Elton John who served as important mentors to him as he worked on releasing his first studio album, "+" (2011), and have remained important friends till this day.
Taylor Swift first caught wind of the singer-songwriter when touring in Ausralia and she invited him to open for her on the U.S. leg of the Red Tour. Teenage girls fell in love with his beautiful voice, touching lyrics, and his charm. His fame quickly rose, helped along by singles, such as "The A Team" and "Drunk."
Sheeran's second album, "x," has been equally as successful and garnered him a nomination for Album of the Year at the 57th Grammy Awards.
Since his rise to prominence, the British singer-songwriter's gathered quite a following of fans and famous friends alike. He's perhaps best known for his friendship with Swift, but he doesn't let the fame go to his head.
READ MORE: Best Social Media Posts Of The Week: 2015 Grammys Edition
His head still reeled as any normal man's would during his performance at the Victoria's Secret Fashion Show and he still enjoys a nice cup of tea at the end of the day.
He's happy with his girlfriend Athina Andrelos and he still hopes to raise a family on the farm he purchased in 2012 near Suffolk in the eastern part of England. Although that family might come later than he had previously anticipated, this musician isn't one to lose sight of his goals.
This summer, Sheeran will play his largest gig to date, headlining three concerts at London's legendary Wembley Stadium as part of his "x" World Tour, so it can only be expected that great things are still to come. He's on a steady slope upwards and that doesn't seem to be stopping anytime soon, so happy birthday, Ed, and may it be another incredible year.
Contact Staff Reporter Sasha Bartol here.