National
To Drink Or To Study: More College Freshmen Choosing The Latter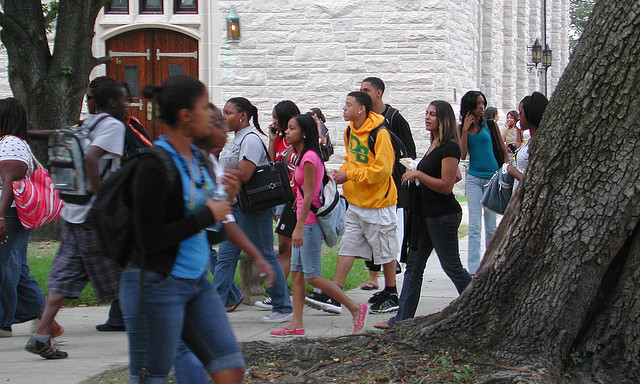 This year's college freshmen partied much less in high school and have more emotional issues than their older peers, researchers at UCLA said in a new survey released Thursday.
The survey of 227 colleges, including USC, said that entering freshmen have the lowest self-reported rate of alcohol use than at any point since 1981. Students reported 40 percent lower beer consumption and were 29 percent less likely to have drunk wine or hard liquor than their peers in 1981. The amount of time students spent socializing also dropped, with 41 percent of students now saying they didn't party at all their senior year.
Meanwhile, students' self-rated "emotional health" dropped to its lowest recorded level and the percentage of students who reported feeling "frequently" depressed rose 3.4 percentage points since 2009. Now, nearly one in every ten students say they are depressed.
Kevin Eagan, interim managing director of UCLA's Higher Education Research Institute, told the Los Angeles Times that the survey indicates that students are "buckling down prior to college and taking their academics more seriously," but also that entering freshmen "are bringing with them some emotional struggles, some mental health issues."
In a report on the survey, the Chronicle of Higher Education says the data shows that students have "less experience socializing."
What does this mean for the college freshmen of today? Eagan said these results could mean that students would be more tempted to binge drink, as they find themselves in a more social environment away from the constraints of home.
Reach Staff Reporter Cole Sullivan here. Follow him on Twitter here.