Entertainment News
Assessing The Supposed 'Celebrity Fountain Of Youth'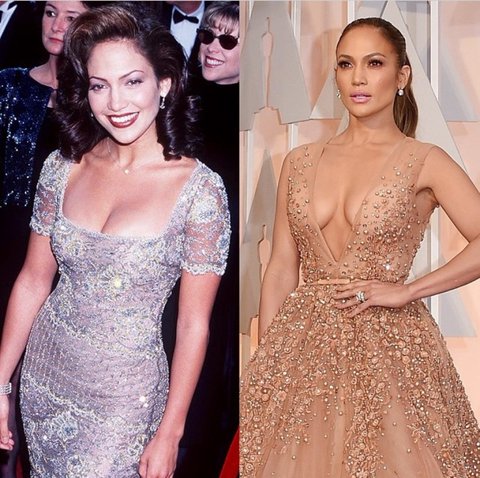 Helen of Troy. Aphrodite. Cleopatra. Stunning women have been revered and lauded throughout
history
.
The same remains true today. Whether appearing in films, fashion, sports or gentlemen magazines, on runways or beaches, in concerts or racecars, exquisite females are venerated by society.
While being beautiful may depend on a lucky combination of good genes and good habits (looking at you, Halle Berry), enduring beauty is a coveted prize sought by many and achieved by few.
READ MORE: 7 Celebs With The Best Pregnancy Style
So, how is it that some celebrities seemingly defy the odds and achieve timeless splendor?
Jennifer Aniston. Halle Berry. Michelle Pfeiffer. Jennifer Lopez. Gwen Stefani. Meryl Streep. Christie Brinkley. Sandra Bullock. Sure, we know that some celebs preserve and enhance their looks by going under a knife - like Kris Jenner and Jessica Simpson - or have their photos airbrushed and photoshopped - like just about everyone - or use Botox and fillers.
Still, does modern medical assistance fully explain how Jane Fonda looks so stunning at 77? While one might disagree with her politics, no sane female would deny the desire to emulate her appearance at that age (or just about any age).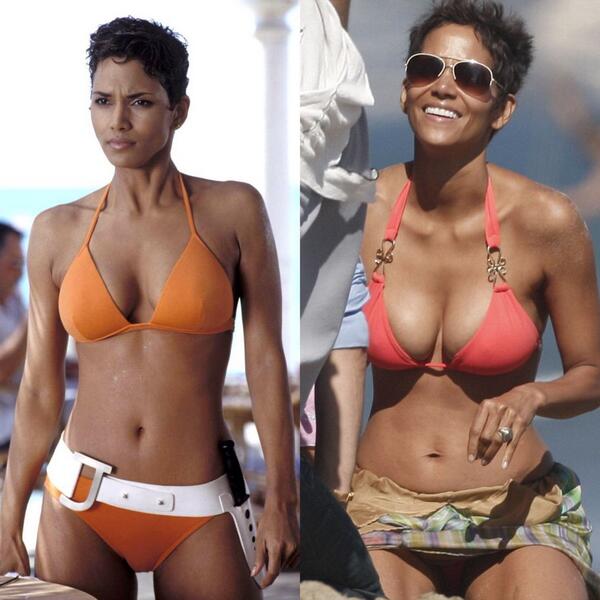 So how do real people achieve the beauty of Helen of Troy and make it last over 69 years like Helen Mirren?
Some celebs tout expensive creams, waters, cleanses, supplements and procedures, claiming adherence to their celebrity endorsed products is a panacea. While all of these methods tend to be pricey, it becomes unrealistic for ordinary people to follow down this line.
Others push medical interventions, the costs of which could support a third world country for years. Still others seemingly rely on a sensible, common-sense combination of exercise, eating clean, moisturizing, staying hydrated, avoiding the sun, getting enough sleep, exfoliating, and relaxation.
Truth be told, no single regimen is foolproof and no celebrity guarantee absolute.
READ MORE: In The End, Cindy Crawford Is Still A Supermodel
Reading between the lines, beauty takes work – inside and out.
Instead of striving for Hollywood perfection, aim for being the best you that you can be. Take care of yourself. Eat well. Exercise. Read. Meet people. Be adventurous. Have fun in your own skin.
As Cindy Crawford's recent untouched photo revealed, you don't have to be perfect to feel beautiful, timeless and happy at any age.
Maybe that is the true lesson. Being confident, happy and loving yourself makes you beautiful at any age.
That, and a glamorous red dress with high heels.
Reach Staff Reporter Melissa Darlow here.