Health
Record-Breaking 12th Annual FitExpo Los Angeles
As the times change, and trends shift, fitness and health are still at the forefront of what people care about.
The FitExpo Los Angeles, which is the largest fitness event on the West Coast, will celebrate its 12th year in downtown Los Angeles this weekend.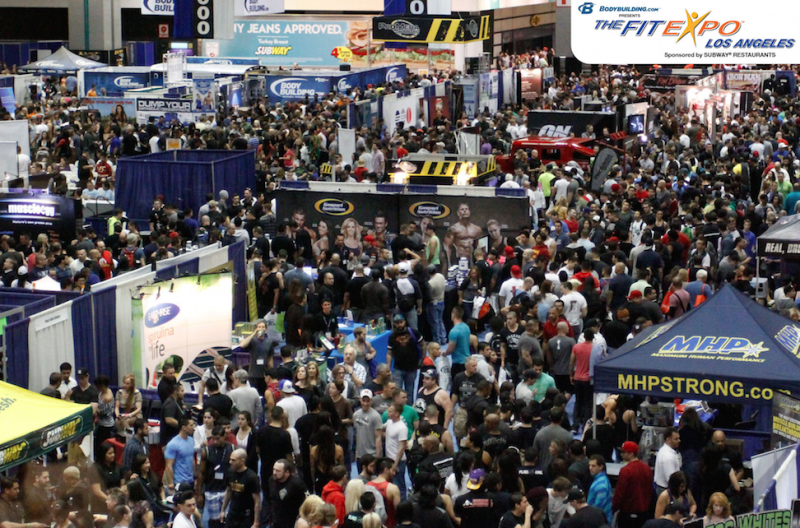 The event is expected to draw over 50,000 people from around the world. The expo will include fitness celebrity appearances, seminars with industry professionals, exhibitions, demonstrations, and more.
According to a press release for the event, the exposition will fill over 90,000 square feet with 650 exhibits, the largest number of displays to date.
Today, fitness has become more than a personal journey; it's now a form of entertainment.
Some of the FitExpo celebrity appearances will include Biggest Loser coach, Jillian Michaels, creator of Tae Bo, Billy Blanks, "The Incredible Hulk," Lou Ferrigno and many more.
Personal trainers like Michaels have become celebrity icons who have turned their name into a brand. Michaels is estimated to have a net worth of around 4 million dollars.
SEE ALSO: 7 Must-Follow Health and Fitness Instagram Accounts
As Michaels's net worth shows, the fitness world is about much more than just working out and staying in shape. It is also a booming career industry. Personal trainers, dietitians, life-coaching, and more make up the careers that lifestyle enthusiasts can pursue.
In a survey comparing 2007 to 2012, the fitness industry revenue grew in almost every category listed. Gym, health and fitness clubs revenues grew .9 percent, Pilates and yoga studios 7.7 percent, fitness DVD production had the highest rate of growth at 11.2 percent. The sole decline on the chart was boxing gyms and clubs, 11.2 percent. The lone decline on the chart was boxing gyms and clubs, which decreased by only .2 percent.
According to the U.S. Bureau of Labor statistics data, jobs in this industry are expected to grow 24 percent by 2020.
Read the IDEA Fit Industry's complete 2013 compensation trends report here.
The FitExpo will have a career fair for those interested in joining the fitness industry. There will be roughly 30 booths seeking future employees.
The weekend will also offer educational seminars to promote a healthy lifestyle. Guests can learn about how to implement fitness, health, and nutrition into their everyday lives.
SEE ALSO: 9 Places To Work Out For Free In L.A.
Group exercise classes, which will be running all weekend long, are an increasingly popular way for people to stay in shape. IDEA Health & Fitness Association, an organization for industry professionals, surveyed fitness facilities across the country in 2013 and found the 75 percent of them offered group exercise classes.
Many enjoy group exercise classes because of the camaraderie and motivation of working out with others. Not to mention that most classes come equipped with fun up-beat music and a peppy instructor!
The event will be at the Los Angeles Convention Center. For more information you can visit the website here. Check back next week for a recap of the event with exclusive interviews and photos.
Reach Staff Reporter Margaux Farrell here or follow her on Twitter here.