California
You Are Not Alone— A Family With A Child With Autism
Clarence Major was still recovering from the shock when his oldest son punched him right in the face. He understood his son's struggle, but it was not what he imagined would start his Friday.
It was 6 a.m. in the kitchen of a three-bedroom house in a quiet neighborhood in east Glendale. Clarence had been up for ninety minutes. He wiped the grease on his hands from frying bacon. It was time to wake up Asher, his oldest son.
Clarence, a 6'1", stocky man with a curly black hair, walked to Asher's bedroom and slowly turned the doorknob. His two sons shared this room. They were both sleeping soundly. Asher's bed was against the wall on the right site, paralleling with his brother's bed on the other side. Clarence bent over and quietly called Asher's name. Asher grumbled and turned his face against the wall.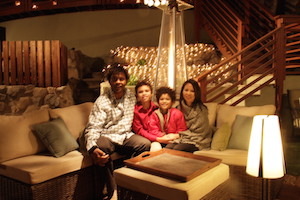 "Asher, wake up."
Clarence leaned his head a little closer to Asher so he would not wake up Gad, his other son.
Bonk.
Asher hit him with a fist.
Asher Major is 12. He was diagnosed with Pervasive Development Disorder-Not Otherwise Specified, a disorder under the autism spectrum, when he was four years old. Mornings are always hard for him and for his family because his medicine from the day before has worn off. This means Asher is more aggressive and needs more time to finish tasks as simple as brushing his teeth.
Clarence was angry. He wanted to punish Asher, like spanking him. But he didn't. He knew that was not the way he wanted to raise his child. Even if he did, it would just make that day tougher for both him and Asher. They would fall behind.
On the wall in the dining room, Suzette had posted Asher's schedule.
"6:00 A.M. - wake up and start eating breakfast
6:40 A.M. – take your medicine
… "
Everything needed to be done at the precise time. At 5:30 a.m., when Asher was still sleeping, either Clarence or Suzette would put a 30 mg Daytrana patch to his buttocks. This medicine keeps him regulated. When he woke up, Asher needed to take his medicine for seizures and vitamins right at 6:40 a.m. Otherwise, when the bus came at 7:40, the drugs wouldn't have kicked in yet, prompting a nightmare for everyone. Asher would be cranky at school and might not follow his teacher's instructions. He wouldn't be able to control his emotions and might even punch someone, like what he did in the morning to his dad. Clarence and Suzette constantly worried about getting another call from the school, reporting more problems for their son.
"Asher, look at the schedule," Clarence told him. "Asher, you need to finish your breakfast in ten minutes."
Clarence works as a production designer in Los Angeles and New York and Suzette as a freelance accountant and finance consultant.
That day, after the punch, Clarence was frustrated. But he waited until both sons went to school and talked to his wife over the phone when they were both in their cars, on their way to work in Los Angeles. Suzette felt for Clarence. Each of them has to deal with the frustration of Asher's behavior. Suzette listened. She knew that Clarence needed to let his emotions out. Suzette wasn't there when the punch happened. The phone call soothed the couple and prepared them for another busy day at work.
Like many other people in autism community, Clarence heard that 80 percent of marriages involved with child on autism spectrum end up in divorce. According to Autism Society, a research organization, a child with autism complicated family relationships because parents have to invest the majority of their resources – money, time and energy – to the child's treatment and interventions. Though another study done by Kennedy Krieger Institute shows that the divorce rate among those families was slightly lower (64 percent), it is hard for an ordinary family to imagine the daily struggle and stress Clarence and Suzette have to live with.
This is the story of how the family has kept optimistic while dealing with every challenge in their lives. It is a conscious and continues effort for both Clarence and Suzette to tie the family together.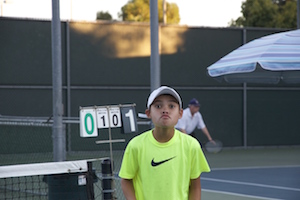 ****
Aug. 13, 2002 was the happiest day for the couple because of the arrival of a new family member - their first son. They named him Asher, meaning happy and blessed in Hebrew. The couple, devout Christians, chose a biblical name. The baby was beautiful – half African American from Clarence's side and half Filipino from Suzette. He had naturally curled hair and soft light brown skin. He brought much laughter to the family. As young parents, Clarence, who grew up in Omaha, Nebraska and moved to Los Angeles when he was 18, and Suzette, came to the U.S. with her parents from the Philippines in the 1980s, couldn't get enough from holding him. Every night they sang him a lullaby and watched him fall asleep. Clarence took selfies with Asher lying on his chest, and snapped pictures of Asher sleeping in his crib. Little did the couple know that their life was about to change.
On the sixth day after Asher was born, shortly after they brought their baby boy back home, Clarence was holding Asher in his muscular arms. Asher's tiny fingers and toes melted Clarence's heart. Asher looked peaceful. Without any warning sign, Asher started to tremble. Clarence looked at his baby and he didn't know what to do. He knew it was a seizure.
"What should I do?" Clarence remembered thinking. "I could feel the seizure. What should I do?"
One second, two seconds…
Asher was still trembling. Clarence was terrified.
"Oh my gosh, my baby turned blue."
The seizure lasted for 16 seconds. But to Clarence, it felt like hours.
"It was the darkest moment in my life," said Clarence.
Clarence and Suzette rushed Asher to the hospital. But pulse, temperature and respiration rate were normal. So the doctor asked Clarence and Suzette to leave the baby in the hospital so they could run more tests. Feeling helpless, Clarence wanted to do something for his son. So he went home and brought toys and blankets. He turned Asher's hospital ward into their temporary home.
"We stayed in the hospital for three weeks," said Suzette, a 5'tall woman with straight neck- length black hair. "It was our home."
In Suzette's eyes, Clarence is quieter and more withdrawn when an emergency happens. Suzette remembers calling every of her friends who might know something about children and seizure.
"I didn't have time to feel what I felt," said Suzette. "I had to find solutions."
Clarence reacted differently. He didn't want to share this with anyone. He did, secretly, called his buddy Ed, who has four children. Ed told him that he shouldn't be too worried because babies do all kinds of stuff and Asher would be fine. Clarence wasn't convinced. He debated - he could either be an ostrich that buried his head in sand when scared; or he could learn to accept the fact that something was wrong with Asher, and team up with Suzette to find solutions.
After three weeks the hospital dismissed Asher with no specific diagnosis. The doctor told the Majors to keep watching. They watched for four years – "living in hell," Clarence said -- before they finally received a definitive diagnosis: Asher has Autism Spectrum Disorder.
Before the autism diagnosis, when Asher was an infant and toddler, he would have 20 to 30 seizures a year. Over time the couple learnt how to handle Asher's seizure. They would remove everything to a safe distance from Asher so that he wouldn't get hurt. They would make sure Asher could breathe properly when he was seizing. They would check his pulse when he was back to normal. Later on, the couple stopped calling 911 unless the situation was out of their control. But no matter how much they became accustomed to the seizures, it was heartbreaking to see Asher's eyes roll back in their sockets when he began his seizures.
To understand everything they could, Clarence and Suzette would drive to any lecture in town related to Asher's problems and symptoms. They would recommend readings to each other and point out new studies. One day, Clarence read a medical journal saying that people could still hear when they were in a seizure. From that day, Clarence and Suzette started to talk to Asher when the seizure came back.
"We would tell him 'Asher, mommy and daddy love you. We are here with you.'"
They would say it with a shaky voice and tears in their eyes.
After years of trying different medicine, Asher's seizures came under control. But during those four years, the couple had to deal with new problems that arose almost every day. Asher developed rashes all over his face after having solid food and regulated powdered milk when he was seven months old. The doctor told them Asher was allergic to milk. The couple tired cow's milk instead, but that also gave Asher rashes. After running many tests, a doctor told the couple their son was allergic to almost everything. Asher is allergic to diary, to nuts and to many more foods. To Asher, nearly every meal is a variation of bacon and potatoes.
"Even the doctor was surprised to find out Asher had so many allergies," Clarence said, shrugging his shoulders. "He said the kid was screwed up."
Discovering a new problem and trying to solve it had become a part of the couple's life. They rarely had time for each other, as other young couples do. They couldn't call a babysitter in the neighborhood and enjoy a date night. They couldn't wake up naturally on a Saturday morning and chat over breakfast. Their life was more like a battle and they had to keep moving.
But they believed that God has always been with them no matter what. The couple had met at a Bible study class in November 1999. Both Clarence and Suzette grew up as Christians, and believed their religion tied them together. They believe God has a plan.
They read passages from the Bible and read essays on how to keep a marriage strong. On love, they read Corinthians 13:4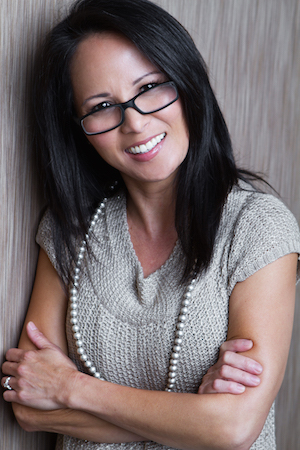 "Love is patient, love is kind. It does not envy, it does not boast, it is not proud. It is not rude, it is not self-seeking, it is not easily angered, it keeps no record of wrongs. Love does not delight in evil, but rejoices with the truth. It always protects, always trusts, always hopes, always perseveres. Love never fails."
When they are anxious, they read Philippians 4:6
"Do not be anxious about anything, but in everything, by prayer and petition, with thanksgiving, present your requests to God. And the peace of God which transcends all understanding will guard your hearts and your minds in Christ Jesus."
They learned to be better partners and better parents from personal growth. It's hard for them to find a time to sit down and to study together. So they usually squeeze time in between work and take notes when reading books such as Saving Our Marriage Before It Starts by Dr. Les Parrott III and Dr. Leslie Parrott, The DNA Of Relationships Teachings by Dr. Gary Smalley and The Five Love Languages by Gary D. Chapman. During the many phone calls they have everyday, they share notes and understandings from the reading. They also talk at night when their sons are in bed or on their way to church marriage group study and to marriage therapy, where they bring further discussions with their peers and therapist. The couple started marriage therapy years ago. It was Clarence's idea.
"I didn't grow up with a good model in my family," said Clarence. "So I would always think what's the best way to work things out."
For the Majors, a marriage therapist is a great way to smooth out their marriage when they have rough times.
"We know we need someone who is professional and unbiased to discuss our issues," said Suzette. "You can't really discuss it with your family because they will always be on your side."
The couple doesn't want to share too much about their therapy. But they have always been curious on how to improve their communication. Clarence describes himself as a workaholic. He loves to set up goals everyday and feels accomplished when he crosses out the tasks he writes down on his calendars. Suzette has mixed feelings about that. She admires Clarence's hardworking style, and the model he provides for their sons. But she wishes Clarence could sometimes take a break rather than indulging in work.
Sometimes the couple wishes they could reduce their workload. But raising two sons, one has autism, requires them to work longer hours. They pay 70 percent of Asher's medical bill, an estimated $ 3,500 per month, while the insurance covers the rest. They also pay $295 every week for Asher's speech therapy, private tutorial and tennis lesson. Like many other parents, Clarence and Suzette want to provide all they have for their children. This means they rarely have time for each other. They usually text and call each other in between work or on their ways to meet clients.
Yet, even with all the prayer, therapy, and carefully deliberate communication, as with any marriage, strains are inevitable, especially when it is involved with a child who has autism.
Four years ago, Clarence started to work in New York when he found a new manager who is based there. He often leaves for months at a time because as a production designer he can't leave the shooting site until the project is done. He usually works 12 to 18 hours a day. It is a challenge for everyone when Clarence is away. Eight-year-old Gad asked Clarence whether there was a magic that he could always stay at home but that money would fly into the house.
Asher doesn't cope well with his sadness of Clarence going far away for work; he is anxious and sometimes angry. Asher sometimes refuses to take Clarence's phone calls or say anything when Suzette hands him the phone. Clarence didn't know why Asher would behave like that until he read that children on the autism spectrum have difficulty expressing and digesting sadness. Because of that, Clarence would keep telling Asher he was going to New York for work months before he left. In this way, Asher would better accept Clarence being away. This helps Suzette.
"I know it's very hard for Suzette every time when I am in New York," said Clarence. "I would call home many times to make sure everything is fine."
Suzette doesn't like it when Clarence takes off to New York, but she understands that's the nature of his work.
Clarence was gone in New York for three months last summer. One morning, Asher got upset. Suzette couldn't remember what was the cause, but she knew one of the reasons was that Asher missed his daddy. Suzette remembers that day clearly because she had an important meeting with her client in Beverly Hills. She was getting ready when she heard Asher ran out of the house and into the street. Suzette dropped her hairbrush and chased after Asher.
"He is 12 years old now," said Suzette. "He is very strong."
Suzette wished Clarence were there because she couldn't hold Asher in her arms like what she used to do when Asher was five.
"I had to tackle him," said Suzette.
Her eyes filled with tears.
Asher tried to push Suzette away. But he failed. He then grabbed Suzette's glasses and threw them away on the grass. Suzette was crying. She couldn't let Asher go. She wishes she didn't have to tackle her son and saw his eyes filled with tears. But what else could Suzette do? If she let him run away, he could hit by a car. So she held Asher tightly until he gradually calmed down. Suzette let Asher stay at home with his nanny that day.
"It was best for Asher," said Suzette. "Perhaps he did not know how to express his feelings and just want to run away from me and Yaya (the nanny)."
Suzette was late for work that day. She called her client and explained the reason. On her way to work, she called Clarence. She needed to vent. But Clarence had a bad day too. One of the directors at work got fired.
"I was like 'oh, no. Not now,'" said Clarence, when he picked up Suzette's call.
He couldn't talk over the phone for too long because he had to focus on work, but he promised Suzette he would call later. It was hard to hang up the phone because he knew how hard it was for Suzette to take care of Asher alone.
****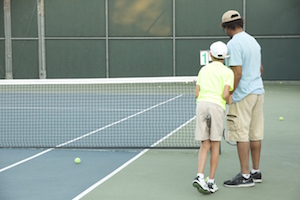 In Suzette's eyes, Clarence is the analyst at home. He loves to analyze things which helps him better empathize with Asher.
On the morning that Asher hit him, Clarence clamed himself down and analyzed Asher's behavior.
"Waking-up is hard for Asher because he hasn't took his medicine yet so he can't control his emotion well. It is also hard for him to wake up at 6 a.m. everyday…"
Clarence felt better after the analysis. It helped him talk to his son so that he could learn to handle his emotions.
"How would you feel, Asher, if you got punched in your face when you trying to wake me up?" asked Clarence.
"I… I…would be...sad," Asher said slowly.
"So do you feel what I felt this morning?"
Clarence held Asher's hands and look into his eyes.
Asher nodded.
"Can you tell me why you punched me?"
"I am sorry, daddy."
"It's okay. But can you tell me why you punched me?"
"I… I… wanted to sleep," said Asher.
He lowered his head and looked at his hands.
"I understand. Is there a better way for you to tell me you want to sleep, rather than hit me?"
Asher turned his head away. Clarence was waiting for his son to answer. Asher looked at his dad and nodded.
****
For Clarence and Suzette, despite the difficulty of finding time alone. They occasionally squeeze in time for a date night. To keep their marriage fresh and sweet, Clarence often surprises Suzette with tickets for comedies.
"Life is hard, "said Clarence. "I love to see her laugh."
No matter how many ups and downs they have, Clarence and Suzette always find the beauty in life. Sometimes they laugh and cheer for their children's achievement. Sometimes they are stressed because of work or their children got sick. But what holds them together and make them strong are their faith in God and their goal to be a better model for their children.
"We have never thought divorce or get separated is a solution," said Suzette. "The problem still exists even if you get a divorce. So why don't you just stay together and work things out?"
Their faith in marriage has never changed, since the day when Clarence knelt down and asked Suzette to marry him in Paris.
Reach Staff Reproter Scarlett Zhiqi Chen here.