Music
Why Do People Attend Music Festivals?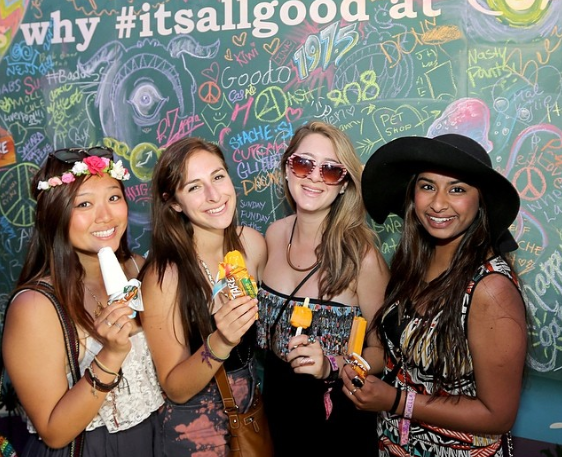 Why do we dish out over $300 to attend music festivals? After all, it's not the most sanitary place, there is hardly any privacy and 24-hour activities are bound to have some negative affect on your hearing. So why do we go to these gatherings celebrating music (besides the obvious of the love for the performers or the trendy outfits people wear)? There is definitely more to it than just paying expensive price entries and enduring germ-infested areas.
Anyone who has been to a music festival knows that it offers an experience like no other. There are at least five to 10 stages, all blasting music from beloved artists with thousands of fans singing along, colorful carnival rides all happening while you are running about with your friends trying to see all the musicians perform.
READ MORE: Best Music Festivals Abroad
Throughout the world there are different music festivals for the young to attend, which seems to suggest something. Going to music festivals gives us permission to enjoy life with no worries or cares--it gives you a sense of freedom, even if it is only for three days. Music festivals lets the youth be goofy, enjoy good food and incredible music without worrying about schools, jobs and responsiblities. After all, the music festival is well organized and everything is planned for you already so why not? Seems like the young all over the world are craving a break from the high pressures of becoming an adult has.
Going to music festivals also allows us to actually network and make friends in a casual, relaxed setting. Everyone comes to forget their woes and just wants to have a good time, which means everyone is bound to be a little bit more friendly. This gives us a chance to explore new cultures and expand our knowledge. Plus, who wouldn't bond over good food and music?
Going to festivals is more than just wearing cute outfits, flowercrowns, listening to music or making friends. It gives us the chance to truly not care about the troubles that are so often the center of our lives. So as Coachella has it on their colorful chalkboard, #itsallgood (until you have to go back to reality.)
What are the reasons you attend the music festivals?
Reach Staff Reporter Natalie Gennaoui here. Follow her blog here.