USC Sports
USC Bullied By UCLA In Second Half, Fall 83-66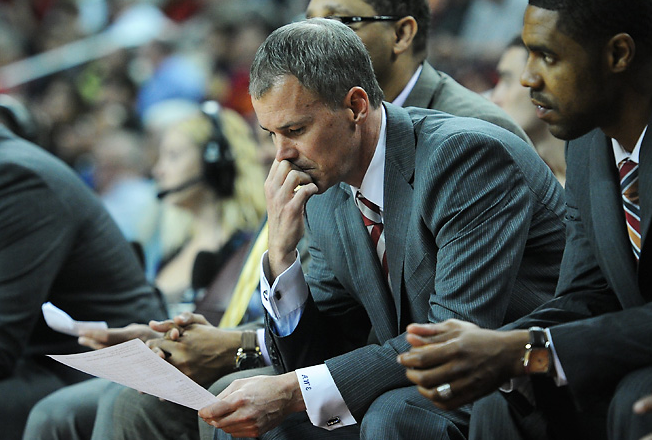 UCLA still runs Los Angeles, at least on the hardwood.
The annual crosstown basketball matchup between the USC Trojans and the UCLA Bruins was expected to be closer than usual this year. The Bruins had been struggling early in Pac-12 play against lesser opponents and the young Trojans had been playing well in spite of their youth.
But Wednesday night, it was the same old story as UCLA came into a loud Galen Center and shut down USC, 83-66.
The Trojans, led by Nikola Jovanovic (20 pts), were actually leading by three points at one point late in the first half, but lost the lead early in the second half, thanks to a blistering 23-2 UCLA run.
"They outplayed us this evening," Coach Andy Enfield summed it up. "We had a three point lead with three minutes left in the first half and couldn't hold it."
USC's bigs were outmuscled under the basket, surrendering 41 rebounds to the Bruins, 11 of which were offensive. The Trojans recorded just 20 boards, their lowest total of the season.
"We just gotta be tougher," captain Darion Clark urged. "They're bigger than us, but that's not an excuse."
When asked about the difference in rebounds, Enfield surmised, "[It was] the difference in the body types of our players. That's a weakness of ours."
SEE ALSO: USC-UCLA: A Crosstown Preview
It wasn't just the big men that didn't show up to play on the defensive side of the ball; USC's guard play was uncharacterstically poor as well.
The Trojans' starting guards finished just 9-for-28 from the floor. Sophomore captain Julian Jacobs had to be taken out early after recording two fouls in the first five minutes. He started the second half with three in just four minutes of game time and never regained composure after that. Elijah Stewart was held scoreless for most of the game as well until he knocked down a garbage time three-pointer.
"I thought our guards weren't controlling the game," Enfield said. "You need to have someone on your team step up and make shots."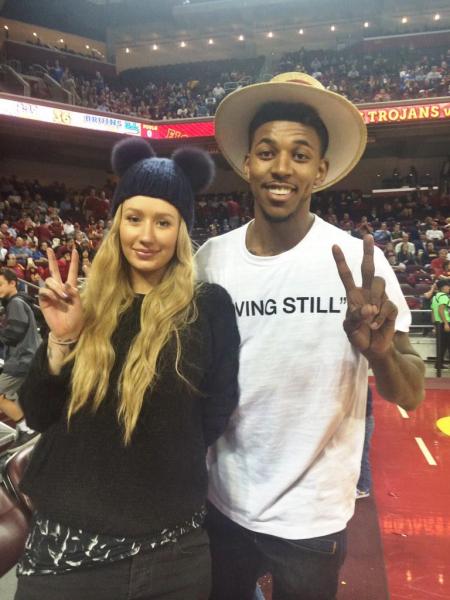 UCLA had no such problem making shots tonight. The Bruins shot 56.5% from the field and had two players record 20+ points, Norman Powell (22) and Bryce Alford (21).
Though the Bruins had been struggling in recent weeks offensively, Enfield pointed out that UCLA's success Wednesday night was due simply to offensive efficiency: "Well, their shots went in the basket tonight."
Jovanovic may have been the only silver lining for the Trojans on the night, but even he wasn't in the mood to celebrate his play.
"I did my best, he admitted. "But everyone needs to contribute and play hard."
Clark added, "We've been pretty inconsistent starting the second half this season…A loss like may wake us some more. Eventually we gotta wake up, or else it'll keep happening."
It hasn't been a great start for Enfield and his Trojans against the Bruins. Under the second year skipper, the Trojans have lost to UCLA three times by an average of 23.7 points per game.
But when asked whether his lack of success against the school's crosstown rival discouraged him much, Enfield jokingly retorted, "We haven't beat a lot of teams."
USC (9-8, 1-4) plays next at Oregon Thursday night. UCLA (11-7, 3-2) continues its Pac-12 play against Oregon State.
NOTES
The crowd at Galen Center was unusually boisterous Wednesday night, filled with 6,253 students and alumni.
USC alumnus and NBA Looney Tune Nick Young and his pop star girlfriend Iggy Azalea showed up at Galen Center at the end of the first half. Their presence may or may not have been the catalyst for UCLA's dominating run to open the half. The highlight of the game was Swaggy P and Iggy's brief, but aggressive, moment on the Galen Kiss Cam. Iggy licked Young on the cheek to his surprise, but the flamboyant Lakers guard responded with an aggressive make-out. Good fun was had by all.
UCLA freshman stud Kevon Looney struggled early, but finished with a double-double in front of multiple NBA scouts from teams including the Toronto Raptors and Los Angeles Lakers.
Oh, and this happened:
Reach Sports Director Jeremy Bergman here. Follow him on Twitter @JABergman.