NBA
Picking The Eastern Conference All-Star Reserves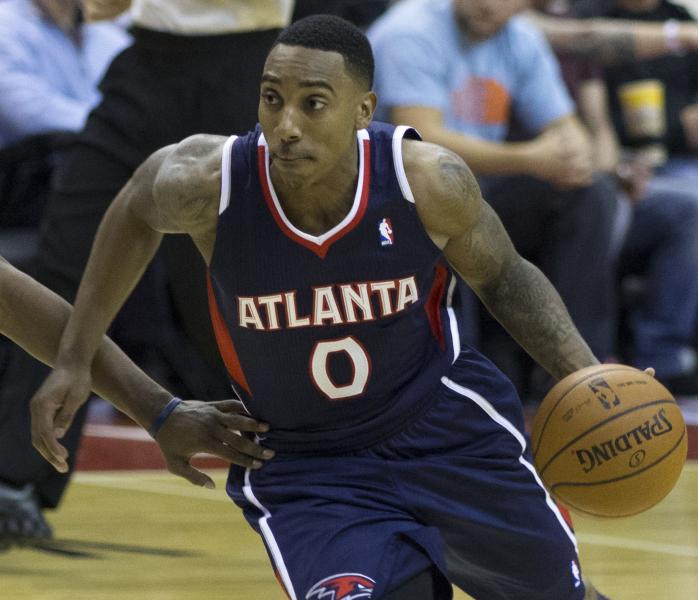 Kyrie Irving (Backcourt, Cavaliers)
Uncle Drew was fourth in the Eastern Conference guard voting despite some questionable play on the defensive end. Still, he's been good, averaging 21 points and 5 assists on the season, but given the Cavs' surprisingly unimpressive inaugural half-season there could be a few players who are more deserving than Kyrie for this spot. I'd expect the coaches to vote for him, though.
Tyson Chandler blocked a shoe.
Jimmy Butler (Backcourt, Bulls)
Speaking of surprises, have you seen the year Jimmy Butler is having? He's had a Paul George-esque rise in production in his third year and has been the best player on the Bulls this season (no offense to Pau, an all star in his own right). He's putting up 20.5 points, 3.2 assists and pulling down six boards a game while leading the Eastern Conference in made free throws, trailing only James Harden for the NBA lead. He apparently cut himself off from distractions like cable and internet to focus on basketball this off-season, and it seems to have paid off, as he's another player who should be an all-star lock.
Trevor Booker beat the shot-clock and simultaneously defied all logic with this tip-in.
Jeff Teague (Wild Card, Hawks)
Still speaking of surprises, Teague has been the floor general for the Eastern Conference's most surprising team of the year. The Hawks have been utterly dominant, and Teague has been a huge part of that on both ends of the floor, sporting the highest PER of all Eastern Conference point guards. He's averaging an incredible 8.5 assists to 1.9 turnovers in January while playing above-average defense according to Real Plus Minus (RPM), a stat that helps determine a player's net contribution to a box score independent of the performance of his teammates. He got no love in the fan ballots, only receiving 83,900 votes, but I hope the coaches give him the nod. His teammate Kyle Korver will also be in the running given the fine season he's having as well, but I feel Teague has been more deserving.
LeBron left Jay-Z staring in disbelief with this jumper. Beyoncé seemed unfazed.
Dwyane Wade (Wild Card, Heat)
Wade has surprised no one this year, putting up his usual gaudy numbers and missing games due to various leg issues. Still, despite the injuries he leads all Eastern Conference guards in PER and is putting up nearly 22 points and 5.5 assists per game. He's proven that even given his advanced age, he can still be productive and efficient without LeBron around to occupy the opponent's best defender. He should be another lock.
Brandon Knight missed a wide open layup. The bench reaction was priceless, but the story has a happy ending as Bad Luck Brandon wound up the hero of the eventual Buck's triple overtime victory with some clutch play down the stretch.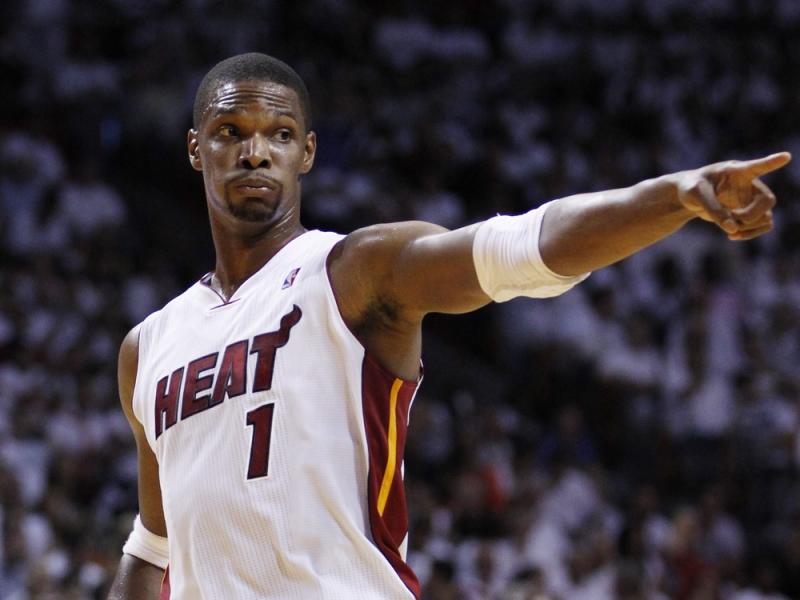 Chris Bosh (Frontcourt, Heat)
Bosh has also been nicked up this season, but that hasn't stopped him from being arguably the most productive big man in the Eastern Conference this season. He's developed his 3-point shot even further this season, making 1.5 a game at a 38.1% clip, up from just 0.9 per game at 33.9% shooting just a season ago. He's been really good for the middling Heat this season, and should a guarantee to suit up for his conference's all-star team.
Anthony Davis blocked two shots in two seconds.
Paul Millsap (Frontcourt, Hawks)
Any other year, Millsap may have been overlooked by the coaches picking the All-star reserves. However, this has been far from any other year, as the Hawks have simply dismantled the Eastern Conference en route to winning 29 of their last 31 games. Millsap's production on both ends of the floor have been integral to the Hawks' success, and I'd assume that the coaches will see that.
Kobe showed us that he's still got some old man tricks up his sleeve. Let's wish Mamba a speedy recovery from a torn rotator cuff.
Greg Monroe (Frontcourt, Pistons)
Realistically, this spot is more likely to go to Al Horford for all of the reasons listed above with Millsap. However, the year that Monroe has been having, especially following the Josh Smith waiver, should not be ignored. Monroe has been dominant since the start of the new year, averaging 16.2 points on 53% shooting, 12.6 rebounds, 3 assists and a steal per game, and has been a major part of the Pistons recent surge in the wake of J-Smoove's sudden departure. He's had an all-star season, though it'd be tough to argue against Horford, and either Kevin Love or Monroe's teammate Andre Drummond could get in as well.
Derrick Rose is (mostly) back, seemingly healthy and hit my favorite buzzer-beater of the season so far. Good to see him shaping back into form.
Backcourt Honorable Mentions: Kyle Korver (Hawks), Kemba Walker (Hornets), Brandon Jennings (Pistons, out for season), Brandon Knight (Bucks)
Frontcourt Honorable Mentions: Al Horford (Hawks), Andre Drummond (Pistons), Kevin Love (Cavs), Nikola Vucevic (Magic), Al Jefferson (Hornets)
Reach Staff Reporter Billy Lennon here.