Music
Most Anticipated Albums Of 2015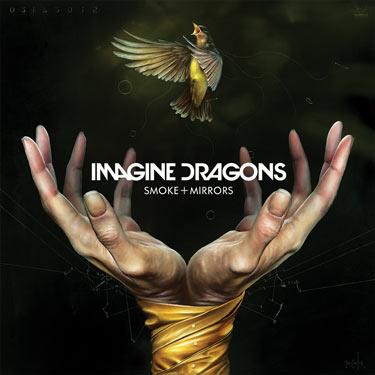 2015 has already seen the release of some awesome albums, including Fall Out Boy's latest "American Beauty/American Psycho" and Meghan Trainor's "Title."
But the year is only just beginning and a lot of new music is coming our way.
From Fergie, who hasn't released a solo record since "The Duchess" (2006), to everyone's favorite Canadian Drake (or Justin Bieber... Take your pick), here are some of 2015's most anticipated albums.
READ MORE: 11 Best Albums Of 2014
TBD, Fergie
Fergie is coming off an eight-year hiatus from life as a solo artist and anticipation is building for what her sophomore album will bring. After years as a member of the highly-successful hip-hop group The Black Eyed Peas, many are excited to see how she follows up still-popular hits, such as "Fergalicious" and "Big Girls Don't Cry."
The first single off her new album, "L.A. Love (La La)" has been released to great critical and public reception with an old-school hip-hop feel that takes fans back to "The Duchess." Fergie's experience as a mom and wife is more than likely to influence her new album and fans should expect to see a new, more mature side to the singer, but the core of her music will reflect the sassy artist and musician that we all know and love.
Both title and release date are currently unknown.
TBD, Justin Bieber
As we all know, Justin Bieber has come a long way since he was the pop world's golden boy. Over the past few years, this seemingly innocent teenager spiraled into drunk driving and bar fights - quite the contrast from his previous public image.
READ MORE: White House Responds To Petition To Deport Justin Bieber
Bieber decided that it was time to grow up and it's expected that his new music will take a more mature tone to reflect his new self. His complicated relationship with pop princess ex-girlfriend Selena Gomez is sure to add another interesting layer to an already highly anticipated album.
Bieber has come a long way since he released "Believe" (2013) and his new life experience will surely factor into his new sound.
Both title and release date are undetermined, but it's expected to be released around his 20th birthday, so look out for the new album around March 1.
"Smoke and Mirrors," Imagine Dragons
Since Imagine Dragons burst onto the scene in 2012 with "Night Visions," they've had an incredibly successful few years fueled by hits like "Radioactive," "It's Time," and "On Top of the World." And after two years of touring all over the world, the band took a brief hiatus to record their new album "Smoke and Mirrors."
Fans should expect great things if the first two singles "I Bet My Life" and "Gold" are any indication of the overall feel of the album. Both singles feature the driving percussive sound of the first album, but with a slight folksy twist.
The album comes out on February 17.
TBD, Gwen Stefani
Gwen Stefani is another musician making a comeback as a solo act and fans cannot wait for her next album. She's been incredibly successful as a solo artist and as the lead singer of ska band No Doubt.
The first two singles of her new album "Baby Don't Lie" and "Spark the Fire" combine the best of old Gwen with the new and more mature one. The ska-punk style from her days in No Doubt in combination with new hip-hop-inspired beats ensures that fans recognize the Gwen they love, as well as her growth as a musician and person.
With the announcement of her first solo concert in six years at the Orpheum in Los Angeles, she's embracing life as a solo singer and tickets are sure to sell out fast.
Both album title and release date are to be determined.
"Rebel Heart," Madonna
Madonna is back and better than ever with her thirteenth studio album "Rebel Heart." She rose to the top by pushing boundaries and as she comes off the heels of a controversial world tour, this album is sure to be no different.
The singer's come a long way since she first became a household name and she's skillfully navigated through an ever-changing world of music by making sure to work with current producers and artists, like Diplo, Avicii, Nicki Minaj, and more.
Six tracks are currently available for download and, if these tracks are any indication, this album is sure to be another Madonna smash hit.
The album will be released on March 9.
TBD, Frank Ocean
It's been two years since Frank Ocean released his Grammy-winning album "Channel Orange" and fans can't wait for his next album. The recent release of the track "Memrise," a dreamy love song filled with his signature crooning, has raised excitement for a new album that will inevitably be filled with similarly beautiful and creative tracks.
Ocean's shaken up his management in anticipation of his new album and musical growth is sure to follow. The singer worked with a variety of producers and artists, such as Pharrell, Danger Mouse, Hit-Boy, and Rodney Jerkins, to create a new and exciting sound.
It's going to be hard to follow up from his incredibly successful first album, but the buzz is that his sophomore album will not disappoint.
Both album title and release date are unknown.
TBD, Bruno Mars
Bruno Mars' fame has skyrocketed since his explose performance at the Super Bowl last February. His high-energy halftime show proved his worth not only as a musician, but also as a true pop sensation and fans cannot wait to see what this singer will do next.
He's become famous for hits, such as "Grenade," "Just the Way You Are," and - more recently - "Uptown Funk" with Mark Ronson, a single which has receive positive critical and fan reaction and has managed to ingratiate itself into every area of life. If you've turned on your radio in the past few months, you've surely heard it.
Mars' albums have sold more than 12 million copies worldwide and his fourth record is sure to follow up nicely.
Both title and release date have yet to be announced.
"Lost Files," Rihanna
After a two-year hiatus from releasing albums, Rihanna is back and ready to drop her eighth studio album "Lost Files." Although it was originally set for a November 14 release, it has since been pushed back and is assumed to be released sometime in early 2015.
The tracklist has been release and fans are very excited to see what the new album will sound like. Two years of work and recording - only to be interrupted by her stint with Eminem on "Monster" and the tour that followed - are sure to have resulted in musical growth and possibly a new and edgier Rihanna.
"Tha Carter V," Lil Wayne
Lil Wayne's eleventh studio album "Tha Carter V" has been head hostage by Cash Money Records due to creative differences for almost a year now and both fans and Weezy himself are tired of waiting.
The rapper's announced that this will be his last studio album and that he's going to retire after touring to spend time with his kids, but the longer the delay goes on, the more difficult this will become.
Also the fifth and final installment of "Tha Carter" cycle, this album is sure to be big. The record's first single "Believe Me," featuring Drake, was released in May and though it has received positive reviews, it has only made fans and critics more anxious for the full record.
The album release is still unknown, but hopefully that will change very soon.
TBD, Kendrick Lamar
Kendrick Lamar has been working on the follow-up to "good kid, m.A.A. city" (2012) for almost quite some time, but after years of work, he's ready to release his art.
Lamar's recorded 30-40 songs for the new album and has worked with Dr. Dre to ensure the best album possible. The lead single "i" has been nominated for two Grammys, indicating that the album will be just as successful commercially and critically.
The rapper has been hailed as "hip-hop's savior" with his emphasis on "art for art's sake" and his realistic storylines that ring true with fans. He has always strived to remain true to himself and is very critical of his own lyrics. His signature style has gathered a large fanbase and anticipation is building.
Both album title and release date have yet to be announced.
"Views From the 6," Drake
Drake is currently flying high on success and his sixth studio album is sure to only add to his already massive fanbase. The first three songs off the record has already been released and fans and critics alike are respnding well.
"6 God" continues with his tough guy, "Started From the Bottom" attitude, whereas "How Bout Now," produced by Boi-1da, showcases a more vulnerable side of the artist. "Heat of the Moment" features a laid-back, sultry vibe and the combination of the three indicates that the album will continue in a similar vein with lots of interesting musical variety.
Drake is set to take charge this summer, headlining festivals like Coachella and the Governors Ball, with his new and exciting musical tone.
The release date is to be determined.
TBD, Kanye West
Last, but certainly not least, Kanye West. There is perhaps no one more overexposed right now than Kanye, Kim Kardashian, and their adorable daughter North.
His first song released since the critically-acclaimed "Yeezus," "The Only One," is already showing a new and more sensitive side of Kanye. The loving tribute to his mother who passed away in 2007 and to his daughter indicates that while the rapper is not likely to turn his back on the intensity of his take-no-prisoners sixth album, his new life as a husband and father is sure to influence his music one way or another.
Kanye is one of the most awarded artists of all time and his various awards have come from constant growth as an artist and now as a human being.
Both title and release date are currently unknown, but we can all be sure that when the album does drop, it will do so with a bang because Kanye never does anything small when he could do it big.
Reach Staff Reporter Sasha Bartol here.