Film and TV
'Project Almanac' Cast Shares Their Experience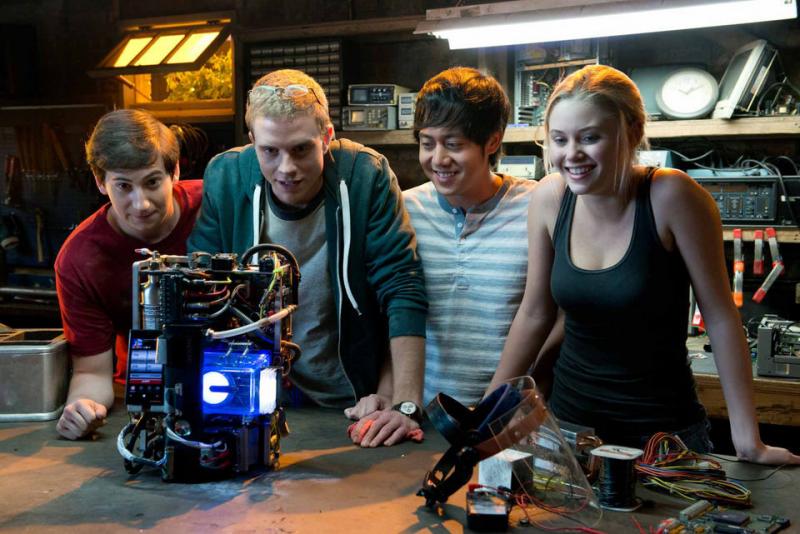 We had the chance to speak with the cast of sci-fi thriller "Project Almanac," to be released in theaters this Friday. The film follows the journey of high schoolers who create a time machine to go back and alter the past, but it doesn't come without consequences.
The cast talked about everything from their high school experience to being compared to other sci-fi thrillers such as "Chronicle".
Does the movie portray your high school experience?
Jonny Weston, who plays the protagonist David Raskin, says he drew some inspiration from his high school background. "I wasn't a nerd by any chance," Weston said, but he was a misfit. "I wanted him to be somebody that somebody can relate to." But his experience 10 years ago isn't the only thing he wanted to convey.
He believes the central theme of a time machine illustrates every person's weakness—addiction. "David got sick through the time machine and travel," he explained. He says the unavoidable addiction is ultimately the reason for the use of a time machine.
What was it like working with producer Michael Bay?
"He gave us all jobs and that's a really nice thing," joked Sofia Black D'Elia, starring as Jessie Pierce, the girl David has a crush on.
Bay took a hard look at every single scene, which let the cast focus solely on their jobs as actors, according to Weston. "He's gonna let you know what's going right and what's going wrong," he said.
How did you make the transition from TV to film?
D'Elia noted the freedom to change the script for each character is completely different in the two mediums. For TV, "by the time the script comes to you, it's been through the network, the studio and the writer's room, so you can't really change it too much," she said.
Every cast member agreed that the screenwriters, Andrew Stark and Jason Pagan, were very flexible in editing the script to better fit the actor's vision of the character.
"If we have something like a goofy, hilarious line that we just made up, we go home and write it in the script and then it would be there the next morning. That's uniquely a film thing," Weston said.
What is your reaction to being compared to found footage movies like "Chronicle"?
"We never try to pretend like we're the first time travel movie that's ever been made," D'Elia said. She explained that one could say the film is similar to "Chronicle" because of their found footage components, but the films revolve around different themes.
"'Chronicle' is, I think a much darker film than ours," she said. "I think it ["Project Almanac"] has relationship stories more than anything else… So maybe something more like great 90's rom-coms for me than anything else."
"No doubt we'll be compared to 'Chronicle' because of the found footage aspect," Sam Lerner, who plays one of the friends Quinn Goldberg, said. But he told us the comparison is an honor, rather than a threat.
How do you feel about the movie release being delayed?
Lerner says although it was a bummer at the time, the cast is excited as we move closer to the opening date.
"When they thought it was going to get pushed, as actors, we'll never understand the inner workings of that side of the job, and all we can do is say 'Ok. And when will see it?'" D'Elia said.
Weston says the cast shot additional parts for the film to make it more complex. "They were doing it in order to create a proper campaign and release it in other format," he said.
What would you do if you could time travel in real life?
Weston admitted, "I would be completely selfish and I would go back and grab a baby velociraptor and raise it myself. I'm dead serious."
Allen Evangelista, who plays the hacker friend Adam Le, wanted to relive his best concert memories, while Ginny Gardner, starring as Christina Raskin, wanted to travel to the future, far beyond the extent of "Project Almanac".
"I would love to go to the future 100 years to see what the world looks like then," she said.
"Project Almanac" hits theaters Jan. 30.
Contact Entertainment Producer Diana Lee here and follow her on Twitter here.