Politics
L.A. County Paves Way for Wave of Historic Landmark Designations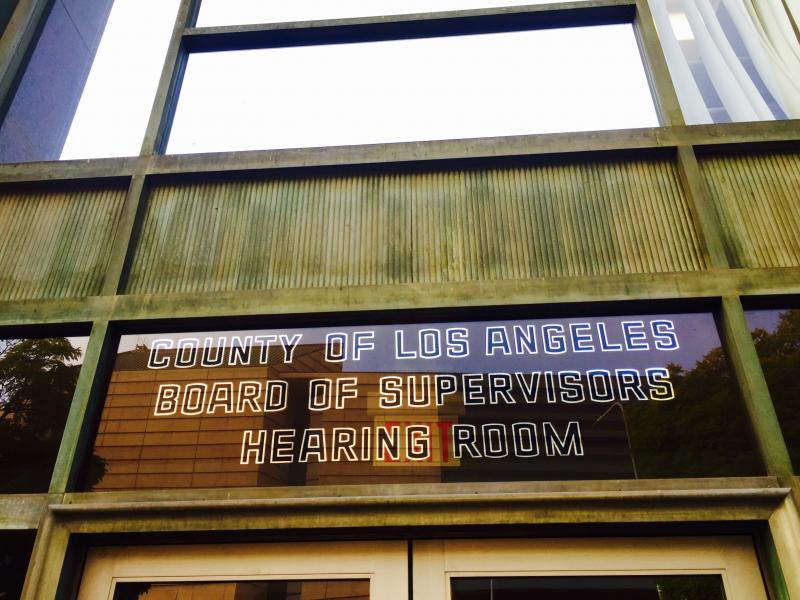 The Los Angeles County Board of Supervisors approved an ordinance that would make it easier to designate historic landmarks in unincorporated parts of the county.
The ordinance also allows property owners to apply for historic designation of their properties. Representatives from county landmark and regional planning departments voiced their support.
The measure faced fierce opposition from a group of South L.A. residents.
SEE ALSO: Must See L.A. Landmarks
Long-time View Park resident Reginald Carson said the View Park Conservancy, a historical preservation organization in the area, has been soliciting funding for historic designation from elderly people in the community. Property owners who apply for landmark status have to pay thousands of dollars in application fees.
He suggested that Supervisor Mark Ridley-Thomas, 2nd District, had connections to the group, and said assigning historic designation in lower-income neighborhoods was a means of raising property values and driving out poor residents.
SEE ALSO: Board Of Supervisors Faces Historic Changes
Ridley-Thomas denied any wrongdoing.
"Frankly, you are incorrect and misinformed," he said.
The supervisor said the ordinance makes it easier for the County to create historic landmarks, but that no communities have been targeted for landmark status.
The Board also approved the Sheriff's Dept. request for a four-year Sole Source contract extension to DataWorks Plus, a technology company that operates a digital mug shot system for the county.
Supervisor Hilda Solis, 1st District, said Sole Source agreements needed to be reevaluated. She said these agreements shut women and minorities out of the bidding process. The board called for a countywide review of Sole Source agreements, and asked the Sheriff's Dept. to solicit bids from other mug shot companies.
Genevieve Clauvrel, typically a critic of the board, praised Supervisor Solis.
"In a county like Los Angeles, it's asinine to have a sole vendor contract," she said.
Contact Staff Reporter Jonathan Tolliver via email here. Follow him on Twitter here.