Health
International Travel For Healthy Adults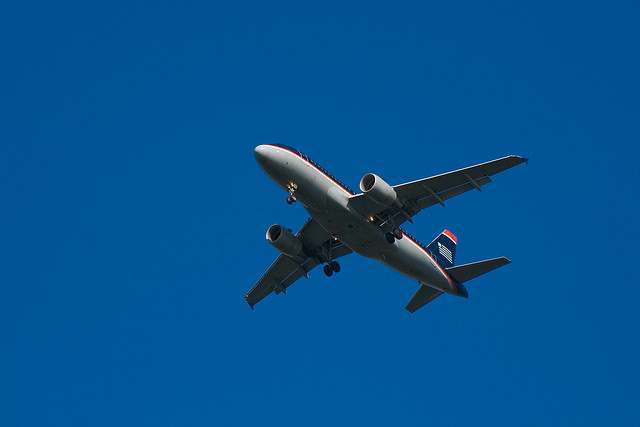 More than 30 million U.S. citizens travel to foreign destinations annually. People travel for business, to visit friends and family, for education and just plain (or should that be plane) have fun.

Before traveling, check the Centers for Disease Control and Prevention (CDC) website for up-to-date information about health risks to the area of your destination and then click on Travelers' Health.

Also check out the U.S. State Department website for information about safety risks, such as terrorist threats and civil unrest.

SEE ALSO: Fleeing The Flu

The duration of your travel, destination and planned activities will dictate what you need to do prior to departure. Travelers' diarrhea and trauma, mainly car crashes, are two of the most common maladies that affect travelers.
Learn about your destination, including information about the weather, culture, local customs, driving laws, crime risks, food and activities ahead of time. This will help you prepare for your trip.

Know the access to medical care at your destination.

Check if your insurance provides coverage for international destinations. If not, you may consider purchasing travelers health insurance.

Visit a travel healthcare provider at least 4-6 weeks before departure.


a. You want to be sure your routine vaccines are up-to-date; a tetanus booster is important if you are planning adventure travel. Get your flu vaccine if it's flu season (either at your departure or destination, remember its winter in the Southern Hemisphere in our summer).
b. Some countries require vaccinations to permit entry (e.g. yellow fever vaccine for some African and South American countries). You may need anti-malaria medications and you'll need to start taking these before departing. Special vaccines may be needed for some activities, for example if you are going to work at a wildcat rescue in Africa, you may need pre-exposure rabies vaccination.
c. Prescription medications – be sure you have enough of your regular medications for the whole trip. If you will not have access to medical care, you may carry an antibiotic with you for self-medication. For example, dysentery (bloody diarrhea) may be treated before you can access medical care. Additional medications may be prescribed for adventure travelers, like preventative medicines for altitude sickness for mountain climbing.
d. A travel medicine doctor may have other tips for safe and healthy travel – its time and money well spent…after all, you don't want to be sick during your trip.

For long flights


a. Get up and walk in the aisle when it's safe.
b. Drink plenty of water, and it's likely best to avoid alcohol and caffeine.
c. Keep medications in a bag under your seat (in case turbulence prevents you from getting up)
d. Keep snacks in that bag too – who doesn't want to munch when sitting still so long? But keep the snacks healthy, you'll feel better.
e. Toiletry items – morning breath happens even if it isn't morning…carry toothpaste and toothbrush, facial towlettes and any other items that help you feel fresh. Alcohol-based hand sanitizer or moist towlettes also good to have on-hand (literally).
f. Sleep aids – pros and cons for this topic. Some adults find melatonin helpful (likely okay for children older than 6 years but check with your pediatrician). Some travelers like to use diphenhydramine (Benadryl) for its drowsy affects but many complain this isn't a good sleep. For serious need of sleep, discuss with your doctor the use of a prescription sleep medication, such as Ambien. Jet lag is usually brief, with recovery taking about ? to 2/3 the number of days for the number of time zones crossed.
g. Take your own mini-pillow and blanket for long flights; definitely, more cozy - just ask Snoopy and Linus!
Travel with basic medical supplies:
a. First Aid Kit - simple first aid kit (e.g. Band-Aids, tapes, gauze, topical antibiotic cream.) Pre-made kits can be obtained at the American Red Cross or local retailer such as Target, Wal-Mart, or pharmacies.
b. Think about your water source in developing nations; most tap water is contaminated with infectious agents including bacteria, viruses and parasites. Follow CDC water guidelines. Water disinfection is important! Flavor enhancers may help the taste.
c. Be careful with food too, "Boil it, peel it, cook it or forget it!
d. Carry some common over-the-counter medications, such as analgesics (name brands like Tylenol or Motrin), decongestants, anti-histamines (such as Benadryl) in case of an allergic reaction and anti-diarrhea agent (such as Imodium) for travelers over the age of 6 years. I recommend buying medications in the U.S. because I know they have followed U.S. Food and Drug Administration regulations for safety and purity.
Preparation, prevention and precautions can make a big difference in enjoying your trip.
Bon Voyage!
Reach Contributor ChrisAnna Mink MD here. Follow The Science Desk here.