Opinion
Pondering Space And Time In The New Year
"In this world, there are two times. There is mechanical time and there is body time...they do not keep clocks in their houses. Instead, they listen to their heartbeats. They feel the rhythms of their moods and desires."
- Alan Lightman, Einstein's Dreams
A year ago today, we lost a dear family friend too soon. He was a fellow member of the Trojan family, a devoted father, and one of those people whose internal light was so bright, it seems it could only shine for a short time here on Earth. I sadly recently learned of another bright light extinguished suddenly and too soon, that of the kind and brilliantKi'tay Davidson, who I met just recently on a visit to the Goldhirsh Foundation. Ki'tay's spirit and strength also loomed so beautifully large, it seems his family and friends are comforted by the unexplainable, metaphysical space he occupies in their hearts and memories.
Reflecting on loss, particularly at the dawn of a new year, brought to mind themes I've been thinking about in my writing, art and work lately: time, spirit, love, memory. Time and memory (and arguably even love) could theoretically be explained in scientific terms, as functions of relativity and and supposed compatibility, but what can we make of the spiritual realm where real passion and truth exists? Where time and space—and frankly—science and rules do not seem to apply?
How real and relative is time and space when it comes to who and what we love the most?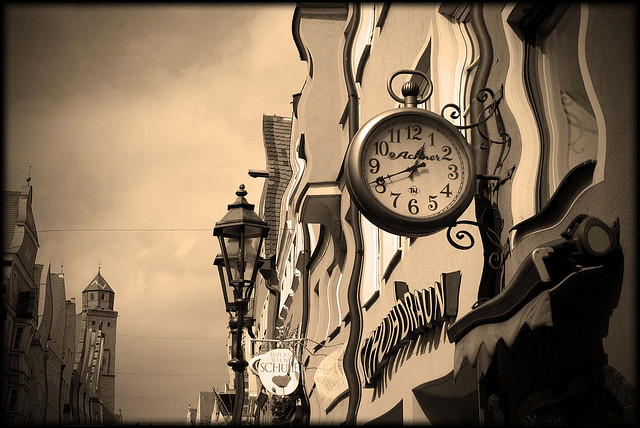 For the techie or practical advice-inclined, I came across a lighthearted but decidedly thoughtful essay in TIME by Kristin van Ogtrop a couple of days ago, about our new found gen-pop culture obsession with "hacking" everything in life—from our morning makeup routine to planning a party. She argued that everyone should take note of the "UN-hackables," the moments that cannot and should not be rushed. Here's my favorite excerpt:
"For example, you should not hurry your lacrosse-obsessed 7-year-old son's long, digressive, boring plot summary of the movie Crooked Arrows, as much as you're dying to check your email. He sees that phone in your hand and is really hoping you don't look at it...
Don't hack the conversation you have with your parents about what life was like for them when they were your age...
Don't hack taking a walk with your arthritic 11-year-old Labrador, whose time on this planet is coming to a close. Speaking from experience here...
Don't try to hack bulb planting, pruning perennials, plucking your eyebrows, making a cake from scratch, sewing on a button, composing an email to your boss or writing a speech that you must deliver at a wedding, retirement party, graduation or funeral. For all these activities, there is no way insufficient effort will produce optimal results. Or to put it in engineering terms, 'garbage in, garbage out.'"
If you're like me, and you're looking for a more romantic explanation, refer to any of the Richard Linklater "Before" trilogy films or his most recent 12-year-long feature, Boyhood, for exquisite discussions of the fragility of time. And of course, there's always 525,600 ways to measure a year for visionary playwright Jonathan Larson. For him, there's only one thing worth forgetting: regret.
So this year, take the time, and make the time, even when there is no time. And if time is relative, and memories fade, then what do we really know to be true?
Only this moment. Make it last forever.
Contact Kristin here or follow her on Twitter.