Books
Guide To The Hottest Books Of 2015: January & February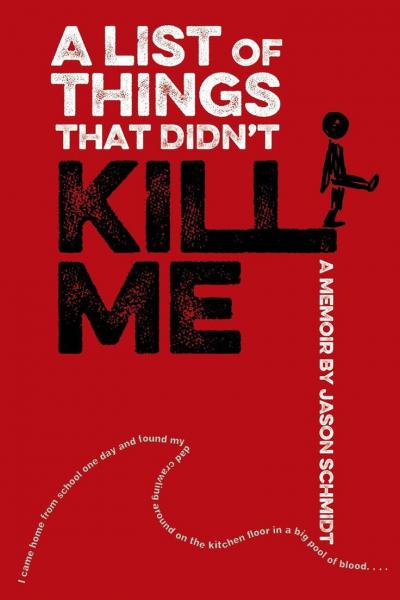 This is certainly shaping up to be the year of narrative warfare. In a golden age when TV, movies, music and video games all have so much to offer in the way of storytelling, books really need to earn their keep in people's increasingly busy lives. Luckily, this year's literary offerings are unquestioningly bold and exciting with something to look forward to for all avid readers, regardless of their preferences.
Here are a handful of books to snag from the shelves each month (just in case you need a little something extra to supplement your school reading list):
January:
"A List of Things That Didn't Kill Me" by Jason Schmidt (Jan. 6th)
For those of you who want to start the year with an inspirational memoir, this may be the way to go. While Jason Schmidt was still in middle school, his father was diagnosed with HIV, prompting Jason to develop an almost compulsive tendency to lie in order to protect his home life. Distrustful and disillusioned, Jason reflects on his struggle to find a "moral center in a world that doesn't seem to have one." For anyone who enjoyed watching "The Normal Heart" on HBO last year, this story of a child's attempt to make sense of the AIDS crisis developing around him is a can't-miss.
"Almost Famous Women: Stories" by Megan Mayhew Bergman (Jan. 6th)
In her latest short story collection, "Birds of a Lesser Paradise" author Megan Mayhew Bergman once again captivates readers with tales of women who achieved, or nearly achieved, some form of celebrity over the course of history. Mayhew's precise writing removes any potential caricatures that might appear in such a retelling, and instead pays homage to these brave, unapologetic women. When speaking about the book to NPR, Bergman explains that "there was something stopping me about playing with historical fiction, but these characters, these women, they took up residence in my imagination…I sort of fell in love."
"The Girl On The Train" by Paula Hawkings (Jan. 13th)
Ready for the next "Gone Girl?" Hawkings' debut novel introduces six characters interconnected by a combination of matrimony, infidelity and murder. A regular train commuter, Rachel spots a couple sitting on their rooftop looking positively picturesque. Just days later, however, Rachel spots a stranger in the garden and learns of the seemingly tranquil wife's disappearance. With an expert balance of character development and suspense, Hawkings has even managed to charm DreamWorks (who've acquired the rights for a film adaptation of the captivating novel); don't wait too long to pick this one up or you might see it on the screen first.
"Binary Star" by Sarah Gerard (Jan. 13th)
Binary Star is one of those novels where the reviews are just so touching and unusual that its hard to imagine a book good enough to live up to all the hype. The novel centers around the complexities of a long distance relationship in which the girlfriend is battling anorexia and the boyfriend is struggling with alcoholism. While the description of the novel may sound a bit too much like Portlandia, the prose of the novel is supposedly stunning. As Justin Taylor writes, "Gerard's young lovers rightly revolt against the insane standards of a sick society, but their pursuit of purity—ideological, mental, physical—comes to constitute another kind of impossible demand, all the more dangerous for being self-imposed."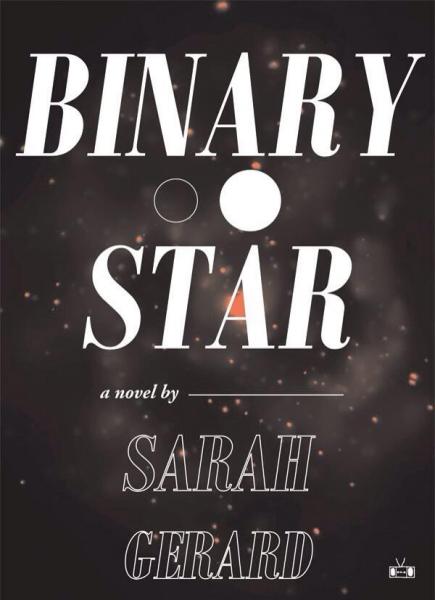 February:
"Get in Trouble Stories" by Kelly Link (Feb. 3rd)
Fans of Kelly Link rejoiced in the announcement of this collection of short stories, as it is her first work intended for an adult audience in over a decade. In these nine stories, Link explores many fictional worlds in order to bring forth almost fantastical stories. Her publisher shares that "hurricanes, astronauts, evil twins, bootleggers, Ouija boards, iguanas, The Wizard of Oz, superheroes, the Pyramids . . . These are just some of the talismans of an imagination as capacious and as full of wonder as that of any writer today. But as fantastical as these stories can be, they are always grounded by sly humor and an innate generosity of feeling for the frailty—and the hidden strengths—of human beings." All in all, it makes for a perfect escape from the dreary chill of February.
"Single, Carefree, Mellow: Stories" by Katherine Heiny (Feb. 3rd)
If you need a laugh during your spring break plane ride, this might be an unusual but terrific place to find it. While the women featured in this short story collection may be none of the things described in it's title, it promises to be a phenomenal insight into the struggle of faithfulness in modern context. These women "are grappling with unwelcome houseguests, disastrous birthday parties, needy but loyal friends, and all manner of love, secrets, and betrayal," according to the book's publisher. 2015 seems to be the year of many sparkling debut story collections, but this one appears to be especially favored by critics.
"Find Me" by Laura van den Berg (Feb. 17th)
While she may be known for her short story collections, the real ace up Laura van den Berg's sleeve is her darkly humorous new novel. Find Me introduces a new plague to the American literary catalogue, and this one removes your memory only to later kill you. As the illness takes hold across the country, Joy discovers that she is immune to the disease and is accepted into a hospital for further testing. From there the novel shifts away from sounding like it belongs on a science fiction shelve. Placed in an end-of-days that feels all too believable to readers, Joy must confront her desires to be cared for after years of feeling utterly unwanted. Van den Berg worked on the book on and off for almost six years, so this should certainly be a long-awaited treat for readers.
"Making Nice" by Matt Sumell (Feb. 17th)
Another arresting debut novel, Matt Sumell depicts loss in one of the most genuine, hilarious, and heart wrenching novels to date (or so we are promised). The novel contains many stories, all narrated by Alby who has recently lost his mother. There's so much positive praise about this novel that it almost seems wrong to summarize it without having read it, but to me it sounds like Booklist puts it best: "Sumell's compulsively readable novel in stories introduces a restless underachiever as irresistible as he is detestable, surely one of the most morally, violently, socially complex personalities in recent literature…Perhaps this is a book readers will hate to love, but only because it feels, like Alby, all too real."
"A Darker Shade Of Magic" by Victoria Schwab (Feb. 24th)
Meet Kell, one of the few surviving Travelers. He has the ability to switch between parallel universes at whim. To keep these worlds straight (especially for those less fantasy-inclined readers), they broke them into colors. Grey London: where King George rules, home to the drab and dull human world. Red London: ruled by the Maresh Dynasty, who allows it inhabitants to focus on honing their magic. White London: bloodthirsty, ruled by whomever usurped the previous king, with humans fighting magic to the detriment of the city. Black London: No longer exists…. probably. Like most novels of this variety, Kell will be placed with the lofty task of saving all three (four?) worlds, but the clever twists and turns will keep even the most knowledgeable fantasy fans on their toes.
Check back in a few weeks to see what books are worth scooping up in March and April.
Contact Staff Reporter Madeleine Remi here.