Style
Golden Globes 2015: Red Carpet Trends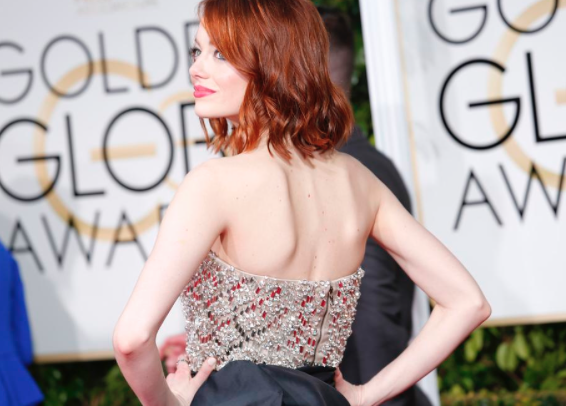 Yesterday, at the Beverly Hilton Hotel, stars gathered to celebrate an eventful, groundbreaking year in entertainment. Along with the awards, the evening's fashion was highly anticipated, and stars did not disappoint. Among the show's wide array of styles, there were some common themes.
Cutouts
Stars opted to show some skin with chic cutouts. These geometric designs flattered their figures and added an edge to their ensembles.
Glitter
On one of the biggest nights of the year, stars decided to match the evening's glamour with shimmery, metallic pieces. Jennifer Lopez was one of the stars who rocked the look.
READ MORE: Golden Globes 2015: Surprise Winners and Snubs
Red
Stars looked red-hot on the red carpet in bright crimson shades. "House of Cards" actress Kate Mara and Catherine Zeta-Jones rocked this bold look.
Pastels
In contrast to the shocking red, many stars, such as "Big Eyes" actress Amy Adams, opted to go with these girlier shades. While these tones were much softer, they left viewers in awe. "Girls" actress Zosia Mamet also wore pastel shades.
READ MORE: Golden Globes: Complete List Of Winners
Plunging Necklines
Many honorees, such as "Gone Girl" actress Rosamund Pike chose to bare it all on the red carpet in strong statement pieces.
Pants
In the boldest statements of the night, some starlets even chose to go androgynous, including "Best Supporting Actress" nominee Emma Stone who nailed it in a jumper combo.
Reach Staff Reporter Andie Furber here.